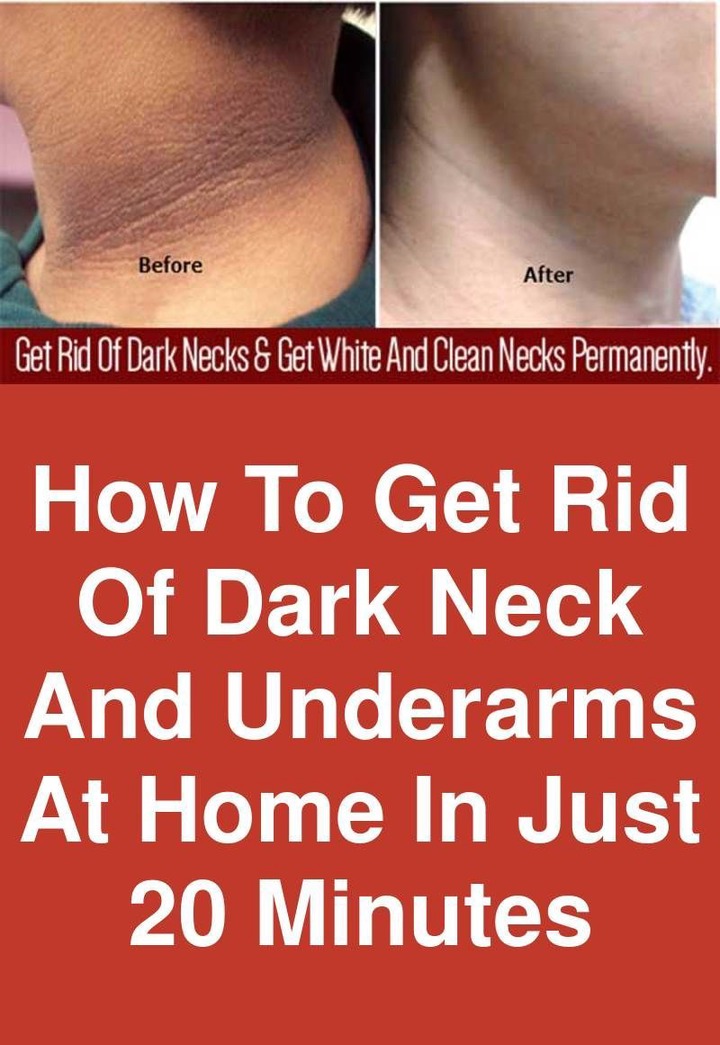 You might be having a flawless face,but if your you have a dark neck, the glory of your face gets dampened.Have you ever wondered what causes a dark neck?well the primary reason for a dark neck could be poor hygiene.some other reasons that cause it are chemicals in cosmetics, pollutants and even diabetes! But hey, worry not! All you need to do is head to your kitchen and prepare this simple home remedy.
Ingredients
Baking soda
Water
Lemon juice
Procedure:
•put the baking soda in a bowl
•add enough water to the bowl for a smooth paste
•add lemon juice
•apply the paste on your neck and allow it to dry
•wait for about 15-20minutes and once it completely dried scrub it off
•Rinse the neck completely using water and a wet towel
•moisturize your neck well to avoid having a dry skin
•repeat the process regularly until you see results.
Getting rid of a dark neck with baking soda and lemon juice is a very effective home remedy.However, incase you have acne or an open wound, you should avoid this remedy.
Comment, like, share and be blessed.
Content created and supplied by: Pz44t (via Opera News )