Ghana never ceases to amaze, the country's unique culture has made the country popular in west Africa and the world beyond. There are items that reflect the country's culture and history and spans from north to south.
From traditional kente cloth down to fantasy coffins, I don't think any of the following items can be bought outside Ghana, therefore making country the only place to acquire these unique items. 
Now let's dive in and check them out.
First on the list is fantasy coffins.
Hilarious right but Ghana is the only country where you can have your dream resting vessel, they come in any shape desired including, a lion, coke bottle, fish and carrot. Fantasy coffins are hard to make so skilled artisans take a couple of months to make it ready.
Asanka bowls clinch second place on the list. 
These clay bowls are used for grinding purposes alongside its companion, an hourglass shape like pestle. The asanka bowls are used for serving one of the country's most cherished dishes, fufu. Asanka bowls are very common and can be bought from markets around the country. 
Fugu shirts.
"fugu" is one of Ghana's traditional cloth from the northern part of the country.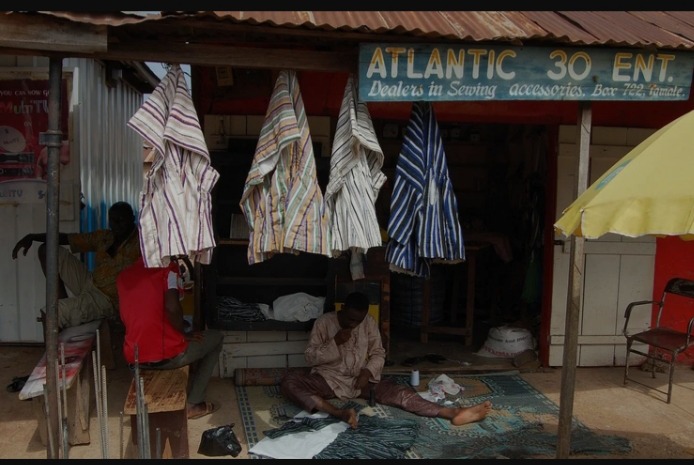 The cloth comes in stripes of different colours and it's very popular in the country and outside the country. Usually worn to special occasions like weddings, festivals, naming ceremonies and many more. Fugu is very popular on the streets of Accra and kumasi so its acquisition isn't thst difficult. 
Well all these items are locally made and it takes great skills to make them.
Content created and supplied by: Marvxkin (via Opera News )