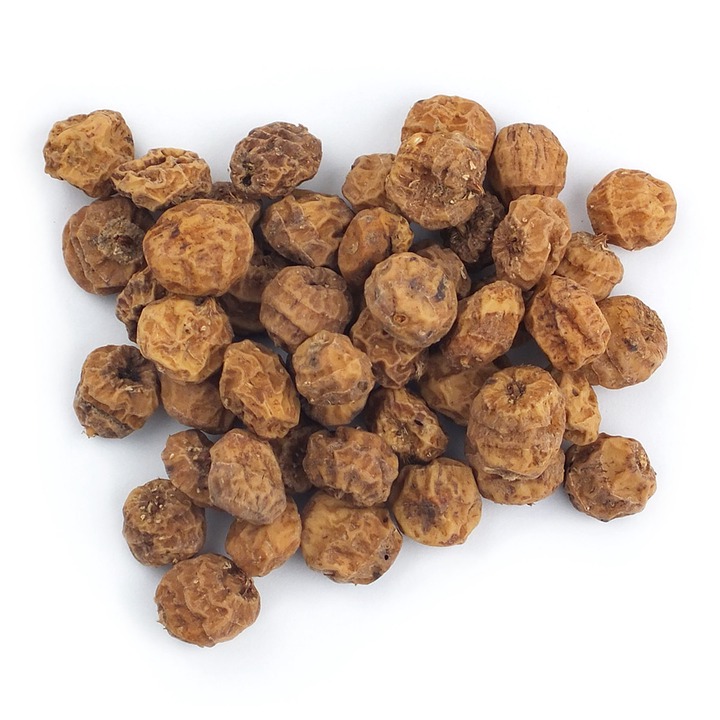 Do you know there is some adverse effect connected to consumption of Atadwe or Tiger nut?
People having sensitive stomach, throat problems or having food allergies should consider talking to their dietitian before taking this particular nut.
But why? Keep reading as I bring you the details. You may want to read till the end.
Before we proceed to the details, it would be a great pleasure should you take a moment to hit the FOLLOW button and the LIKE button as well, so that you don't miss any of our daily health tips.
That's said, let have a look at why Atadwe might not be a good option for you. Tiger nut or Atadwe is among the favourite and easily purchased nuts in Ghana.
These particular nuts have been linked to several health benefits as a result of the great nutritional profile.
For example, eating Atadwe has been known to boost digestion, control blood sugar level, improve heart health, helps to build a strong immune system and most of all, serving as an aphrodisiac food.
Despite is a vitality, there are still matters of concern when it comes to its consumption especially in large quantities.
Below are a group of people who should avoid Tiger nut or minimize their consumption
1. Sensitive stomach
Having a sensitive stomach means your gastric easily mess up with some of the food that you eat leaving you bloated and other digestive problems.
This effect occurs as a result of the presence of some enzymes such as lipase. These enzymes, during the digestion process, can lead to different issues. Also, Tiger nut is high fibre food and so people whose stomach can't stand fibrous food should be vigilant about its consumption.
2. Allergies

If you have food allergies especially with peanut, cashew nut and other nuts, then you should be very careful with Tiger nut.
The reason is, Atadwe is from the nut family and so having allergies to the above nuts can make Tiger nut also a problem of concern.
3. Tiger nut regardless of other type contains a high value of calories which might add pounds especially for people who want to lose weight.
4. Also, people suffering from throat issues are advised to contact their dietician before making this nut their daily bread. These particular side effects have been widely reported by consumers.
What is your opinion on this?
Please FOLLOW, SHARE, and LIKE for more updates.
"Photos used for illustrative purposes only"
Content created and supplied by: Esiama (via Opera News )