Loosing weight is quiet not easy as compared to adding weight. You have to under go many processes to be able to loose weight succefully.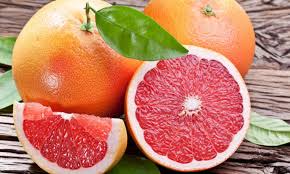 Examples of such process are exercing regularly, taking the correct diet, reducing sugar and colorie intake and many more.
A lot of people have tried many product and several medicines which they thought could help them loose weight but all these efforts was 5o no avail.
But in these article, we will talk about an easy and legit way you can use to loose weight in couple of months.
Here are 10 fruits that can help you loose weight in couple of months
1. Passion fruits
Passion fruit contains just 17 calories and is a source of fiber, vitamin C, Vitamin A, iron and potassium.
Fibe slows down your digestion, helping you feel satisfied for a long time in order to control your diet.
2. Grape fruit
Grape fruit has low glycemic index (GI) which means it releases sugar into your bloodstream more slowly. A low glycemic index diet may aid weight loss or weight maintenance.
3.Melons
Melons are very low in calories and high water content, which may help you loose weight and keep you hydrated.
4. Avocados
People who eat avocados may help you to weigh less than people who do not. Despite their high fat content, avocados may help promote weight loss and weight maintenance.
5. Apple
In one study, women were given three apples, three pears and three oat cookies with the same colorie value per day. The apple group lost 2 pounds (0.91kg) and the pear group 1.6 pounds lost 1.6 pounds (o.84kg) whilst the oat group's weight did not change.
6. Berries
Berries care low in calories and contains many important vitamins. They also may have positive effects on cholesterol levels, blood pressure and inflammation.
7. Kiwi fruit
8. Oranges
9. Bananas
10. Tiger nut
Wish you a successful weight loss.
Content created and supplied by: Togeh (via Opera News )