Ghana is a safe haven for authentic traditional meals and cuisines. This has been the reason why many tourists and Africans in the diaspora troop to feel the rich culture the country has to offer.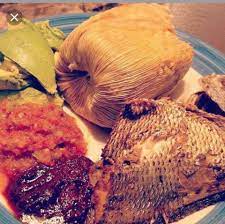 In Ghana's largest city Accra, Kenkey can be said to be one of the most dominant meals. The meal is made of corn dough garnished with maize husk. Kenkey is mostly served with spicey pepper and fried fish.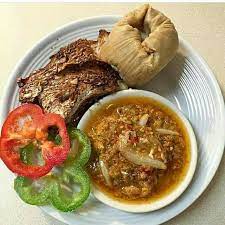 The meal is primarily indigenous to the people of the Ga tribe however, almost every Ghanaian enjoys it. Unlike Banku, (Another local Dish closely related to Kenkey) Kenkey is not typically stretchy and tender. The maize husk used to package it is said to be of tremendous health benefits.
Every tourist who arrives in our beautiful country is treated with some beautiful Ga Kenkey and fried fish from Osu(an urban suburb of Accra with indigenous Ga-speaking locals).
Do try some Kenkey one of these days and you will be stunned at the experience of doing just that!
Content created and supplied by: yenghana.com (via Opera News )