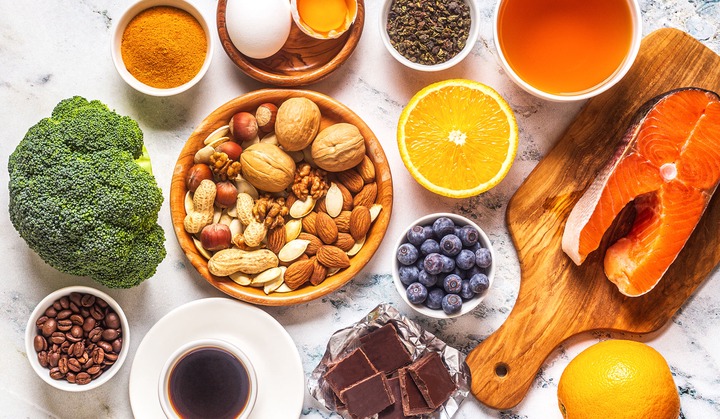 If you're wondering how to grow your beard faster naturally, take a close look at what you're eating.
Just as a personal trainer will advise you to eat right for muscle growth, your personal beard trainer recommends a well-balanced diet for optimizing beard growth. But which foods help you grow a healthy beard quickly?
Protein 
Heard of or already eat 'complete proteins'? Good, because they deliver fantastic nutrients your beard requires. Not heard of 'complete proteins'? No sweat – Beef, chicken, eggs and fish will become your new dining companions. These foods contain all of the good stuff a growing beard requires.
Fruits and Vegetables 
Beard hair cannot grow without the correct nutrients in the body, and to get them we need to eat fruits and vegetables coupled with a balanced diet. The best ones for beards are oranges, brazil nuts, raisins, potatoes, kale and spinach.
Sorghum
Not many people are even aware of the ancient grain by the name of sorghum, but everyone interested in facial hair growth should be.
In a study. where cells were exposed to an alcohol extract of the grain, the levels of the enzyme 5 alpha-reductase shot up by 54%.
Why is this good news for beardsmen ? Well, that same enzyme is responsible for producing DHT, a hormone associated with improved linear beard growth among other things.
There's some evidence suggesting that sorghum may benefit the beard hormones. you could buy the whole grains and pop them like regular popcorn, or you could buy soghum floor  and use in your cooking, etc.
Exercise & Reducing Stress 
Beards grow more quickly when you're relaxed. A good relaxation method is to exercise once a day, whether it's going for a walk, hitting the gym or attending your local yoga class.
Sleep
Sleep helps repair damaged skin cells and promotes beard growth.
Vices 
Try lowering your smoking intake by substituting with fruit, and lowering your weekly alcohol consumption by replacing with water. Your body works better when hydrated, as it pushes nutrients around your body and thus promotes hair growth.
Supplements 
Vitamin B5, C, E, Biotin, Inositol and Niacin promote hair growth. However, be aware that although they promote hair growth, they do NOT actually cause hair growth. If genetics have deemed you whiskerless, there is only so much supplements can do.
Content created and supplied by: darlington19 (via Opera News )