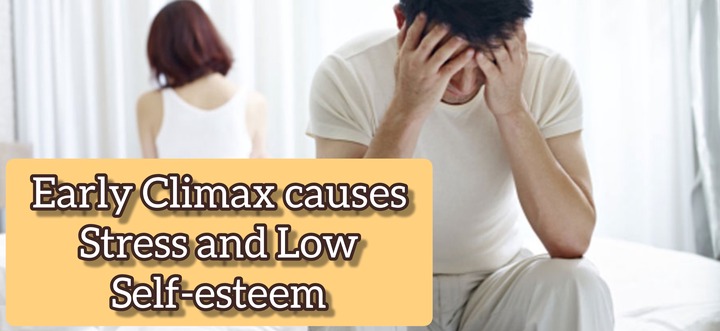 Early Climax is often a sign of a psychological or physical condition and this can cause stress, strain in a relationship and even low self-esteem.
When a man can't keep a strong enough erection for coitus, he's said to have erectile dysfunction and he can not perform as expected of him.
Ginger on the other hand, whether in tea, ale or eaten raw or with food, can be used to treat infertility and erectile dysfunction. It is also used to treat diarrhea, nausea, indigestion and other ailments.
MY STORY:
A couple of months ago I was very anxious and embarrassed about my situation with early climax. 
I was unable to have any decent form of coitus with my wife which made me distressed and affected my marriage badly. My discharge would come within seconds of me being touched even when I'm not yet aroused. At times too if I manage to be aroused, just an erotic sight was enough to cause me to discharge.
I resorted to all forms of medications and tablets with little or no results. Some helped at first although I realized their side effects were taking a toll on me and suddenly I came back square one. My wife was accommodating and supportive at first but later started complaining and on 2 ocassion cheated on our marriage. I resorted to drinking, had low self confidence, would always fight with my wife and my performance at the work place was negatively impacted. My life was gradually coming to an end until one day I met my deliverer.
Finally I confided in a colleague at work who introduced me to this simple but yet very effective recipe I'm about to share with you.
MY RECIPE:
A very popular drink that most Ghanaian are used to is Ginger and Lemon blend and this is what helped me. Although this colleague of mine introduced a third ingredient to this powerful drink and within a month of consumption, I started seeing results. My wife is now very happy and my confidence is back.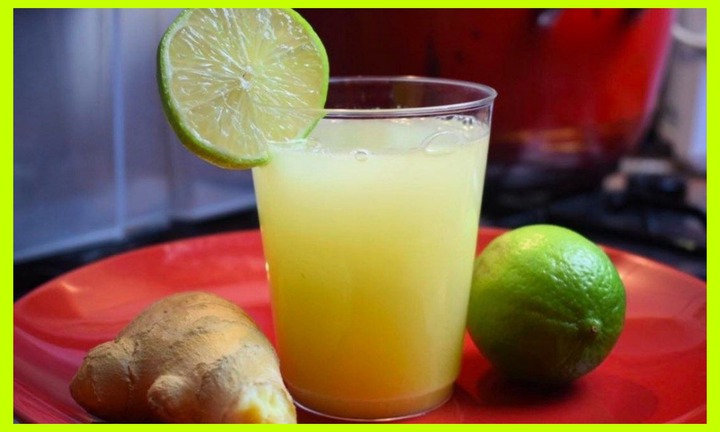 Ginger and Lemon mix is usually made with sugar but I decided to take it without sugar.
INGREDIENTS:
4 large Ginger
2 big Lemon
6 Black pepper (Esoro wisa in Akan)
5 Negro pepper (Hwentia in Akan)
2 tbs Honey (Optional)
7 cups water
PROCEDURE:
1. Wash all the ingredients thoroughly and separately.
2. Slice the ginger into pieces leaving the skin on and set it aside. 
3. Put the ginger into a blender, add the black pepper together with the negro pepper and 2 cups of the water.
4. Strain the mixture into a bowl with a sieve after you're done blending 
5. Straining is done by pressing the liquid from the ginger pulp using a spoon or your hand and remember not to throw the pulp away for this recipe sake.
6. Pour the mixture into a medium saucepan and top up with remaing 5 cups of water.
7. Add 2 tablespoons or more of the pulp to the saucepan and bring the mixture to a boil for 5 minutes.
8. Allow it to cool completely
9. Strain again into a drink container although this stage is optional for me.
10. Finally, add the lemon juice and honey and then mix well.
11. Refrigerate it and once it becomes cold enough, it's ready to be served.
Try this recipe at home and you will also share your testimony soon and don't forget to share this recipe with others. 
Kindly click on the FOLLOW button to get more health tips.
Thank you
Content created and supplied by: SkylinePro (via Opera News )