Good News: Great times are here for Rice Consumers in Ghana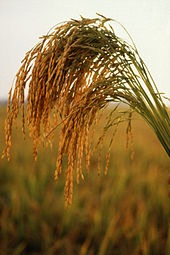 As if you don't know what rice is, shinkafa, emo, mƆlu, mmoo and omƆ are just what it is called in some local dialects. All across Africa and world over, it is one of the most eaten staple foods. Let me see your hand up if you have never tasted rice. Good to know that all hand are down. Ok ….. let me see your hand up if you do not eat rice at least two times in a week. Wow, this one too, all hands are down….… hahahaha!!! Truly, majority of Ghanaian enjoy their rice in any dish at all times.
Most of my people in the middle belt and Eastern region of Ghana whose staple food is fufu resort to eating rice when in mourning state. For days, they would eat rice which will indicate that they are grieving and therefore they must not be seen or heard pounding fufu. Really? This makes rice a savior in those territories because man cannot leave without eating.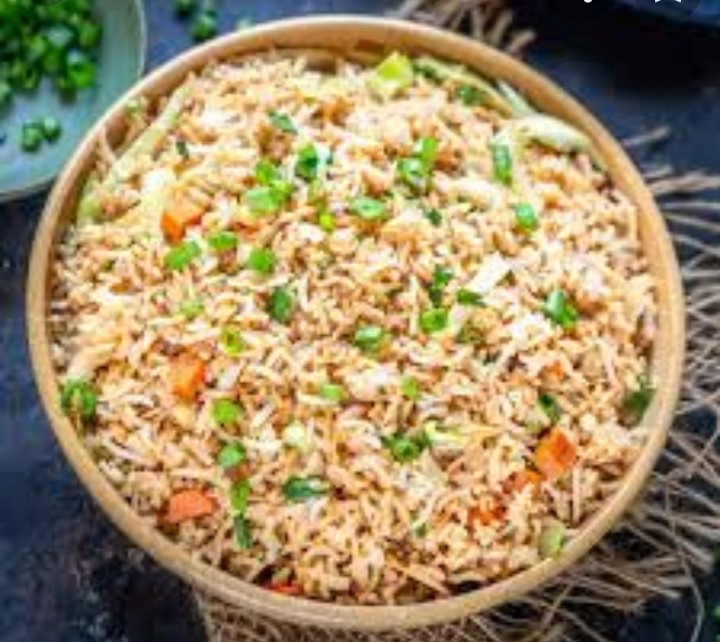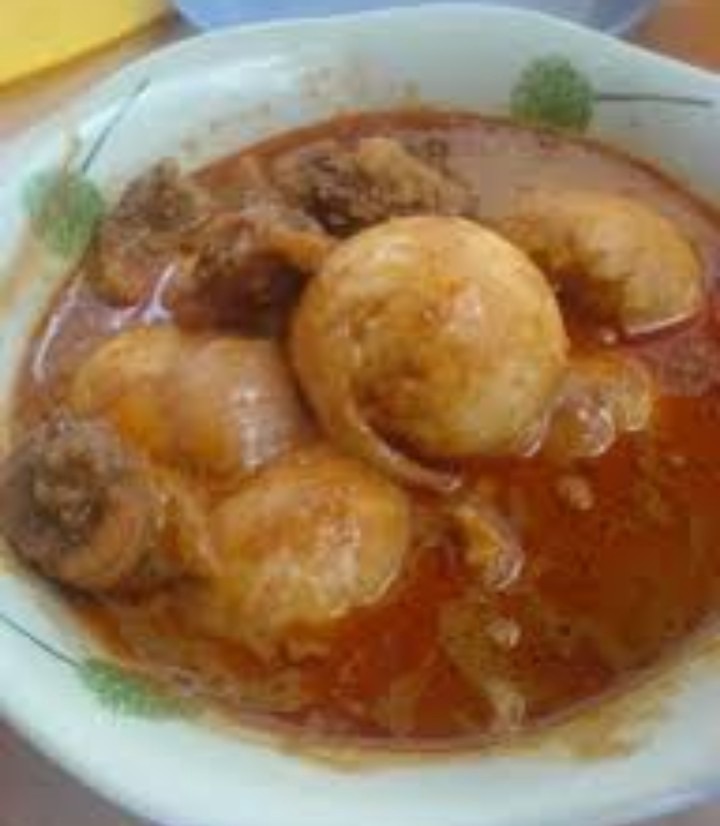 For me, I am in the midst of the many Ghanaians who can certainly not go a day without tasting some food made with rice. If you disbelieve my assertion just ask members of my nuclear and extended families, friends and also those eateries where I sometimes patronize. The first choice is always rice diets.
Let me whet your appetite a bit by introducing you to some kinds of rice diets I enjoy in a good week. Rice features at least ones out of the three daily meals (breakfast, lunch and dinner). There are occasions where it has been three out of three. I love rice!!! Rice porridge or rice water, tom brown made with a lots of rice and other ingredients for breakfast and jollof rice, waakye, fried rice, plain rice with stew, plain rice with soup, Ɔmo tuo, vegetabled rice and others. Please enter the next restaurant for a plate of rice if I succeeded in making you go hungry.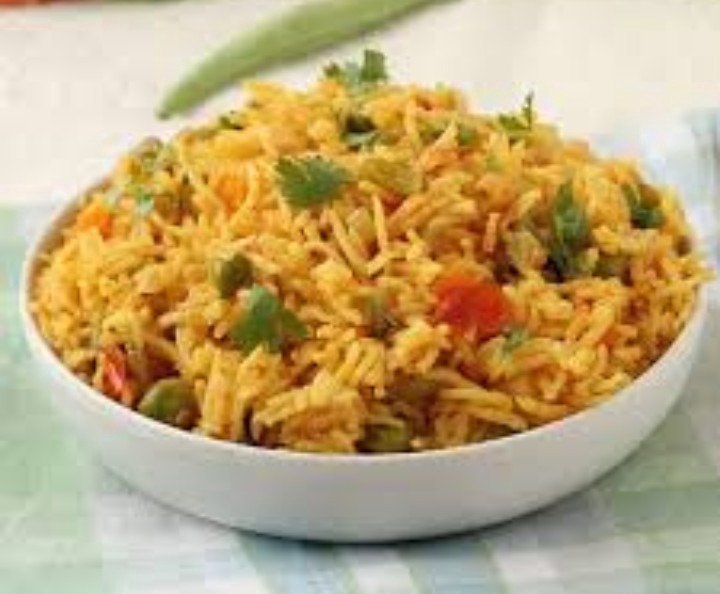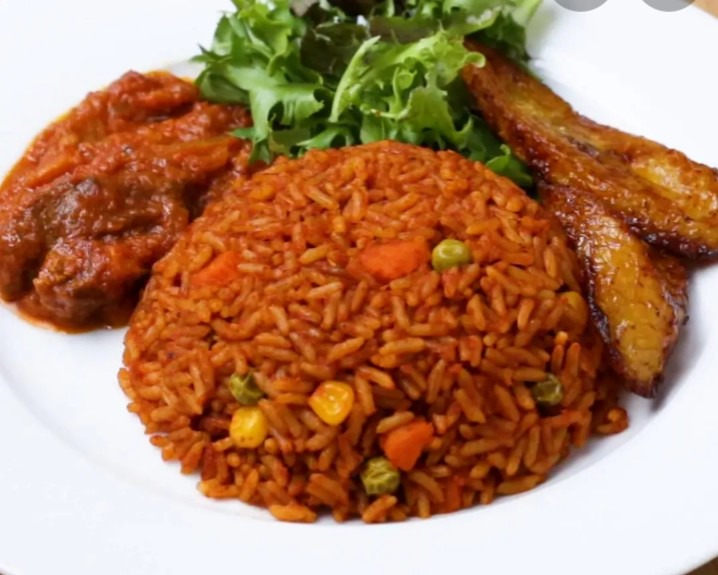 If you enjoy rice in any form or diet, then you qualify to be a member of this great association with a nationwide/worldwide membership. In this association you will find the rich and affluent, middle class and not so well to do people. You will also find the old and young, rulers of the nation as well as those who fall short of the laws of the land. Governments and policy makers have over the years been promoting locally grown rice which happens to be more nutritive than the imported foreign rice.
For about six years now, my taste buds are biased towards local rice. Research shows that rice produced in Ghana is not sufficient to meet the staple needs of all citizens who associate themselves with rice hence the great importation. Research also tells that most of the imported rice has been in silos for years, mostly between two and ten years. In all these years, nutrients are heavily lost whereas in most cases, chemicals in the form of preservatives and pesticides are administered as cultural practices for storage. Do we know the long term effects of these preservatives to our health as we consume imported rise on daily basis?
I am imploring all members of this great fraternity to patronize made in Ghana rice. Rice grown in our communities are always fresh from the farm, processed for the market and find their way to our tables for breakfast, lunch or supper. No chemicals are used for preservation since the quantity in the country is consumed before produce from the next cropping season is matured and harvested.
 The Rice Hub
Asutsuare/Akuse are twin towns in the Shai Osudoku District of the Greater Accra region and Lower Manya District of the Eastern region respectively. These towns constitute a rice hub which hosts over two thousand and five hundred (2,500) hectares of irrigable rice fields. Obviously, it is one of the biggest rice irrigation fields in the country prudently managed by Ghana Irrigation Development Authority (GIDA) and Kpong Irrigation Scheme (KIS). This scheme has over the years toiled to bring the irrigation facility to international standard as found in China, Japan and other technologically advanced countries. Currently two cropping seasons are observed but management in their bid to help increase the tonnage of rice produced in the country have announce tree cropping season per year when the ongoing rehabilitation project of the irrigation systems is done. This will increase the annual average of 20,000 metric tons to 30,000 metric tons of rice only from Asutsuare/Akuse.
Several years ago, eating local rice was a kind of 'punishment' for lovers of rice because of dirt, stones and other impurities which 'bedeviled' the grains. With the advent of modern post-harvest practices and quality rice milling machines, things have turned around dramatically such that it is difficult to tell the difference between local and foreign rice at the face level.
Enhancing/maintaining quality of locally produced rice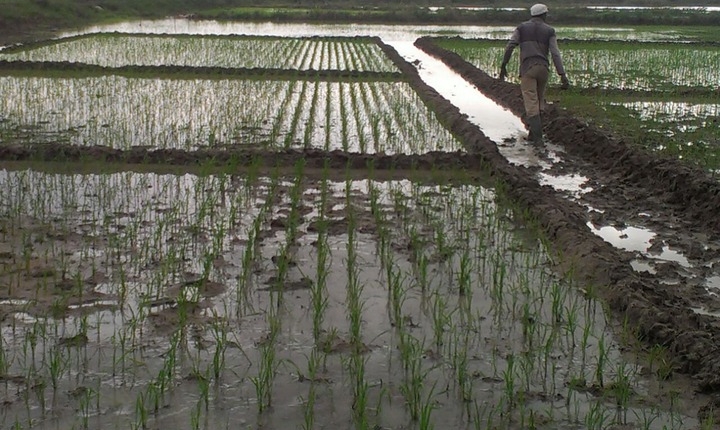 In one of their regular training workshops, in-service training and capacity building programs for farmers, rice millers and other important stake holders organized by KIS management at Asutsuare, the Scheme Manager, Mr. Joseph Nartey, reiterated that the various varieties of rice ought not to be mixed before or after milling to ensure great taste and best finishing when cooking.
 He also admonished the rice millers association to ensure upgrade and regular maintenance of their milling machines. According to him, patronage of local rice is on the increase and that all steps must be taken to ensure that there will be no decline whatsoever due to avoidable negligence of stakeholders.
Varieties
There are over 40,000 varieties of rice being cultivated worldwide. Authorities in Ghana have over the years ensured that the best among the varieties are cultivated. In Ghana, Jasmine 85, Agra rice and …………….. which are associated with better quality, long grain perfumed rice of good taste are just a few of the approved seeds. Some of these varieties which are cultivated worldwide have same aroma and taste.
Cooking locally produced rice
Back to my rice eater's association members, I believe someone is getting prepared to taste local rice for the first time. It will definitely always be your first choice after giving it a try.
The finishing of a product tells the quality and premium one will always attach to that product. Among other factors, people were disinterested in local rice few years ago because it was infiltrated with clay, stones and other impurities but with the advent of quality rice milling machines and great handling practices, these are now issues of the past. Local rice is enjoyed without thinking biting stones.
Each variety as mentioned above cooks well differently in various ways i.e quantity of water to be added, time to spend on fire etc. for this reason those who mix different varieties before cooking may not get the right taste and texture and so they may even give bad names to local rice.
For those friends of mine who may not understand my explanation because you think "all rice be rice", a simple example with yam will help us in this regard. Pona and water yam (afa sie) are different types of yam. In about five minutes when it starts boiling, water yam is ready to be eaten but pona may take more than ten minutes to be enjoyed at table. In this regard if pana and water yam are mixed and cooked in one cooking pot you are sure going to either get the water yam dissolving because of the length of time it take pona to be cooked or the pona will be uncooked because you want to get a fine, well-cooked water yam.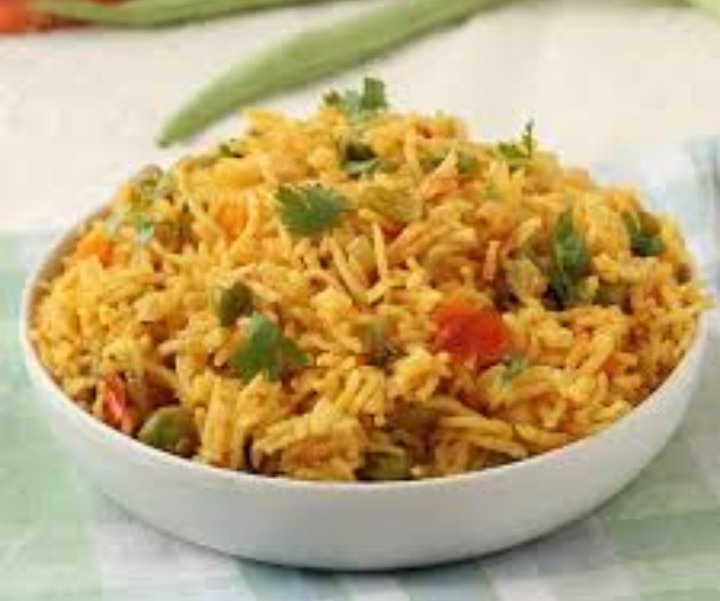 Anytime people give local rice bad names just to hang it, just let them know that for the past six-seven years, there's been tremendous improvement in the quality of local rice that matches all foreign rice varieties. Authorities that matter in rice production keep admonishing rice farmers, millers and aggregators not to mix the various varieties when planting, milling or selling food rice.
Folks, its lunch time. Jollof rice with vegetable and grilled fish awaits me. Let's meet at the kitchen.
Wait …….. Before I leave, I want to inform you that my jollof rice is always prepared with ABIANS RICE. Odo rice, Gye-Nyame Rice, Lizzy1 Rice and Shining Star are but a few local rice brands you can purchase on the market. Have a bite and probably you will settle for another one rather than ABIANS RICE.
Thank you for reading this piece. Please, follow, like, comment and share this page for interesting articles.
Content created and supplied by: Goshkesse (via Opera News )