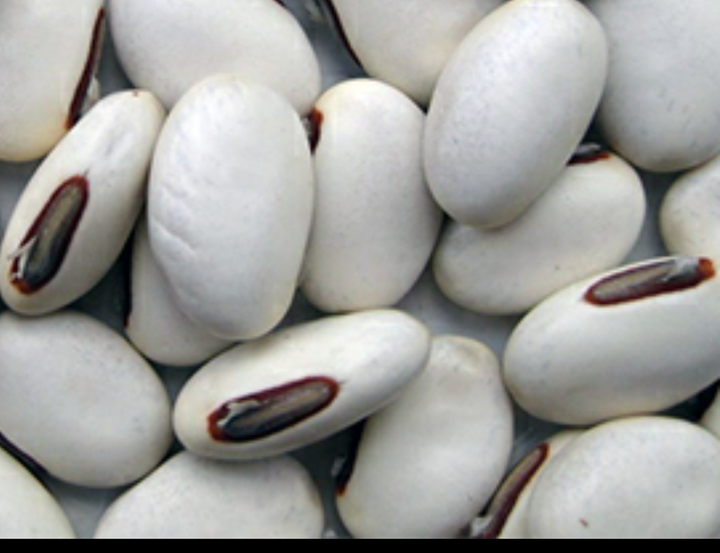 Before you read on, click to follow Healthmatics for more health articles.
Jack Bean is a drought-tolerant, fast-growing, sometimes shrubby twining annual to short-lived perennial plant that grows about 50–200 cm tall but can reach up to 10 m long when climbing, its stems supporting themselves by twining around other plants.
Leaves arise alternately and are trifoliate. The 20 cm long and 10 cm wide leaves have three egg-shaped leaflets that are wedge-shaped at the base and taper towards the tip. The center leaflet is slightly elongated. Petioles are as long as the leaflets. Flowers are typically papilionaceous rose-colored, purplish, or white with a red base, rounded; about 2.5 cm long; up to 20 may develop in groups of 2–3 on each peduncle. Fertile flowers are followed by 30 cm long, 3.8 cm wide, sword-shaped seedpod that is linear, slightly curved, and contains 1–2 cm long, ellipsoid seeds. 
The pods are light brown when ripe, ribbed near the upper suture, and may contain up to 20 seeds per pod. Seeds are white and smooth with a brown seed scar that is about one-third the length of the seed.
Nutrition value per 100 g:
● Total sugar 3.41%
● Vitamin C 8.087 mg
● Protein 10.85 g
● Fat 1.59 g
● Carbohydrates 12.15 g
● Crude fiber 3.98 g
1- Anticancer Properties:
Jack Beans help to lower cancer risks. It consists of antioxidants that protect the cells from mutating. 
2- Improves Digestion:
Jack Bean is rich in fiber. The consumption of Jack Beans helps in the removal of toxins and waste products in the gut. Thus, Jack Beans help in the prevention of constipation and abdominal distention, as well as a bunch of other problems concerning the digestive system.
3- Weight Loss:
Low in fat and high in fiber, Jack Beans are perfect for individuals who like to lose weight. Even a small serving of these legumes is enough to make the stomach feel really full, therefore preventing overeating and hunger pangs. Jack Beans are excellent non-animal sources of protein, which is a nutrient that helps speed up the metabolism.
4- Heart Health:
Regular consumption of Jack Beans can help keep heart disease at bay. Being rich in fiber and antioxidants, Jack Beans helps in lowering bad cholesterol levels. Also, these healthy legumes help keep the blood pressure from rising, therefore reducing the risks of heart diseases.
5- Boosts Immunity:
Jack Beans possess vitamin C, which is the most important vitamin for making the immune system more capable of defending the body against disease-causing microorganisms like bacteria and viruses.
6- Skin Care:
Vitamin C in Jack Beans is important for healthy skin. This vitamin is essential for the growth of new skin cells and the production of collagen, a skin-firming type of protein. Vitamin C also acts as an antioxidant that neutralizes free radicals.
- Young foliage is also edible. 
- The whole plant is used for fodder.
- They are also cooked like french beans and used as a vegetable.
- Unripe seeds are cooked and eaten like broad beans.
- The roasted seed is used as a coffee.
- Young leaves are cooked and like spinach.
- Jack Bean is grown as an ornamental plant. 
- In some countries, it is regarded as a snake repellent.
- Mature bean consists of potentially harmful saponins, cyanogenic glycosides, terpenoids, alkaloids, and tannic acid and must be cooked before eating.
- If eaten in considerable quantity, dry seeds may cause poisoning.
Content created and supplied by: Healthmatics (via Opera News )