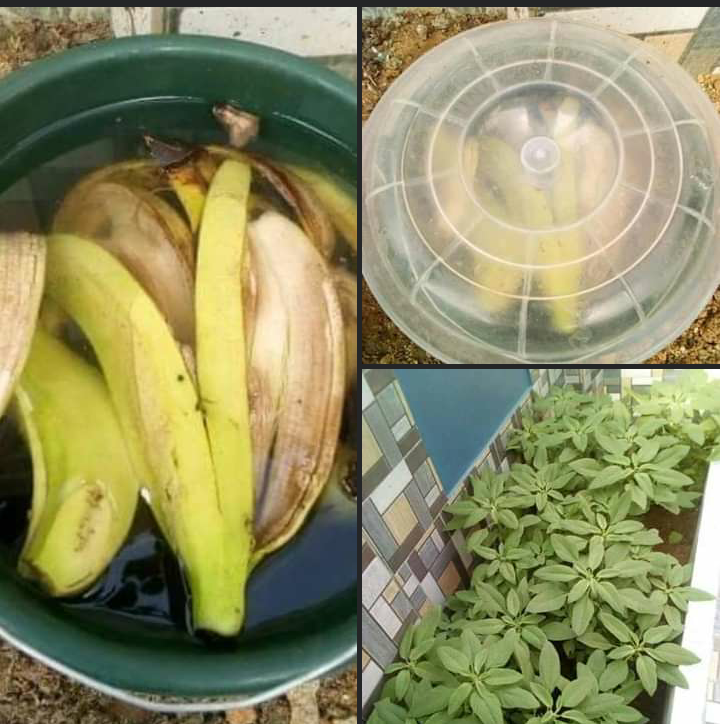 Banana is a fruit that is good for our health and provide energy or health for the body.
It's really good to eat banana a day because it is healthier for the individuals both children and adults.
Banana has a secrete thing that I can do for crops which we don't know, all what we know is just to eat the food and after that we throw it peel away without knowing the uses of the banana peel which is so sad for us.
Do you know that banana peels can make you start eating your vegetables in just two weeks when planted?
It really helps crops to germinate faster than we expected which we don't know it's uses but we rather go and buy fertilizers for our crops to germinate faster which is not helpful to the body due to the chemicals.
Though fertilizers helps crops or vegetables to grow faster but it contains a lot of chemicals which is not good to the help of individuals or us, but due to la k of knowledge we don't know about it.
All what we know is the advantages of fertilizers without remembering it has disadvantages which is not goo for our health.
I have thought of many ways to cure diseases or prevention of some diseases using our local herbs which was given to us the Almighty God our maker.
Today I like to highlight you on how to use banana peels to grow your vegetables faster which does not need any chemicals also to be used for it.
In the olden days or during the period of our ancestors, there wasn't any chemical fertilizers but our forefathers was still making it in their farming.
The secret behind it is that during that period they uses the natural ways to perform or make their own fertilizers without the require for chemicals.
Without wasting much time let's take a look of today's topic or the reason why you shouldn't throw your banana peels way after consumed.
After eaten the fruits, I will advise you to gather all the peels in a bowl or container of water and then soak it for three days and sprinkle it on your vegetables.
The Reason is that the peels of the banana serves as manure which helps the vegetables to grow faster.
Hope you never knew it right?
It's so simple to practice and less used of energy.
I promise you that you shall be eating your vegetables every two weeks which i.e. also healthier for the body.
May the Almighty God bless you and grant your wishes in Jesus name.
Please don't forget to follow me for more updates on local herbs and also share my articles for people to also benefit from you.
Content created and supplied by: Asaliwe (via Opera News )