Amongst my favorite smoothie ever was made with soursop. The soursop fruit, is common in the tropical climates of Africa, South America, Southeast Asia, and the Pacific Islands. Also referred to as the guanabana, the thorny custard apple, due to its exterior appearance. The soursop tastes like a combination of pineapple and cherry, with a creamy flavor similar to coconut or banana. Its pulp is white with inedible black seeds.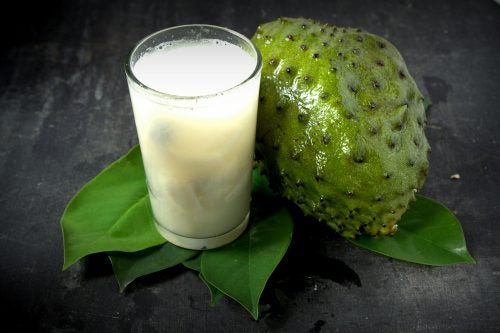 Soursop can be enjoyed in a variety of different ways. From juices to ice creams and sorbets. Because it has a strong, naturally sweet flavor, soursop is most often enjoyed raw. However, some ingredients can be added to its flesh juice to make an excellent smoothies.
The ingredients need to make my favourite soursop smoothies includes;
-- 1 full soursop fruit, peel and cut into chunks.
-- 2 tablespoons white sugar or to taste.
-- 1 cup of cow milk or to taste.
-- 0.5 teaspoon ground cinnamon.
-- 2 teaspoons vanilla extract.
-- 0.25 teaspoon ground nutmeg.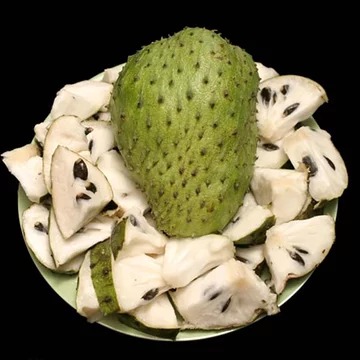 Step 1
Scooping out the fresh of soursop through a fine-mesh strainer with the back of a spoon into a bowl to remove the juice from the fruit.
Pour the juice into a blender.
Step 2
Add your milk, sugar, vanilla, cinnamon, and nutmeg into soursop juice. Blend until sugar is dissolved completely. Pour punch into a pitcher and refrigerate until chilled, at least 30 minutes.
Cheers! Your mouth watering soursop smoothies is ready.
Health Benefits
-- it's high in antioxidants.
-- it helps kill cancer cells.
-- it can help fight bacteria.
-- it could reduce inflammatory.
-- it helps stabilize blood sugar levels.
Content created and supplied by: Rassebe26 (via Opera News )