Rice is a delicious meal enjoyed by many. There are different varieties of rice such as jasmine rice, royal aroma rice, basmatti rice and many other, the type of rice's price differs depending on its quantity and quality. Let's get started with the main reason why we came here.
A man normally buys a bag of rice, he buys different quantity and quality each day. The price of the rice was expensive for him but since he's a rice lover, he can't stop buying.
He always kept the sack after the bag or sack of rice is emptied. He sewed a dress using the sack and sent it to church, many people were like is he okay? Is he poor or what? And many other, he didn't respond to them but rather wrote boldly on the wall to explain and they understood.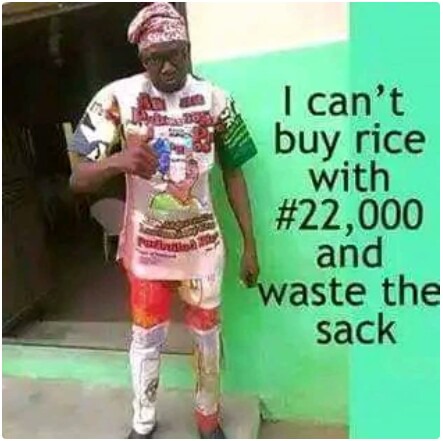 What do you think?
Please like, share, comment and follow.
Content created and supplied by: leonardevans507 (via Opera News )