What better way to begin a new day than having a satisfying self prepared breakfast.
Follow the steps and you'll do great
SANDWICH
Ingredients
2 tsp Dijon mustard
2 tbsp sour cream
1pinch paprika
4thick slices white bread
2large slices Gruyere (see Note)
8rocket leaves
2thin slices leg ham
butter, to spread
2eggs
Instructions
Combine mustard, sour cream and paprika in a small bowl and season with pepper. 
Place 2 bread slices on a clean work surface. Top each with cheese, then spread with the sour cream mixture. Top with rocket and ham, then cover with remaining bread slices.
Butter both sides of each sandwich. Place in a frying pan over medium heat and cook for 2 minutes or until bread is toasted. Then turn over and cook for a further 2 minutes or until toasted on the other side.
Meanwhile, fry or poach the eggs to your liking, then place one on top of each sandwich.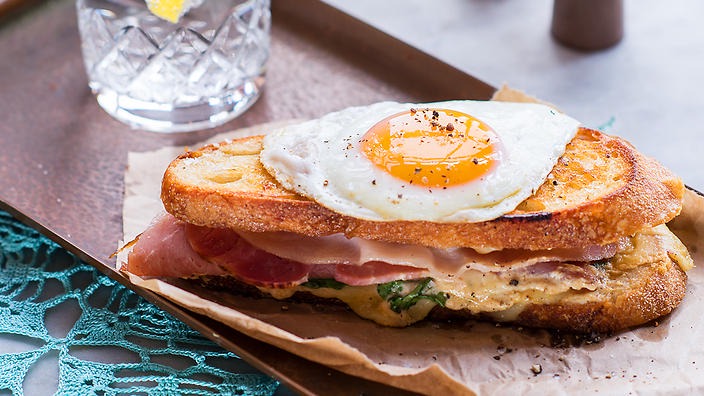 Serve warm with juice, coffee or cocoa drinks.
Content created and supplied by: Peccuy (via Opera News )