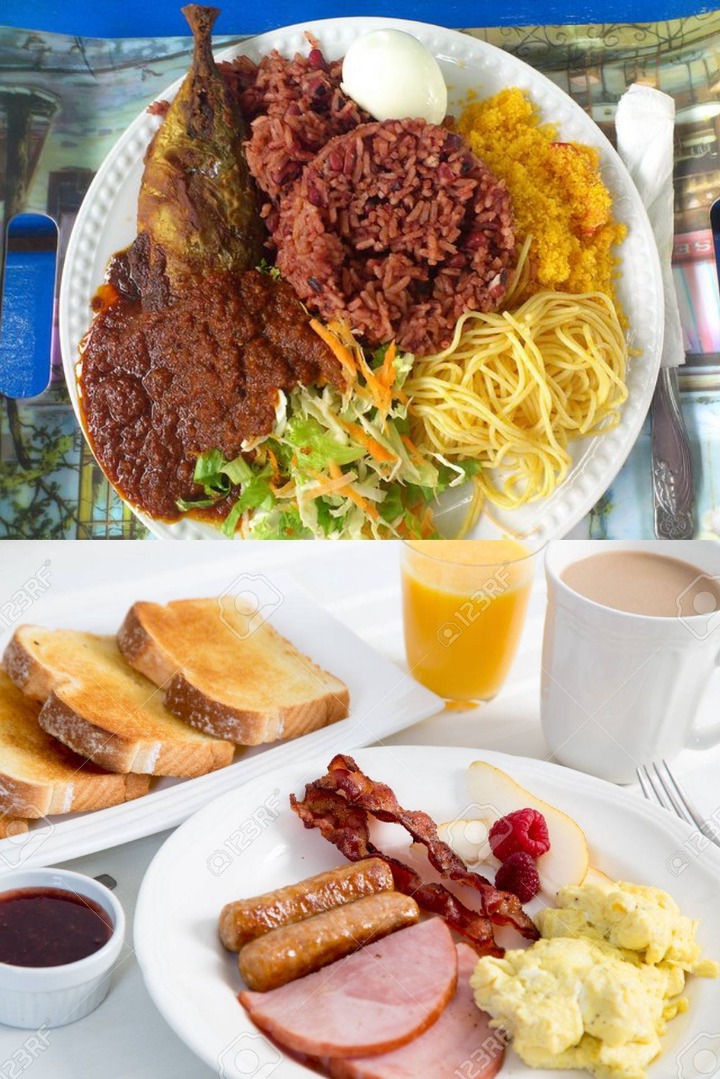 Some amount of fasting is said to take place between the period one sleeps and the time one wakes up. Therefore breakfast being the first meal of the day connotes breaking the fasting period of the previous night. The question of what constitutes a good breakfast is however debatable.
In the rural areas of Ghana, taking a bowl of fufu and light soup or banku with okro soup as breakfast is a common sight. To them breakfast is not a big deal; anything goes.
The story cannot however be said to be the same among many urban dwellers. They are quite selective when it comes to their choice of breakfast. There are varieties ranging from Hausa koko to a cup of tea and a slice of bread. Others prefer to go the way of the rural folks by opting for waakye, banku and jollof, among others. Another group will also go for fruits such as pawpaw, pineapple and some fingers of banana.
It is obvious the Ghanaian eating habit does not downplay the importance of breakfast.
A study conducted in the US analyzed the health data of 50,000 people for a period of over seven years. The study proved that those who made breakfast their largest meal of the day were more likely to have a lower body mass index than those who had a larger lunch or dinner.
Regular taking of one's breakfast may lead to a reduction in the risk of cardiovascular diseases and improve insulin sensitivity at subsequent meals.
According to a study conducted by the Harvard School of Public Health, men who skip breakfast have 27% higher risk of heart attack.
It is abundantly clear that the average Ghanaian does not restrict himself to some particular meals when it comes to the choice of breakfast,. So folks, continue enjoying your breakfast, whether it is Hausa Koko with Koose or Kenkey with fried fish. However, remember that skipping your breakfast may not augur well for your health.
Content created and supplied by: NativeWatch360.News (via Opera News )