The benefits of cabbage soup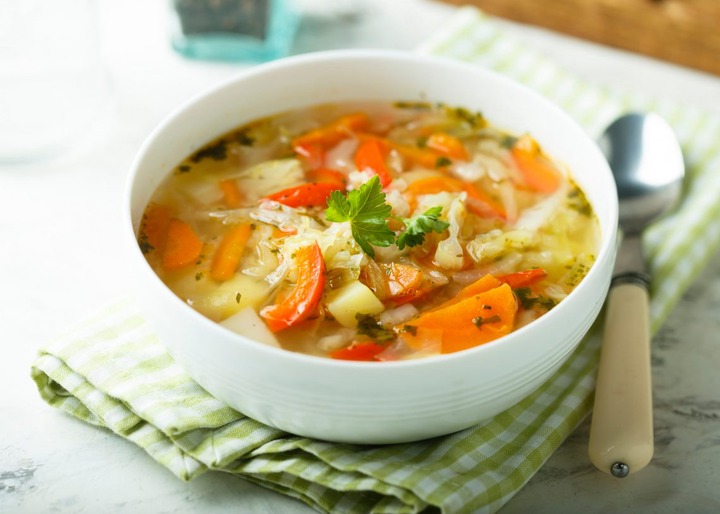 1) A very effective slimming soup
Cabbage soup is excellent in a slimming diet. Very rich in fiber and micronutrients (vitamin C, beta-carotene, polyphenols and glucosinolates), it improves intestinal transit. It also has a diuretic action thanks to its contributions in potassium and water.
Adopting a cabbage soup diet guarantees weight loss of at least 3 kg per week. The key is to know how to maintain it while trying to keep a complete diet. Because if cabbage soup is a great ally for weight loss, it is low in calories and therefore low in energy. The yo-yo effect is to be feared. Although some choose to take it with meat to fill the protein deficiency, cabbage soup works best in a diet when it is made up of vegetables only. It is up to you to make your choice.
2) Cabbage soup, express winter soup
Cabbage soup will keep you warm during the winter. It is very invigorating and you will be able to do it very quickly on frosty nights. It also helps with hydration during this period when we often forget to drink.
The recipe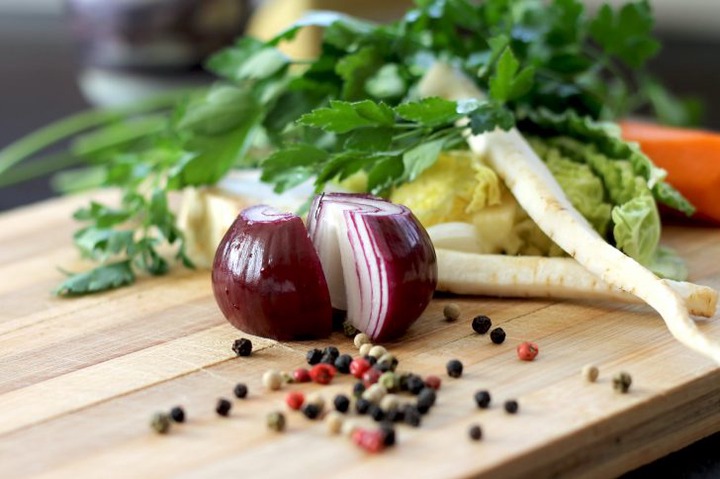 Ingredients
You can choose to make your soup with or without meat. You will also need some vegetables (3 carrots, 3 potatoes, 2 turnips, 2 onions), some spices (teaspoon of salt, pepper, 2 cloves, 1 clove of garlic, 3 bay leaves, 1 pepper), two very fresh tomatoes and obviously a large green cabbage.
Steps
With meat (beef, mutton or bacon):
1. In your pot, pan, brown your meat and the sliced ​​onions in a teaspoon of oil. When they are well melted and everything golden brown add 2 to 2.5 liters of water, salt, pepper, cloves; bay leaves and peppers.
2. Cut your cabbage cut into strips, your potatoes into cubes and your carrots and turnip into slices. Put it all in your broth and cook for an hour and a half under pressure. If you are making your soup with meat, make sure it is half cooked before adding your vegetables.
3. Cut your tomatoes into strips and add them to cooking. Simmer for 15 minutes.
4. Salt or pepper more if necessary (but in a very balanced way) then voila, your soup is ready.
Content created and supplied by: CyraxPen (via Opera News )