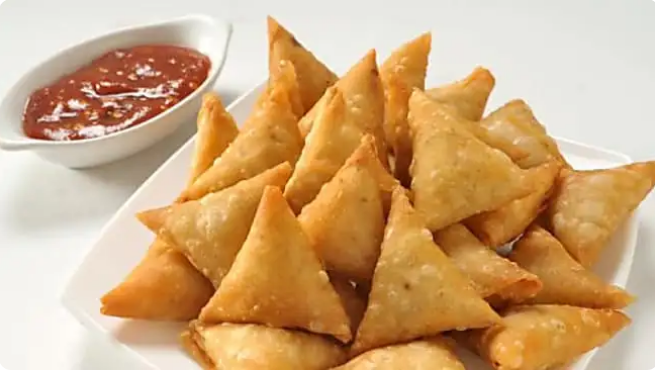 Samosa is one of Ghana's most popular street foods. The irony is that, the majority of Ghanaians call it meat pie.
Every crowd, office gathering, and chai meet-up you can think of has samosas! I had a favorite type of samosa that I could only get from a single shop in my hometown. I always make a point of eating samosas from my favorite store whenever I return home. In my view, a good samosa should be crispy and, most importantly, oil-free.
Even though the Indians claim to be the inventors of this dish, I believe Ghana is as well. So, why don't you come with me to my kitchen and let's prepare some for this Easter!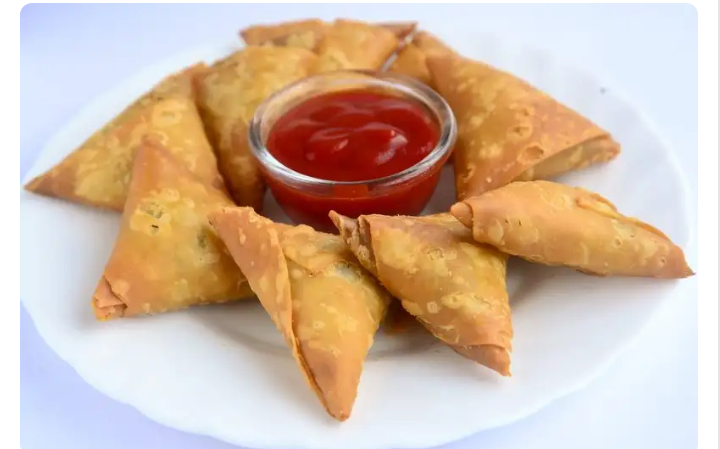 Ingredients
THE INGREDIENTS FOR THE OUTER LAYER ARE AS FOLLOWS:
1. 2 cups of flour.
2. 1/2 cup of water.
3. 1 tablespoon ajwain (carom seeds)
4. salt to taste.
4. tbsp ghee/oil
STUFFING INGREDIENTS:
1. 4 Potatoes.
2. 12 cup peas (green).
3. cumin seeds (1/2 cup).
4. 1 tsp garlic-ginger paste.
5. a half teaspoon of red chili powder.
6. 1 teaspoon powdered coriander
7. 1 tsp garam masala
8. 1/4 teaspoon turmeric powder.
9. 1 teaspoon amchoor powder (dry mango powder)/1 teaspoon lemon juice
10. 1 teaspoon of fennel seeds (saunf).
11. 2 tsp mint leaves, finely chopped.
12. 2 tbsp coriander leaves, finely chopped.
13. 1/2 cup oil.
14. salt and pepper to taste.
Instructions
1. In a pressure cooker, boil the potatoes.
2. Combine maida, ajwain, salt, and ghee in a mixing bowl.
3. Knead in as much water as needed, then cover with a damp muslin cloth.
4. In a hot pan, add 2 tablespoons of oil and shallow fry the cumin seeds and ginger paste for 1 minute.
5. Add the green peas and continue to cook for a few minutes.
6. Season with salt, red chili powder, and turmeric powder to taste.
7. Mash the potatoes as you stir in the boiled and peeled potatoes for 2-3 minutes.
8. Remove the pan from the heat and add the coriander and mint leaves, stirring to combine.
9. Remove from the oven and set aside to cool to room temperature before serving.
10. Re-knead the dough and divide it into 12 equal pieces.
11. Using a rolling pin, roll the dough into flat oval shapes and cut each one in half.
12. Make a cone out of this with water. Close the top of the cone and fill it halfway with the mixture.
13. Continue filling the dough cones until all of them are full.
14. Heat the oil in a frying pan and deep fry 2–3 samosas at a time.
15. Cook until both sides are golden brown.
16. Garnish with a homemade chutney or sauce.
Samosas can be kept in containers in the kitchen and eaten whenever you want.
Thank you for taking the time to read this.
Please try to post your comments afterward
Content created and supplied by: SenamAma (via Opera News )