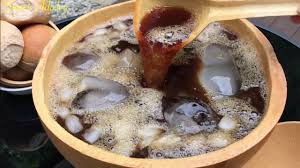 "Asaana"  is a refreshing beverage made from fermented corn and caramelized sugar. It is well- liked almost everywhere in the world. The word " lixa" comes from the Eweland. It' s known as " Asaana" among the Gas. " Asaana" means " It is Tasted" in the indigenous language. This street drink is said to have started when tWhen fermented corn stock was combined with caramelized sugar to make kenkey. " Asaana" is best kept in large calabashes containing massive ice blocks. On a hot day, it is  cool and refreshing, and it is even better with ice  -cubes and evaporated milk. Some people add peanuts or bread to this drink, making it a great lunch snack on a busy day.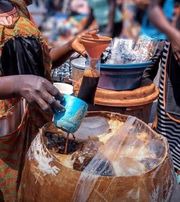 " Asaana" is sometimes served as a starter or dessert at special occasions such as weddings and funerals.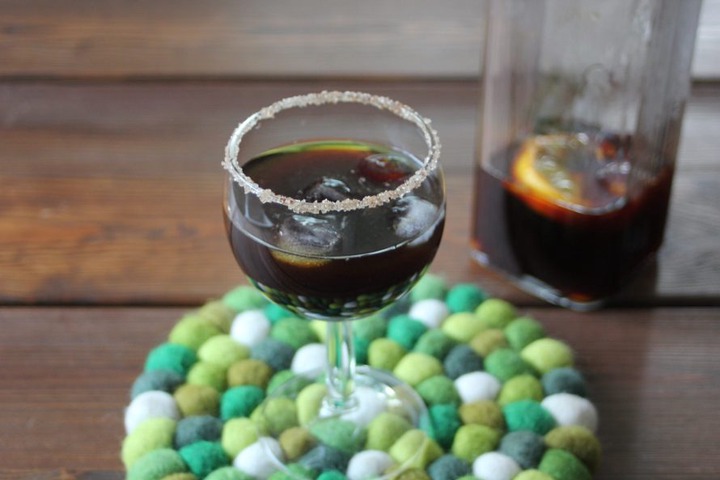 It was one of my favorite beverages as a kid, and I always wanted to learn how to make it.
Follow along as I walk you through this simple "Asaana" recipe.
Components
1 cup of fermented corn
1 1/2 cup of sugar( brown or white)
5 ml of evaporated milk
1 1/2 litres of water
1/2 cup of flour (optional)
Instructions
1. Blitz corn for a second in a blender to break it up. Make sure the corn does not become flour.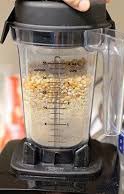 2. Pour the corn into a sealable bowl, cover with water, and soak for 3 to 5 days.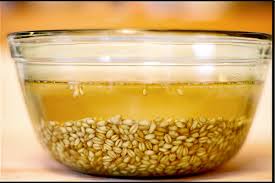 3. Sift the corn into a coverable bowl and water it every day and night to allow it to sprout.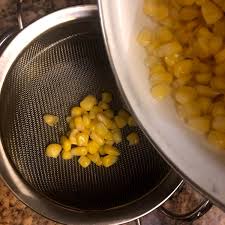 4. Dry the fermented corn in the sun or at room temperature if possible.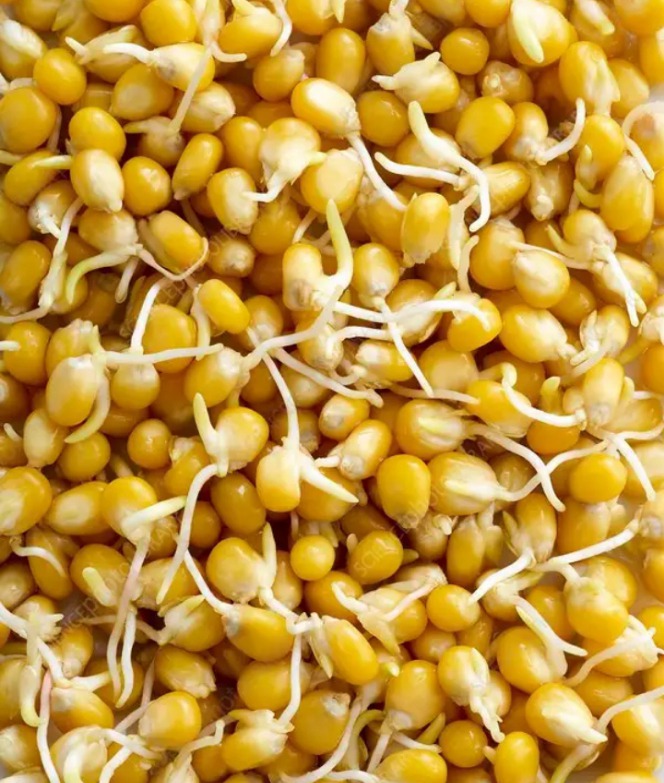 5. In a mixing bowl, combine the fermented corn dough and strain the juices.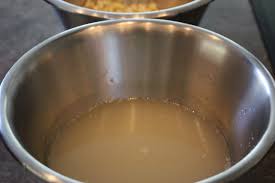 6. Pour the fermented corn into a saucepan, add the juice from the fermented corn dough, and cook for 45 minutes over medium heat, making sure the corn is well cooked.
7. Sprinkle some flour on top of the mixture to help it form foamy bubbles.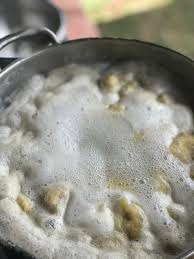 8. Pour the sugar into the saucepan and cook it for about 10 minutes until it caramelizes.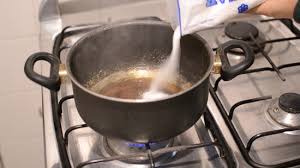 9. Combine the caramelized sugar and the fermented Corn juice. Boil it for about 5 minutes after stirring then remove from the heat and allow to cool completely.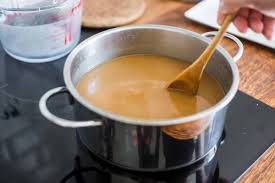 10. Ladle into an ice- filled glass, top with milk and enjoy.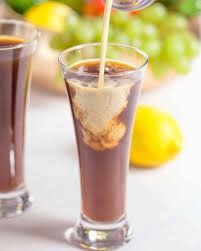 Why Is It Appropriate For You To Consume This Beverage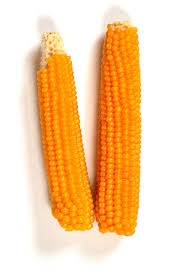 1. The corn used in this recipe is high in dietary fiber, which aids digestion and reduces the risk of constipation.
2. It contains antioxidants, which help to counteract the harmful effects of free radicals.
3. It helps to reduce blood pressure and avoids neural tube defect.
4. It is a high- protein food that is suitable for vegetarians and vegans.
5. It supplies important minerals like zinc, magnesium, potassium, and phosphorus to our bodies.
Hints
Depending on your location' s humidity, you' ll have to be careful with the fermentation method. In Ghana, or any other hot African nation, The corn will ferment in three days, but the fermentation will take up to a week at room temperature.
When caramelizing the sugar, I recommend turning off the heat under the pan until it begins to caramelize; the heat of the sugar will continue to cook the sugar, ensuring that it does not burn.
Serve with ice cubes or a slice of lemon.
If you don' t have a blender, you can blitz or smash the fermented Corn with a motar and a pestle.
I appreciate your taking the time to read this. Please follow me for more updates.
Content created and supplied by: Madzi (via Opera News )