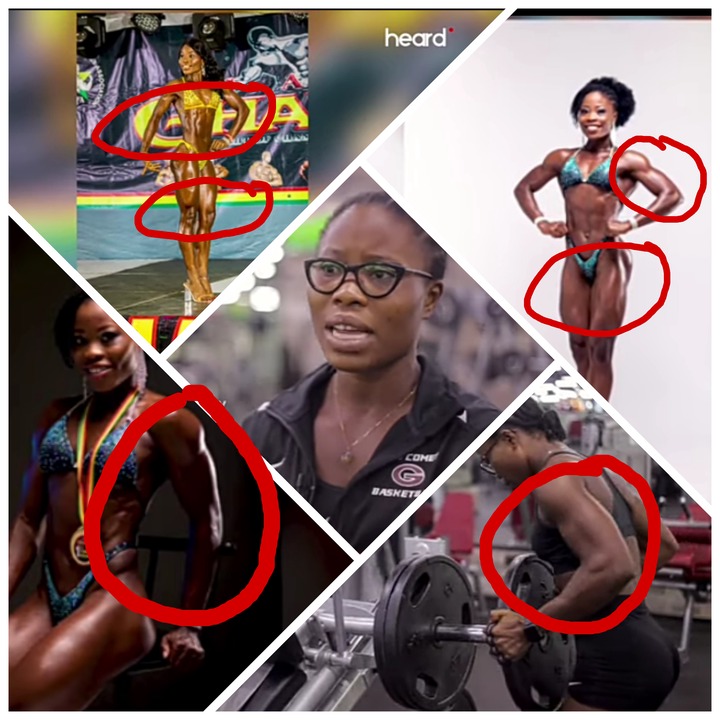 My name is Mary Nyarko Omale. I am a female body builder and a certified personal trainer. I wanted to put on weight from the beginning so I was advised to start working out and eating a lot. I went through a lot as body building became a challenge and like a therapy for me. I went there at a point to release all my anger, stress, sorrows and worries. It was a solitude for me. I became serious about it three years ago and I started lifting more and competing. It was a big challenge as I was standing alone and had to be on stage and walk away.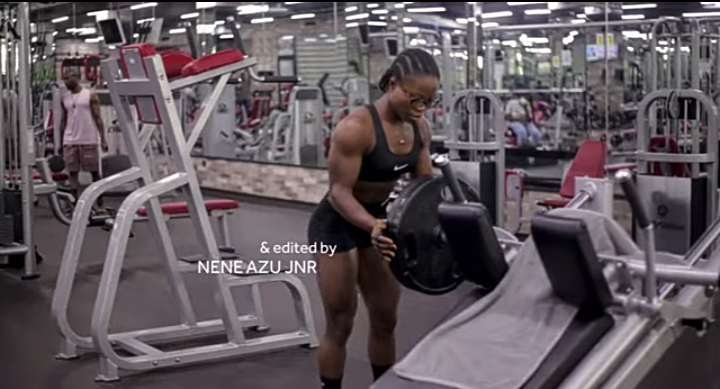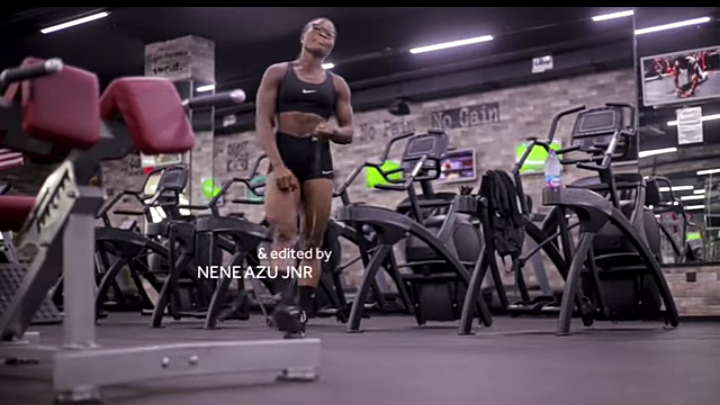 At a point, I felt it wasn't up to my expectation but I am glad I went into it. Sometimes people will see me and be like "what sort of man-woman is this?" and I would feel all weird. Some people will openly insult me and it was really harsh for me as I was a bit depressed. I hated myself and at a point stopped going to the gym but then, this is who I have become and who I am so I got back up at every point.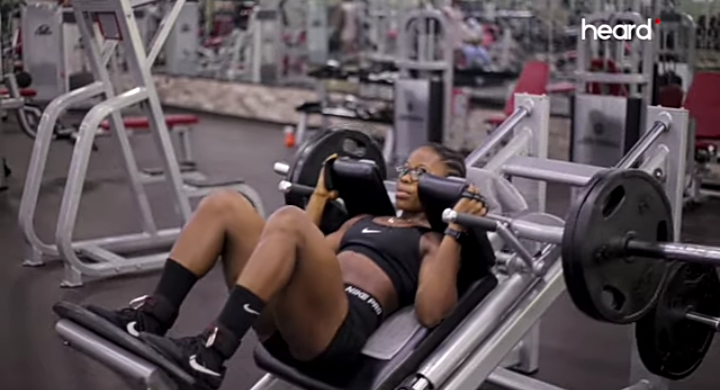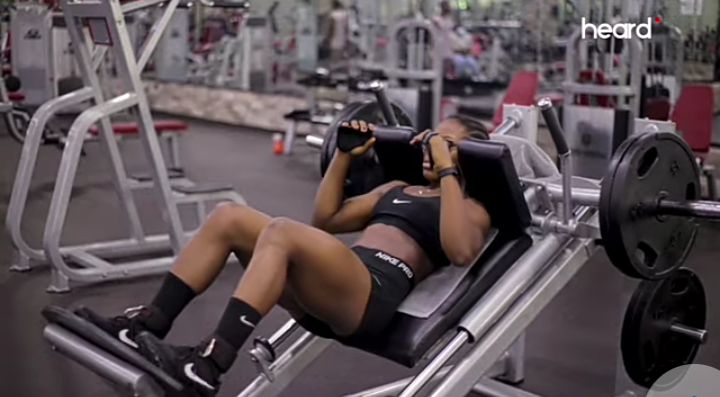 Now, I don't really care any more though at a point I reacted and I didn't feel good about it so I put a stop to it. Mostly, I walk with my earpiece on, other times I don't and I would hear them and smile, other times I stand and start flexing my legs.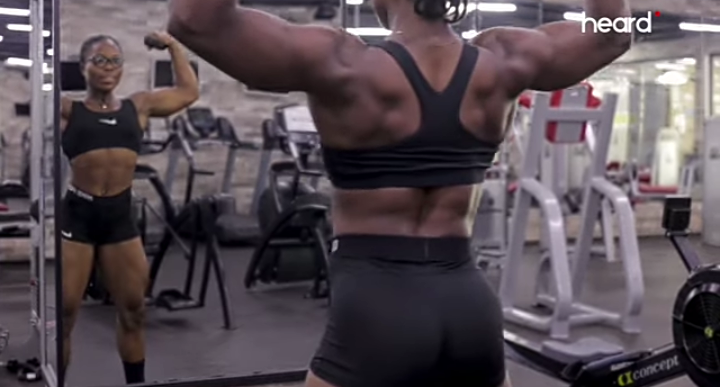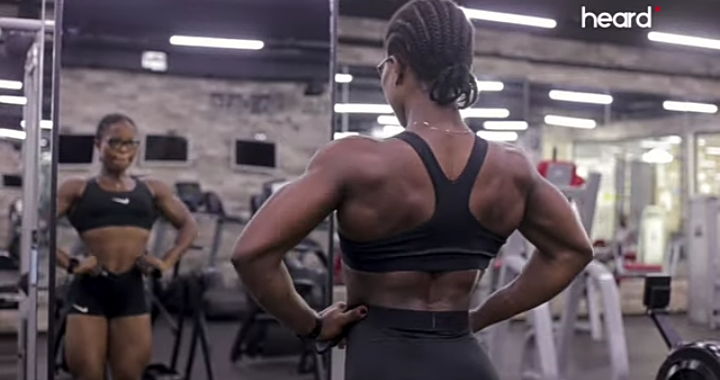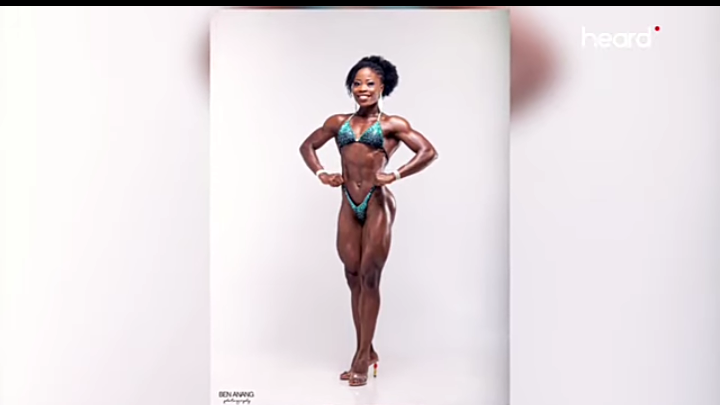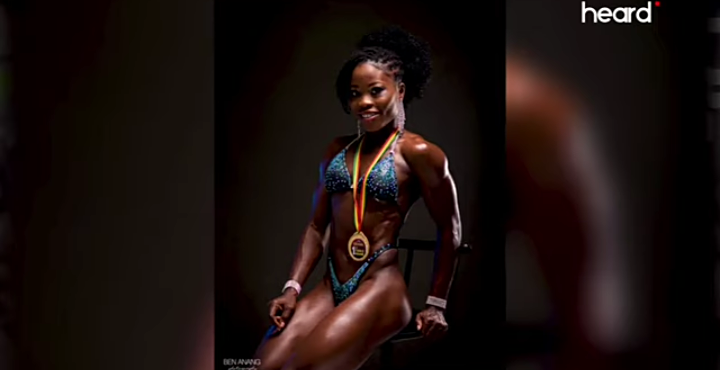 have a couple of ladies I look up internationally too. I want to go to the international competition and get my pro-card which is on my heart and resign competing one day. Guys are afraid to approach me so I classify those who approach me as bold though their reasons for approaching are wanting to know me, wanting to explore (if you know what I mean) whereas others are shy to walk with me. They do come but I am cool and watching them.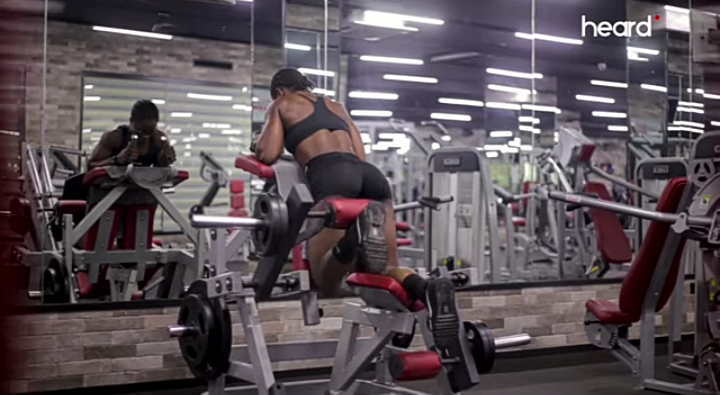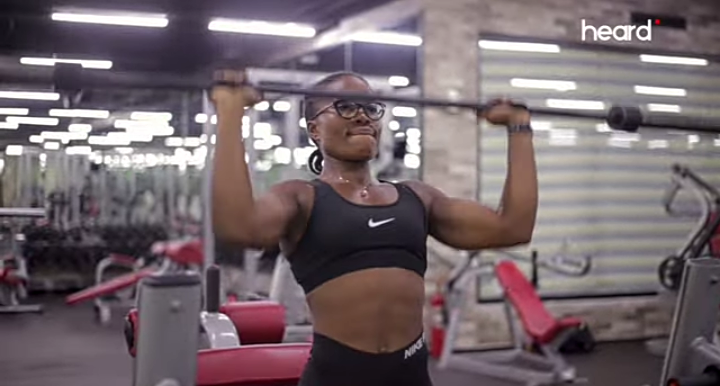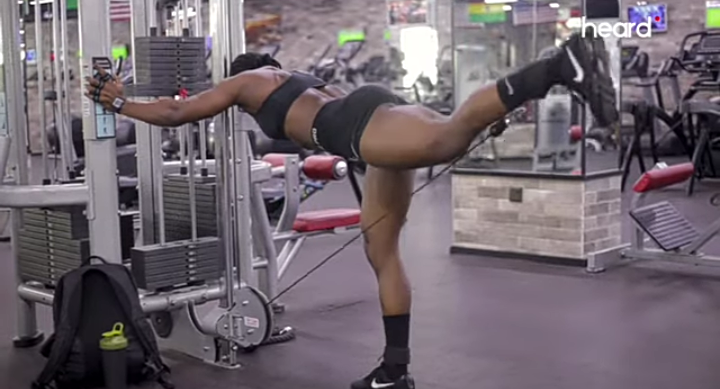 These were the words of Mary Nyarko Omale as she shares her experiences on SVTV Youtube channel.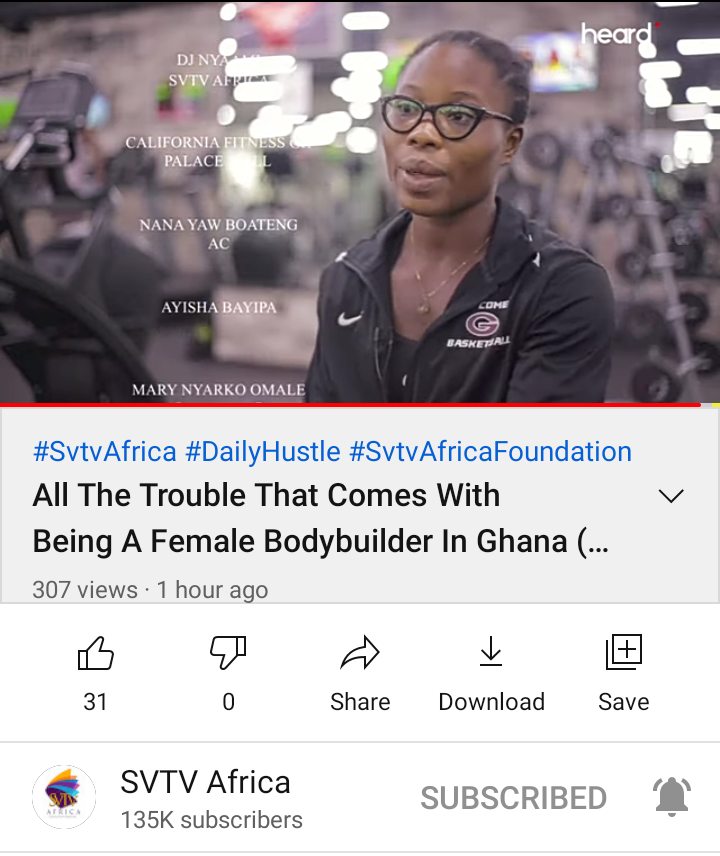 Would you love to be like her? Do you love body builders? What advice will you give to her?
Content created and supplied by: Kaks_Gym (via Opera News )