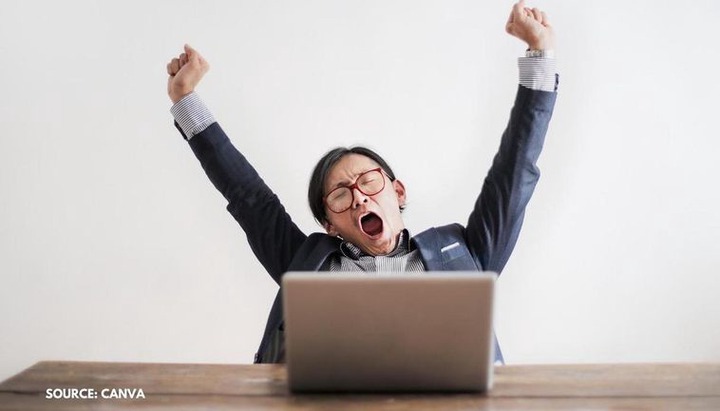 We feel more tired in the morning than at night when we don't get enough sleep as many health experts have stated that the human body needs a minimum of eight solid hours of sleep each night. You may experience fatigue when you wake up in the morning however frequently waking up tired can be a symptom of a health condition as this might be a cause for concern.
Poor Sleep Habit
The most common cause of feeling sleepy during the day is obviously not getting enough sleep at night. Today our society condemns early sleepers thus marking them as lazy youths under the belief that creative and industrious minds take advantage of the nights.
You might not know how much sleep you need or may choose not to sleep because of work or social obligations, which is sometimes called sleep restriction. But the truth is you're gradually weakening your brain cells.
Sleep Apne
This is a condition in which you partially or repeatedly stop breathing while sleeping. It occurs dozens of times an hour or even more and this may result in loud snores and a brief awakening as you gasp for air.
Sleep Cramps
Night cramps are also called nocturnal cramps. This happens due to wrong sleep positions or eating too much food before bed and leads to abnormal nerve activity during sleep. Involuntary contractions or spasms of muscles of either the legs or hand to cramp can be very painful hence it is advisable to stretch your legs while sleeping instead of folding and sleeping in one position for too long.
Do you feel sleepy in the morning or you find this helpful to your everyday life? Join the discussion here in Squad.
If you don't currently have access to Squad simply update your Opera News app in the Playstore.
Content created and supplied by: GhanaSquadOfficial (via Opera News )