This is one of the most common type of involuntary muscle contraction. Cramps are a painful contraction of a single muscle that produces a palpable knot within the muscle for seconds to minutes and is relieved by passive stretch of the muscle or spontaneously. EMG studies reveal motor unit activity that has too high a discharge frequency to be voluntary. If cramps are associated with weakness, the weakness is almost always lower motor neuron in origin. When strength is normal, no definable condition is usually found, although dehydration, hypothyroidism, or uremia is occasionally present.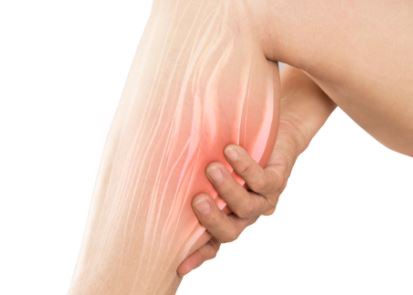 Some causes of muscle cramps,
Overuse of a muscle, dehydration, muscle strain or simply holding a position for a prolonged period can cause a muscle cramp.
And other conditions such as:
1.     Nerve compression. Compression of nerves in your spine (lumbar stenosis) also can produce cramp-like pain in your legs
2.     Inadequate blood supply. Narrowing of the arteries that deliver blood to your legs (arteriosclerosis of the extremities) can produce cramp-like pain in your legs and feet while you're exercising.
3.     Lack of or too little of minerals such as calcium, potassium or magnesium can cause one to have muscle cramps .
EMG - Electromyography
Follow, share and comment for more.
Content created and supplied by: Dnartgh (via Opera News )