A lot of people leave with different problem and it's always upon us to help one another even with the small we have. Today we bring you a true story of a little boy not knowing joy but before we get started please follow share and comment down below and let me know what you think. Meet Alfonse a five years old boy who hasn't know joy in his life till now.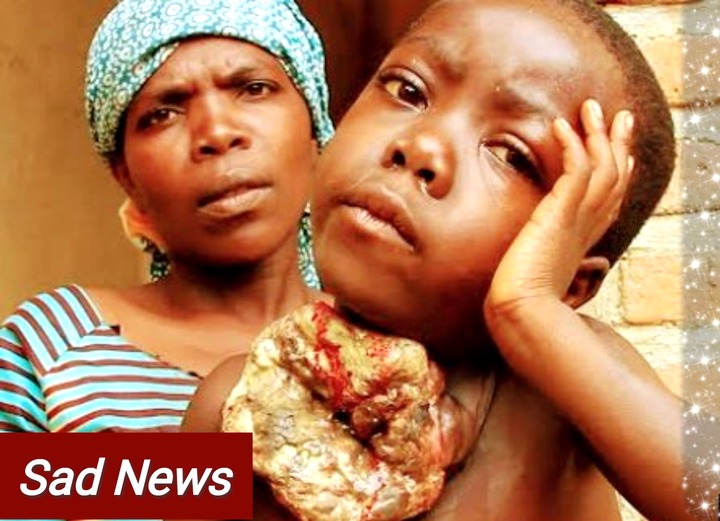 Alfonse is a five years old boy who hasn't known the real taste of joy, the name of his father is Emmanuel and his mother's name is Patricia.
According to Patricia all this started when he was two years and one day she was bathing him and mistakely hit a small pimple on his neck, she doesn't take it serious because of it looking small but the boy keep complaining that it is very painful a couple of times.
They decided to take him to the hospital and know what is mysterious about this pimple upon reaching the hospital and took some tests they were told that their son had a serious infection in his neck that can eat up all his flesh on his neck if it wasn't treated as it should be.
This make Patricia scared and they ask the doctor to cure the little boys disease they took another scans and surgeries, according to Patricia she was so happy that all the pain her son has been going through has come to an end.
Everything was just fine in the moment two months after staying home another pimple grew back and it was two this time few days later it exploded but they didn't have enough money to take their son to the hospital.
It's hard for someone to help everyone but it's easy for everyone to help someone.
Watch video below https://youtu.be/MeRYHLT9UqM
Content created and supplied by: CelebritiesCastle (via Opera News )