The current increase of COVID-19 cases has been a great concern to government, institutions and 'ordinary' Ghanaians. The negative ramifications of the virus on the economy, health condition of COVID-19 patients, risk exposure of frontline workers and mortuary workers cannot be downplayed or neglected. 
The scary aspect of the disease is that a carrier of the virus has unlimited chance to affect innocent people that surround him. This implies that one active case of the virus should be a great worry to the healthy masses. Therefore protecting yourself from not contracting the virus is equal to eliminating the risk of infecting another person. We are in to this together by nature. 
On February 4, 2021 the famous investigative reporter and freelance journalist, Manasseh Azure Awuni, expressed his frustrations on his Facebook page. 
According to him, some people have tested COVID-19 virus and they are refusing to do self isolation at the detriment of their colleagues well being. 
He thinks that these people need a psychiatric test after the COVID-19 test in order to ascertain whether everything is working perfectly in their minds. 
He wrote that 
"You test positive for COVID-19. Self isolate and save your colleagues. You say no. You definitely need another test—a psychiatric test"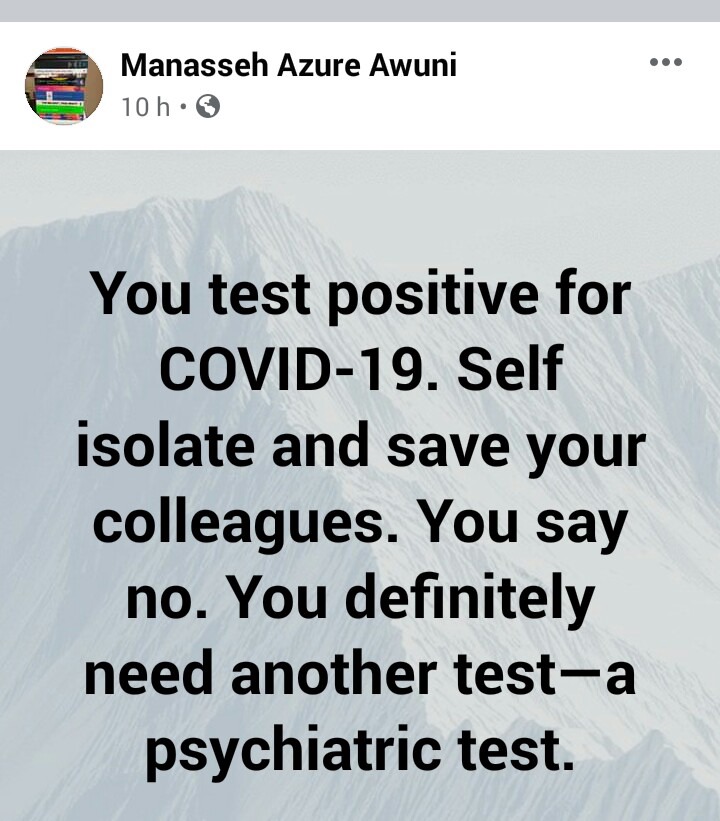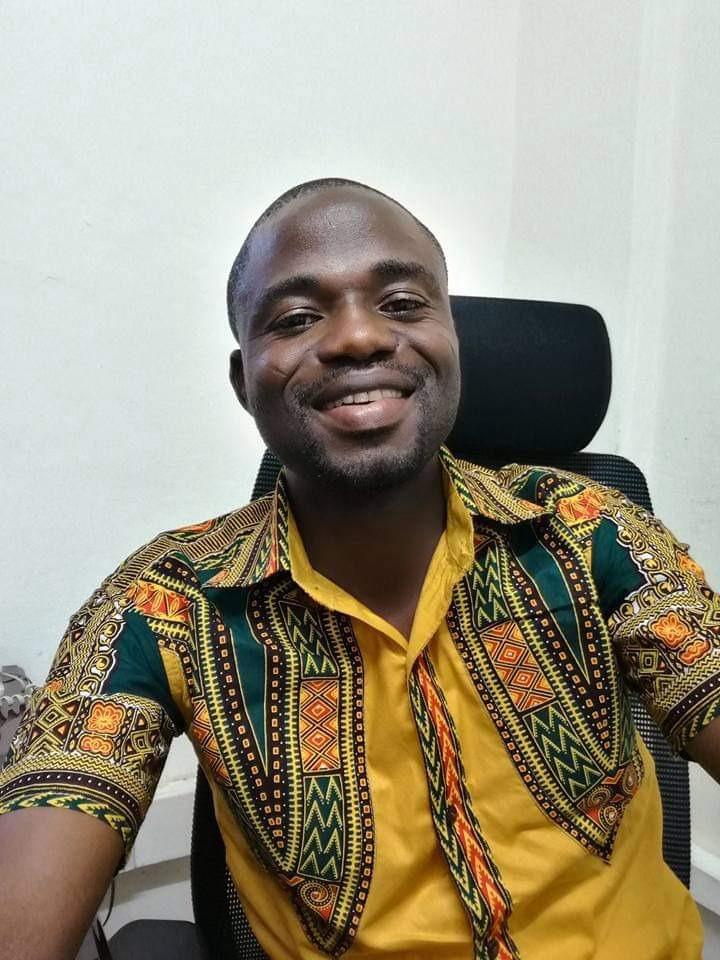 Content created and supplied by: KojoGh_News (via Opera News )