Headache simply means a pain in the head. The location may be in one part of the face, the skull or the whole head. The head is one of the most common sites of pain in the body. Headache may arise naturally or may be associated with exercise or activity. It may have an acute onset or it may be chronic in nature.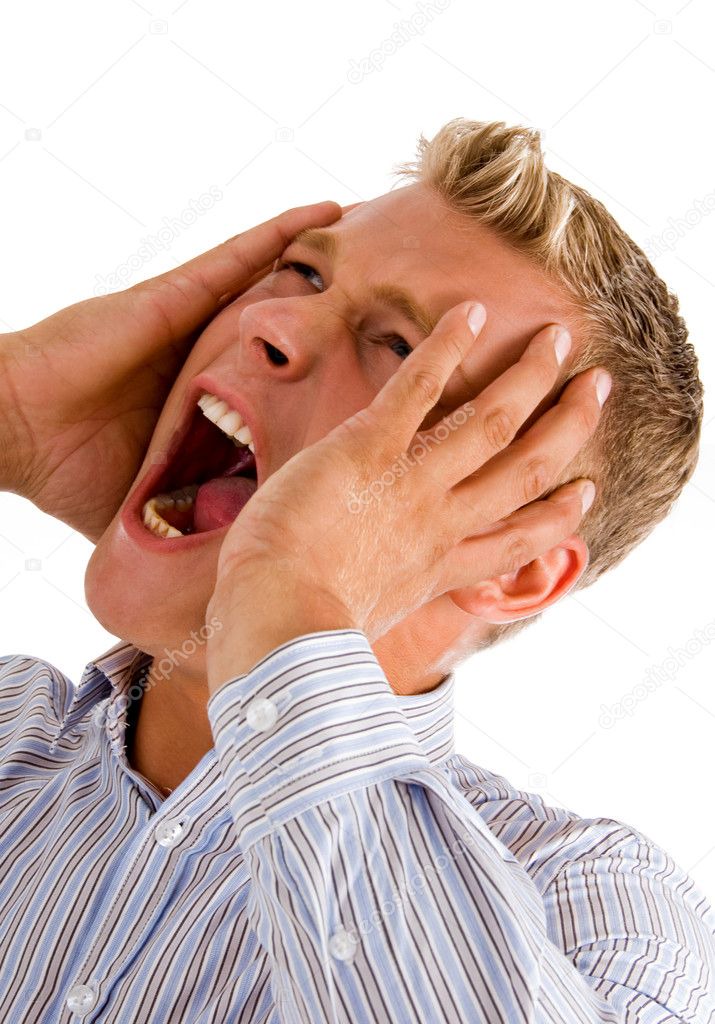 Headaches may be classified as primary, secondary and other. Primary headaches include tension, migraine and cluster headaches. Secondary headaches refer to "rebound headaches". A situation where by persistent overuse of medication causes severe pain in the head. The headache may improve shortly after taking the medication and later recur. Other headaches include facial pain and cranial neuralgia.
Foods that may trigger headaches include hot dogs,sausages,bacon,processed lunch meats, bananas,nuts,beans,citrus fruits, aged cheeses and monosodium glutamate (a flavor enhancer used in soy sauce, meat tenderizer and other foods).
Cluster headaches refer to a series of extremely painful headaches that occur in cyclical patterns. It is an uncommon type of primary headaches. It has no structural cause and affects less than one in thousand people. Cluster headaches typically affect young persons.
The specific cause is unknown but abnormalities in the hypothalamus may cause this condition.
Signs and symptoms of cluster headaches include pallor, runny nose, eye swelling and tearing. A cluster headache commonly awakens you in the middle of the night with intense pain in or around one eye on one side of your head. These bouts of frequent attacks known as cluster periods can last from weeks to months.
These measures may help you avoid a cluster headache attack during a cluster period: 1. Stick to a regular sleep schedule. Cluster periods can begin when there are changes in your normal sleep schedule. During a cluster period, follow your usual sleep routine. 2. Avoid alcohol. Alcohol consumption, including beer and wine, can quickly trigger a headache during cluster periods.
Treatment options for cluster headaches may include pain relievers and surgery.
Please, let's get interactive by dropping your comments. If you found this article helpful,like and follow me on my page.
Content created and supplied by: Owans1 (via Opera News )