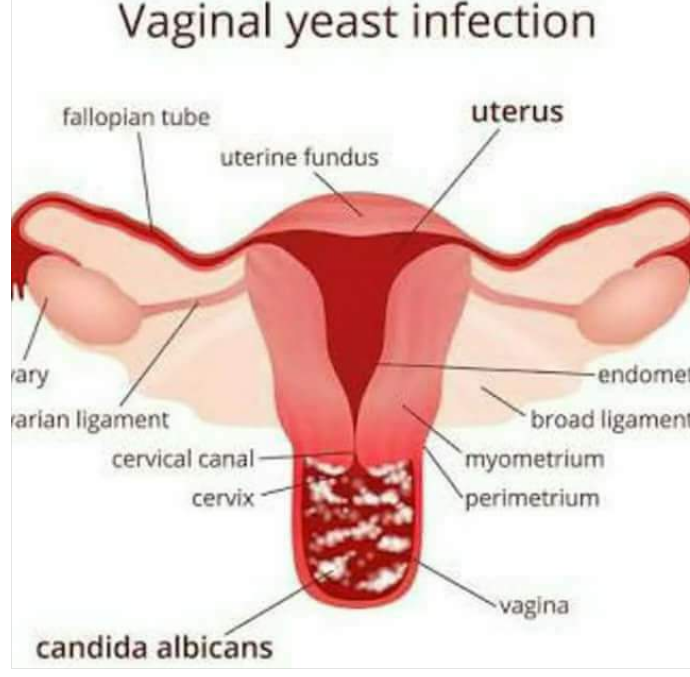 A vaginal yeast infection is a fungal infection that causes irritation, discharge and intense itching of the vagina. This is also called vaginal candida
This type of infection is not considered a sexually transmitted infection but there is an increased risk of vaginal yeast infection at the time of first regular sexual activity.
SYMPTOMS
Yeast infection can range from mild to moderate, these includes
* Itching and irritation in the vagina and valve.
* Burning sensation during intercourse or urination.
* Vaginal rash
* Watery vaginal discharge
* Redness and swelling of the valve
* Vaginal pain and soreness
* Thick, white, odor free vaginal discharge
One of the most things that put you in risk is the use of antibiotics.
Yeast infection are mostly common in women who takes antibiotics, because a range use of antibiotics can damage both good and bad bacterial that can lead to overgrowth of yeast.
Another risk is when your immune system is down. That is why we are giving you a natural products that can boost your immune system and also clean any form of infection.
Content created and supplied by: Globalicon (via Opera News )