One of the most unhappiest individuals in the country right now is the homosexual community. A lot of Ghanaians have added their voices to the numerous calls on the activities of these individuals to be banished.
Almost all civil society organisations have added their voices to this clarion call.
Aside the numerous pressure on their activities to be abolished in the country,the country director of the group has revealed that,they have been receiving a lot of treats from the general public.
He further added that,this has put a lot of fear in them and on their activities in the country
He said
, "It is obvious. People are asking for us to be stoned to death. Some want us to be burnt alive. The threats on our members are obvious for all to see. The evidence of the volatile nature of us is there for us to see."
"The human struggle to give the best treatment to people did not start today, in the past, people stood against slavery until it was abolished, then racism came and it still took the human struggle to fight these things for the betterment of human beings. So as we continue to give birth, we will have people who will identify as LGBTQ+. It will be unfortunate for us not to stand for the rights of all human beings," he added.
It is evidently clear they have chosen a different path in terms of the natural preference for sexuality.
It is not easily comprehensible how one will choose to have a sexual feeling for the same sex.This utterly beat human imagination and defies all logic.
This is what has created a lot of hatred towards this community.It is easier to understand this happenings as a Christian since everything associated with this act can be linked to the end of humanity.
Naturally, males are suppose to marry females and bring forth offsprings in order to continue God's creation. So have these individuals asked themselves won't human generation come to an end if all humans turns to homosexuals.
Why would they marry their same sex partners and turn around and adopt babies when they want children?.What sort of unnatural behaviour is that?.
They seem to hide behind human rights in order to perpetuate these serious breach against nature.
Our leaders should make it clear to these individuals. We don't want God's wrath on our country.
Despite the economic consequences that the country may face, this act shouldn't be entertained and Ghana's stance on this abominable act must be clearly spelt out to the international community to take note.
We use to hear these happenings in foreign lands little did we know that such acts could be brought right here on our door steps.
God have mercy on us..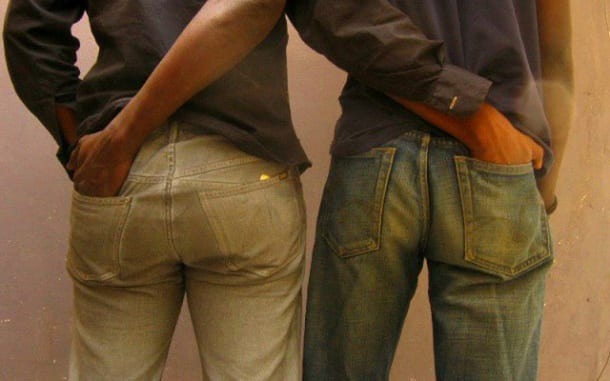 Content created and supplied by: Kofi3 (via Opera News )