Kertease Williams daughter, Kertisha Brabson, had been stricken with a baffling condition. Doctors after doctors told this mother her child was braindead and would not wake up from her coma. Seven months later, she was told to pull the plug. But that's when medical mystery took a sudden turn that no one saw coming. Kertisha "Tisha" Brabson was living what most would considered to be a normal life.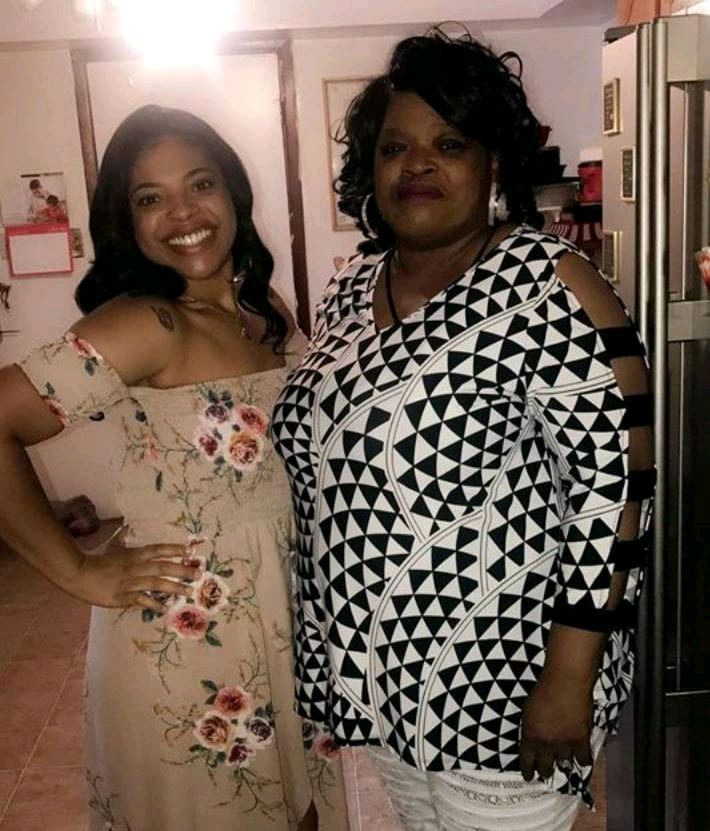 She had two young children, a daughter named Diamonique and a son named Perez. Her family lived in Alliance, Ohio, not from her mother, Kertease Williams. For Tisha, it was important to live near her mother, as the two enjoyed a close relationship. For Tisha and Kertease, life could be better, but the world that they had taken years to build for themselves, would suddenly change in a matter of days and soon Tisha fall victim to a medical mystery that would stump even the best doctors around.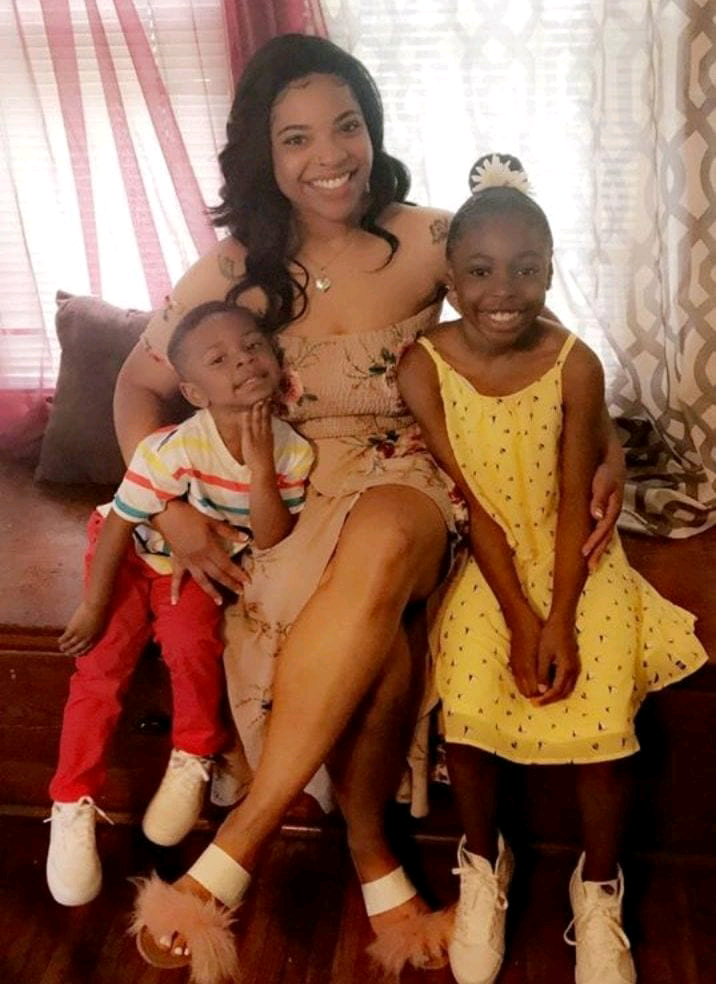 The beginning of Tisha's medical mystery started to rear its head in small ways, through little signs that Tisha chose to keep to herself. According to Tisha, at age 31 she started feeling the slightest bit sick, but continued to work. She quietly began struggling ailments with severe anxiety, an ailment that she had never experienced before.
Tisha tried to ignore the signs and continue her daily routine, but there was a nagging voice inside of her that told her something was off. "I just didn't know what was going inside of me" she said. "I just knew something was wrong, I just didn't exactly know what was wrong. For Tisha's mother Kertease, it was just another regular day, she had no idea that it was about to be an event she will never forget, because her entire world would change with just one phone call. A friend of Tisha was on the line concerned and saying that Tisha was acting strangely.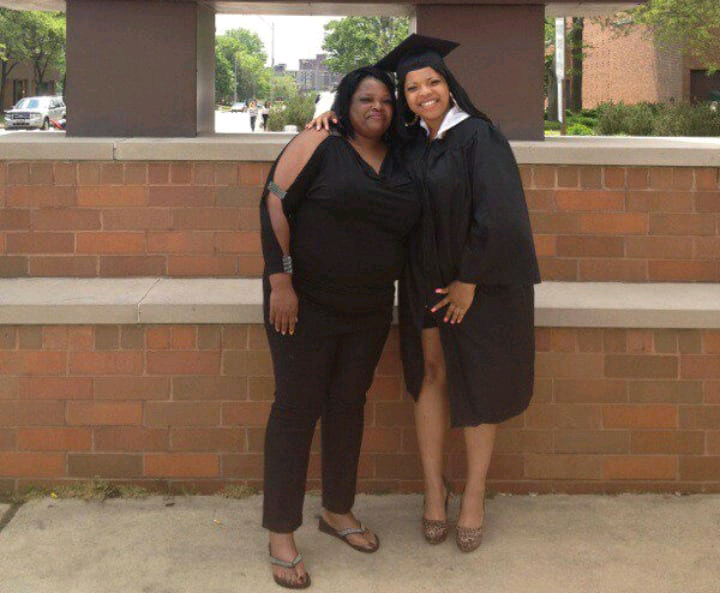 According to the friend, Tisha had been doing concerning things all day. She kept reaching for objects as if they were in front of her, but there was nothing there. She started talking nonsensically about things people could not understand there and danced as if she were at a rock "concert" Something was definitely not right. When Tisha herself was asked what had gone on that day, she claims that she had no idea whatsoever. "I don't remember anything " she admitted.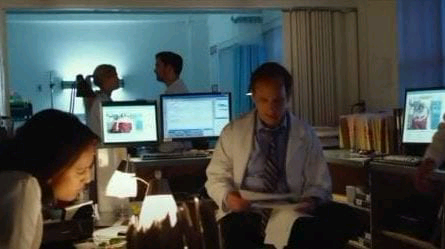 But immediately after hearing the news, Tisha's mother dashing off to the hospital to find out what was happening with her daughter. At the hospital, Kertease met her daughter and friend who had called earlier. Upon hearing about Tisha's strange behaviour, the doctors were equally stumped. With no diagnosis, they nonetheless immediately admitted Tisha to the hospital in order to keep her under observation. And as she was monitored by the watchful eyes of medical professionals, Tisha's illness began taking an even more startling turn.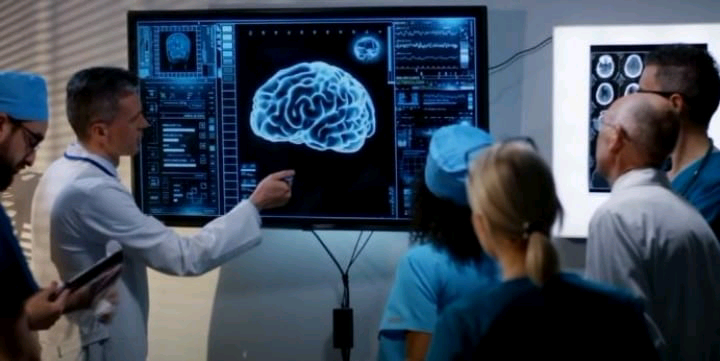 When Tisha was first admitted at the hospital, she had been acting strangely. But not much time had passed before things got progressively worse. The doctors were closely monitoring the situation, and Kertease was trying to remain optimistic, but seeing her daughters condition was heartbreaking, especially not knowing exactly what was going on inside her daughter's body. According to Kertease, she remembers thinking of herself "something has taken over and is brewing in my daughter, I just don't know what. " As it turned out, Kertease was right, there was much more going on than met the eye, and it was about to take a sharp turn for the worse.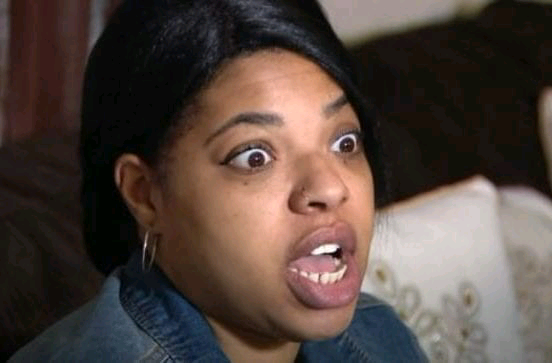 Tisha's illness did not show any signs of getting better. In fact, in the short amount of time that she had been in the hospital, her health appeared to be getting progressively more unstable, it was crazy because her body deteriorating right infront of your eyes her mother said. That's your child, there is absolutely nothing you can do about it, and that was heartbreaking she rued. Then suddenly, Tish had a massive seizure that would send her into coma. The grim sent Kertease into a panic. And then finally the doctors came back with a horrible diagnosis.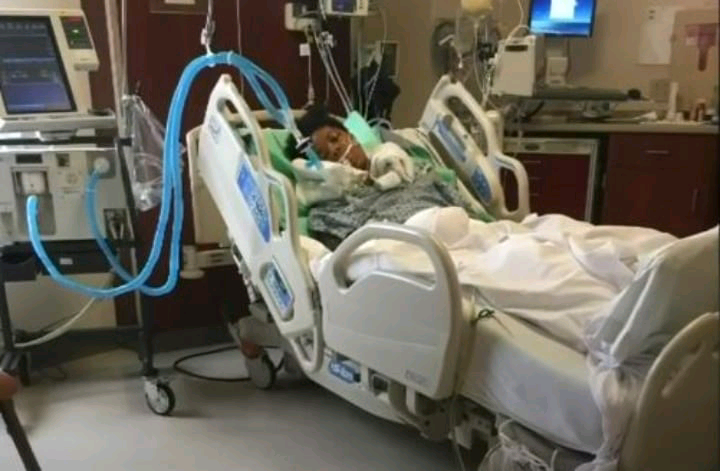 By the time that Tisha had fallen into coma, her doctors were fairly positive they had some grasp of what was happening. And the diagnosis was not good. The doctors told Kertease that daughter was suffering from an illness called anti-NMDA receptor encephalitis. The diagnosis basically means that Tisha's body was fighting off it's own brain cells.
In severe cases, a person with this illness experiences dilution and hallucinations. But Tisha was experiencing even more striking symptoms, and the doctors were not exactly sure what they could do to stop the disease from progressing. After discussing Tisha's future, they came back with heartbreaking recommendations.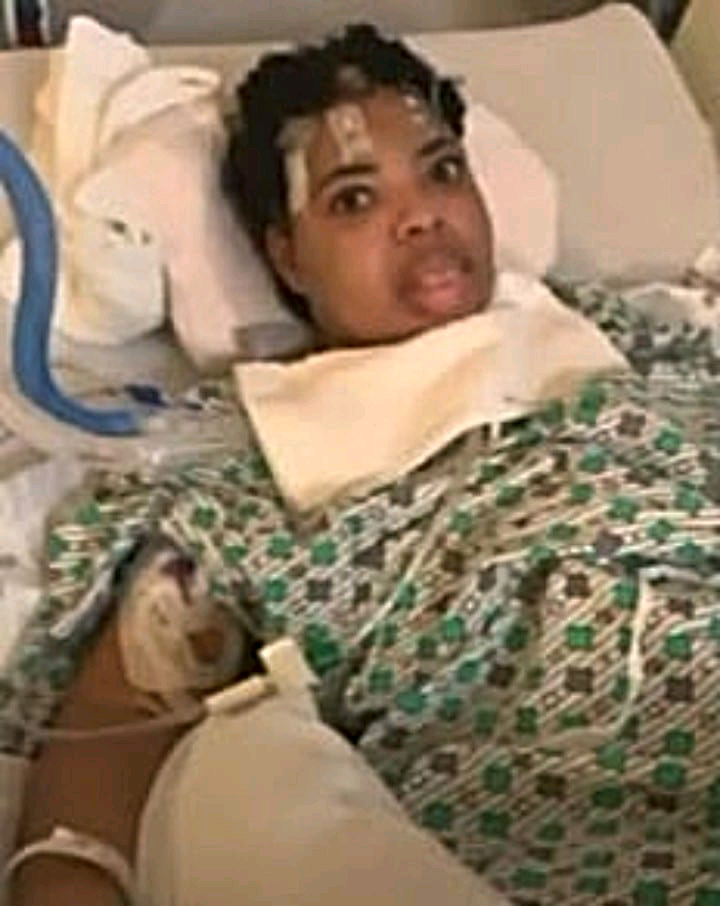 Days passed by that turned into months as Tisha laid in coma at the hospital. I don't have no doctor's background, never been school for anything, but when it's your child you are going to do everything in your power to bring your daughter back, Kertease declared. But some things were far beyond her own power to fight. Tisha was not getting any better as days dragged on. After months, doctors came up to update Kertease with even more bad news.
Tisha was braindead, they informed her. It was time to consider taking her off the ventilator and pulling the plug. Kertease could scarcely believe it had come to this, but she knew what she had to do. Doctors said "pull the plug" "she is braindead" things like that. Kertease later recalled I wouldn't do it instead. She decided to move her daughter to a different hospital.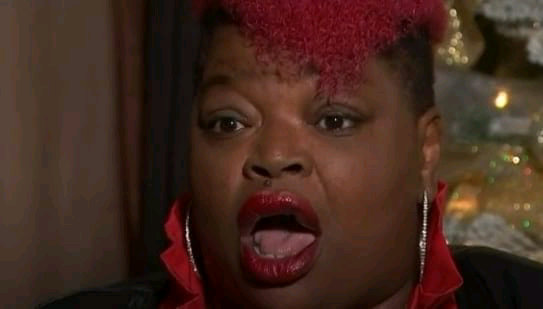 One of the medical doctor after another continued to give the desperate mother a series of dire diagnosis, but she was not going to stop fighting. It has been three months since Tisha had suffered seizure that sent her to coma, and three months since Kertease has not received any good news at all about her daughter's condition.
With her grandchildren in mind, she brought Tisha to the Ohio State University's Wexner Medical Centre. And while the doctors said they could help treat her daughter, they revealed that something even more startling and puzzling was happening. Kertease was introduced to Dr. Shraddha Mainali, who was a specialized in stroke and neurological clinical care at Wexner's Brain and Spine Hospital. But even this professional was baffled by Tisha's condition.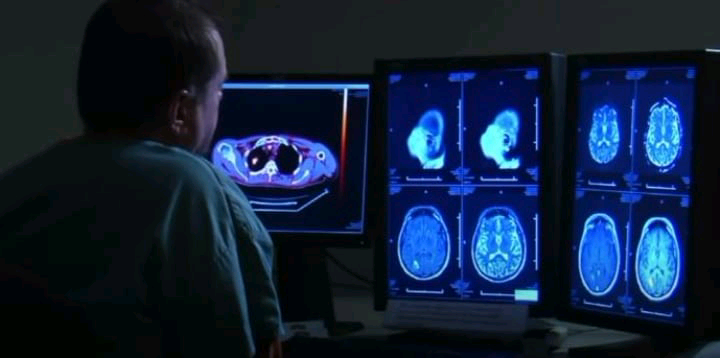 According to her analysis, Tisha was experiencing sometimes upwards of 20 seizures in one day. Kertease was shocked about this information and once again she was given more news indicating she may lose her daughter. "I was asking God, just give me a sign, tell me what to do, please don't tell me I'm about to lose my baby," Kertease said.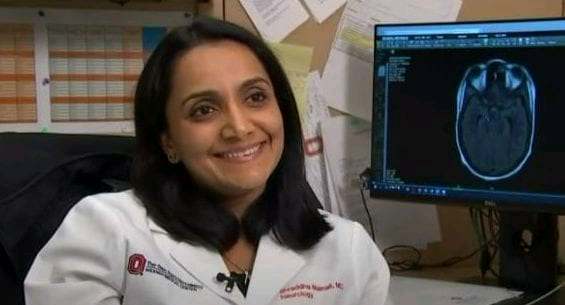 Dr. Mainali and her team put Tisha on a new regime of more aggressive medications to treat both her disease and the seizures, while closely monitoring any process. Tisha was still in coma, and it had been four long months since the treatment plan began. The doctors were urging the anxious mother to be patient, but it had been seven months since she has not seen her daughter awake. And then, once again a phone call changed everything.
Kertease will never forget it, on the line she heard a recognizable voice, one of the doctors on Dr Mainali's team and she was hoping for good news and then she said well she has wake up. Kertease said, she jumped up and down and screamed, nobody slept that morning. She rushed to the hospital and saw her daughter, she was very happy about seeing her daughter alive.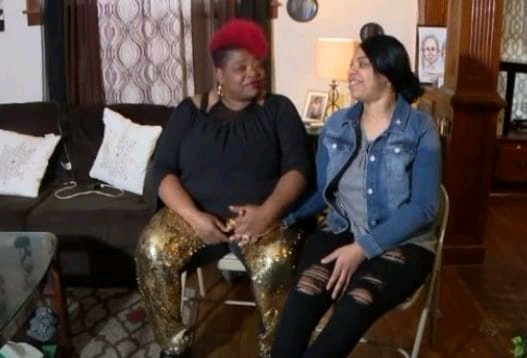 She was still in the hospital and was closely monitored by dedicated team of doctors and nurses until her brain fully recovered from the disease that had put her into a seven month long coma. At the end, Tisha was finally given a go ahead to be released from the hospital and returned to her home.
Content created and supplied by: Ymaame (via Opera News )
Opera News is a free to use platform and the views and opinions expressed herein are solely those of the author and do not represent, reflect or express the views of Opera News. Any/all written content and images displayed are provided by the blogger/author, appear herein as submitted by the blogger/author and are unedited by Opera News. Opera News does not consent to nor does it condone the posting of any content that violates the rights (including the copyrights) of any third party, nor content that may malign, inter alia, any religion, ethnic group, organization, gender, company, or individual. Opera News furthermore does not condone the use of our platform for the purposes encouraging/endorsing hate speech, violation of human rights and/or utterances of a defamatory nature. If the content contained herein violates any of your rights, including those of copyright, and/or violates any the above mentioned factors, you are requested to immediately notify us using via the following email address operanews-external(at)opera.com and/or report the article using the available reporting functionality built into our Platform See More