Meet Max, the baby who underwent heart surgery when he was 12 days old and survived heart transplant
Heart related disease are usually see in adults. It is very rare to see heart related diseases in babies and children. For some children unluckily for them, they are born with certain heart conditions like hole in heart or atrial septa defect.
Max, the adorable little baby who underwent heart transplant surgery due to having Congenital heart defects is a baby who loves to smile and giggle despite his condition. He is just a true of definition of smiling in the midst of problems and troubles.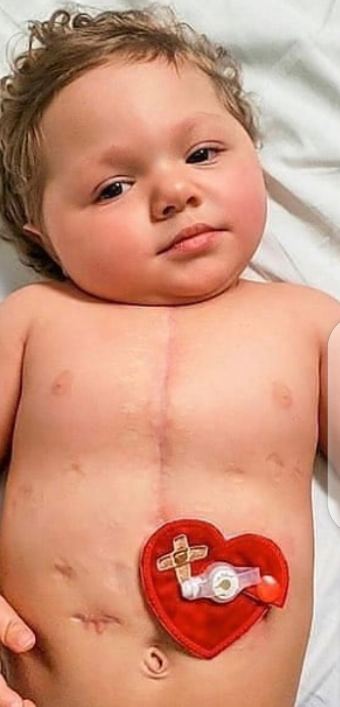 Max was born with multiple hearts defect including outlet right ventricle and VSD. He had his first surgery when he was only 12 days old in October 2018. After the heart surgery he went into heart failure yet little Max didn't give up on life. He taught the world that strength is not how big you are. It is in your inner being.
For 8 months Max was placed on heart transplant list and lived with Berlin heart. He suffered a stroke in May 2019, yet Max did not pass away. On the 18th of August in 2019 Max received a heart transplant. To the glory of God Max suffered
Content created and supplied by: Calvary67 (via Opera News )