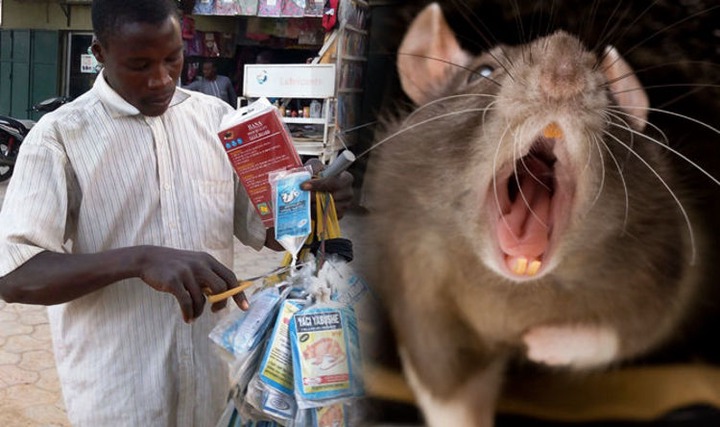 Lassa fever is an acute viral haemorrhagic illness caused by Lassa virus, a member of the arenavirus family of viruses.  
Because it is a hemorrhagic virus, it can cause bleeding, although 8 out of every 10 people with the virus have no symptoms. If it affects the liver, kidneys, or spleen, it can be fatal.
Humans usually become infected with Lassa virus through exposure to food or household items contaminated with urine or faeces of infected Mastomys rats. The disease is endemic in the rodent population in parts of West Africa.
Approximately 15%-20% of patients hospitalized for Lassa fever die from the illness. However, only 1% of all Lassa virus infections result in death. The death rates for women in the third trimester of pregnancy are particularly high. Spontaneous abortion is a serious complication of infection with an estimated 95% mortality in fetuses of infected pregnant mothers.  
Lassa fever is known to be endemic in Benin, Ghana, Guinea, Liberia, Mali, Sierra Leone, Togo and Nigeria, but probably exists in other West African countries as well.  
Person-to-person infections and laboratory transmission can also occur, particularly in health care settings in the absence of adequate infection prevention and control measures.  
Symptoms
Symptoms generally appear within 6 to 21 days after infection occurs.
An estimated 80 percent of infections do not produce significant symptoms, although there may be a general malaise, headache, and a slight fever.
- bleeding in the gums, nose, eyes, or elsewhere
- difficulty breathing
- a cough
- swollen airways
- vomiting and diarrhea, both with blood
- difficulty swallowing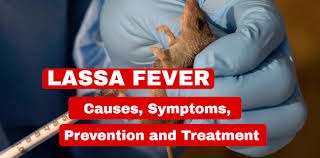 - hepatitis
- swollen face
- pain in the chest, back, and abdomen
- shock
- hearing loss, which may be permanent
- abnormal heart rhythms
- high or low blood pressure
- pericarditis, a swelling of the sac that surrounds the heart
- tremors
- encephalitis
- meningitis
- seizures
How do physicians diagnose Lassa fever?
Without laboratory tests, Lassa fever is difficult to differentiate from other infections common to West Africa; however, this requires specialized laboratories and precautions for handling specimens.
Laboratory tests include enzyme-linked immunosorbent serologic assays (ELISA) for Lassa IgM and IgG antibodies and Lassa antigen. For definitive testing, virus can be grown 
What is the treatment for Lassa fever?
Ribavirin given intravenously and early in the course of illness is an effective treatment, in addition to support of fluid and electrolytes, oxygenation, and blood pressure. In the only study to evaluate it in 1986, this treatment reduced mortality from 50% to 5% if given early in serious illness. Adverse effects include hemolytic anemia (rupture of red blood cells) if infused too quickly.
Content created and supplied by: DropshipNews (via Opera News )