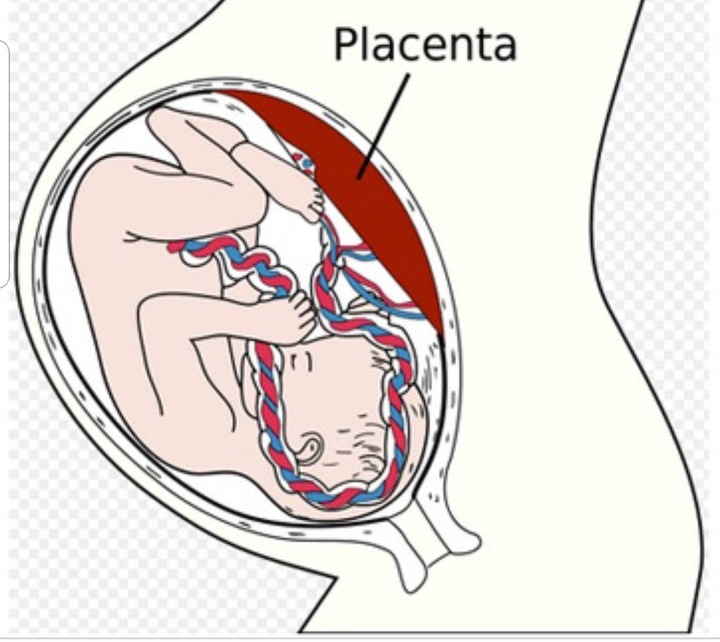 Before birth, the lungs are not used to exchange oxygen and carbon dioxide, and need less blood supply. The fetal circulation sends most of the blood supply away from the lungs through various connections in the heart and the large blood vessels.
Nutrients and oxygen from the mother's blood travels across the placenta to the fetus through the umbilical cord. The umbilical veins are divided into two branches. One branch recieves oxygen and nutrients and the other carry waste from the fetus through the placenta to the mother's circulatory system. This enriched blood flows through the umbilical vein toward the baby's liver.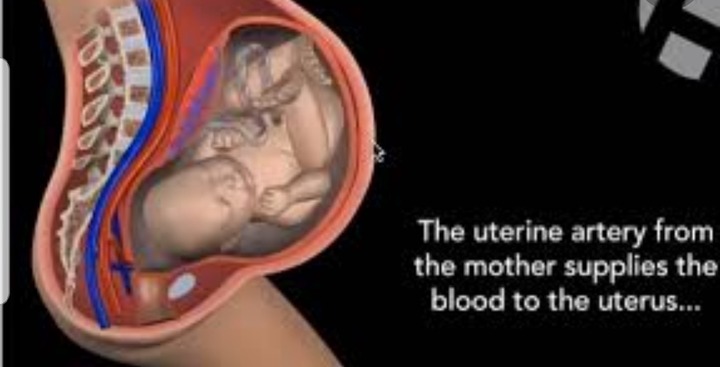 The various connections that aid in fetal circulation are as follws;
Ductus venosus.
-This connect the umbilical vein to the inferior vena cava.
Ductus arteriosus.
-This is a bypass extending between the right ventricle and the descending aorta. protects lungs against circulatory overload and allows the right ventricle to strengthen.
Foramen ovale.
-It is an opening which allows shunts highly oxygenated blood from right atrium to left atrium.
Hypogastric arteries.
-They are two vessels that returns blood from the fetus to the placenta.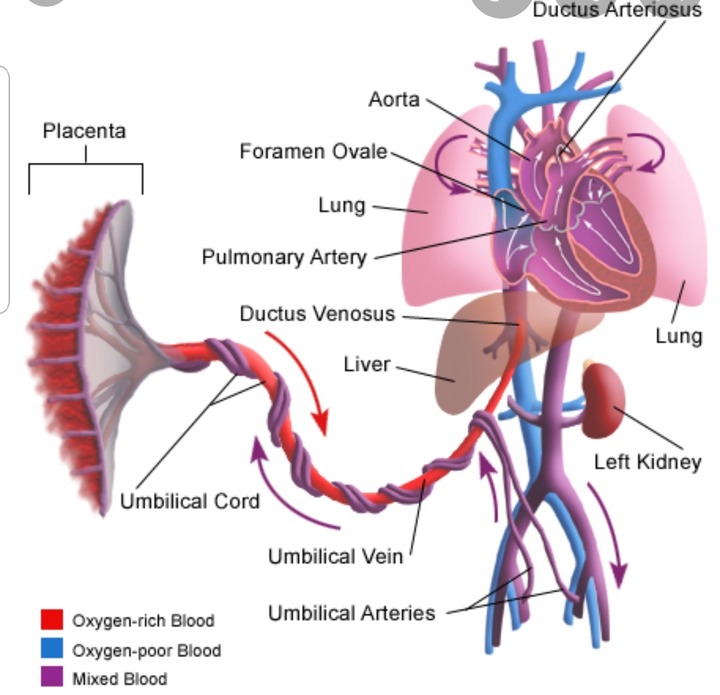 The blood vessels in the umbilical cord helps the fetus to receive all the important nutrients, oxygen, and life support from the mother through the placenta. Waste products and carbon dioxide from the fetus are sent back through the umbilical cord and placenta to the mother's circulation to be eliminated.
Causes that may bring about your baby not getting enough oxygen in the utero.
-Placenta Abruptio.
-Placenta insufficiency.
-Meconium stained liqour.
-Oligohydraminus.
All the above are obstetric emergencies that shouldn't be taken for granted.
Content created and supplied by: Rahmed (via Opera News )