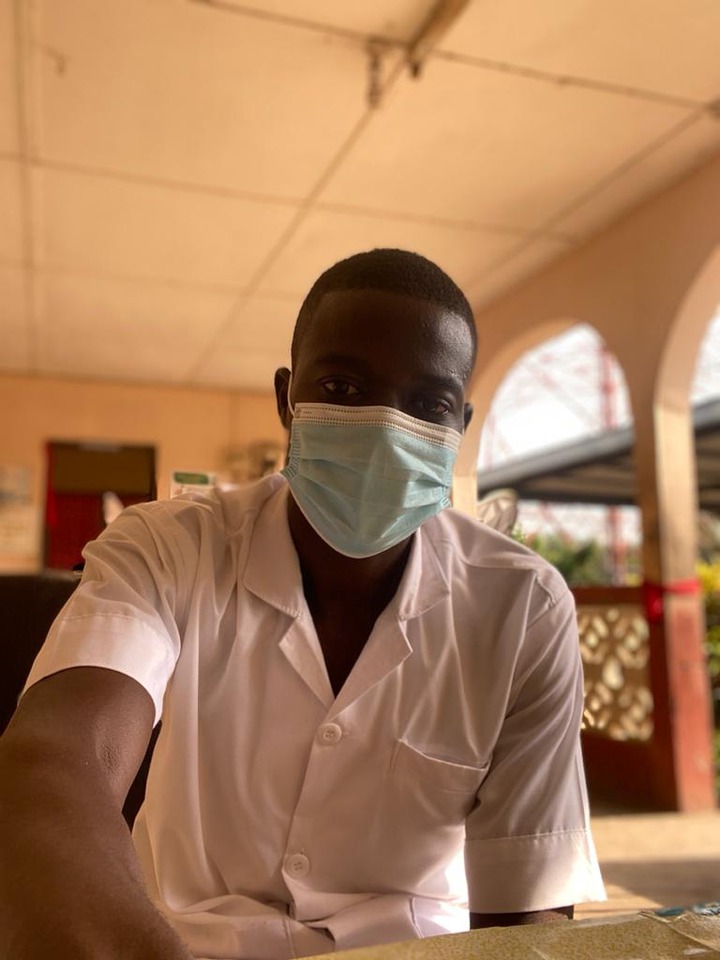 Throughout the Covid-19 pandemic, nurses, doctors and midwives have continued to risk their own health day after day to care for our families. But we continue to disregard the set protocols to help contain the surging virus. 
It is an undeniable fact that to contain the virus is a corporate responsibility of each and every Ghanaian to help break the chain of transmission of the virus. If every Ghanaian will do anything that is sane and the needful by simply observing the set safety protocols, we will not have a difficulty in fighting the virus.
We all understand that the unique function of the nurse is to assist an individual sick or well in the performance of those activities contributing to health and it's recovery and not a total takeover of those activities.
How do feel when someone is laid off from his work because of your negligence, because of your refusal to simply put on a mask, observe hand hygiene, social distancing?. Society is tearing apart as a result of the pandemic, love ones are lost to Corona. Why do we have to work so very hard to pay medical bills when we can simply break the chain of transmission by observing the safety protocols.
To my clients, I wish you could understand the fact that Corona is no respecter of person, no matter your race, gender, creed, color, social class political or religious affiliations and the nurses are dying behind the mask to ensure their clients live. Why do I have to struggle with you to put on a mask?. Why have you all of a sudden decided not to heed to the advice of your nurses?,. You boldly tell the nurse you have come to seek medical attention from that he/she is lying when he/she tries to educate you on the virus. You do not trust what they tell but you believe they can help save your life. How sad.
It's vivid the Ghanaian is mentally enslaved hence mental democracy is imperative. To achieve this mental democracy requires a change in how we respond to issues, our attitudes and behaviors towards pressing challenges of the society.
I will wash my hands under running water, wear face mask, observe social distancing, stay at home as much as possible and I entreat you do same. Help me to help us help ourselves. Is that too much to ask of you my dear friend? Think about it.
God bless us all.
Content created and supplied by: Ngaribignanba (via Opera News )