Sickle cell disease or sickle cell anemia is an inherited disease of the red blood cells. Normal red blood resembles the structure of a disc. In a diseased red blood cell, its shape is crescent or sickle. The disc shape of the red blood cells enables them to flow freely through the blood vessels. However, the crescent shape of sickle cell impedes the circulation of blood through the body.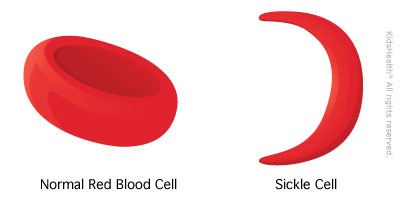 It is also important to note that the lifespan of a normal red blood cell is 120 days whilst that of sickle cells has reduced.
Pathophysiology of sickle cell disease
When two people who are carriers of sickle cell gene mate and each couple donated the defective gene for fertilization, the child that is born becomes sickle cell diseased. The crescent nature of the red blood cells in a sickled person makes it ineffective at transporting oxygen to body tissues. In narrow vessels, these cells are unable to flow freely and as a result, clog the vessel. The part of the body that is deprived of oxygen by these cells suffers from pain and other symptoms discussed below.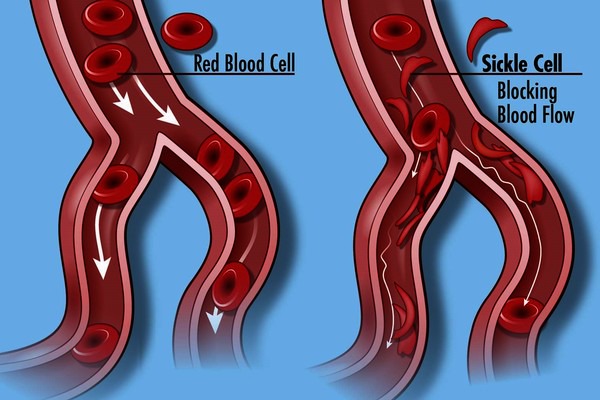 Signs and symptoms of sickle cell disease
1. Swelling and pain in the chest, back, hands and feet. The pain is a result of oxygen deprivation of tissues in the body.
2. Fatigue
3. Jaundice (yellowish coloration of the eyes and skin). results from the destruction of the red blood cells. Bilirubin, which is a product of the breakdown becomes accumulated in the skin and sclera making them look yellowish.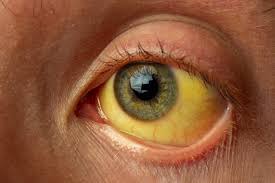 4. Infections
5. Anemia
Management of sickle cell disease
1. Hydration therapy. This includes giving fluids to the patient either orally or through the veins or both.
2. Administration of prescribed pain medications to relieve pain.
3. Administration of blood
Content created and supplied by: Dimonline (via Opera News )