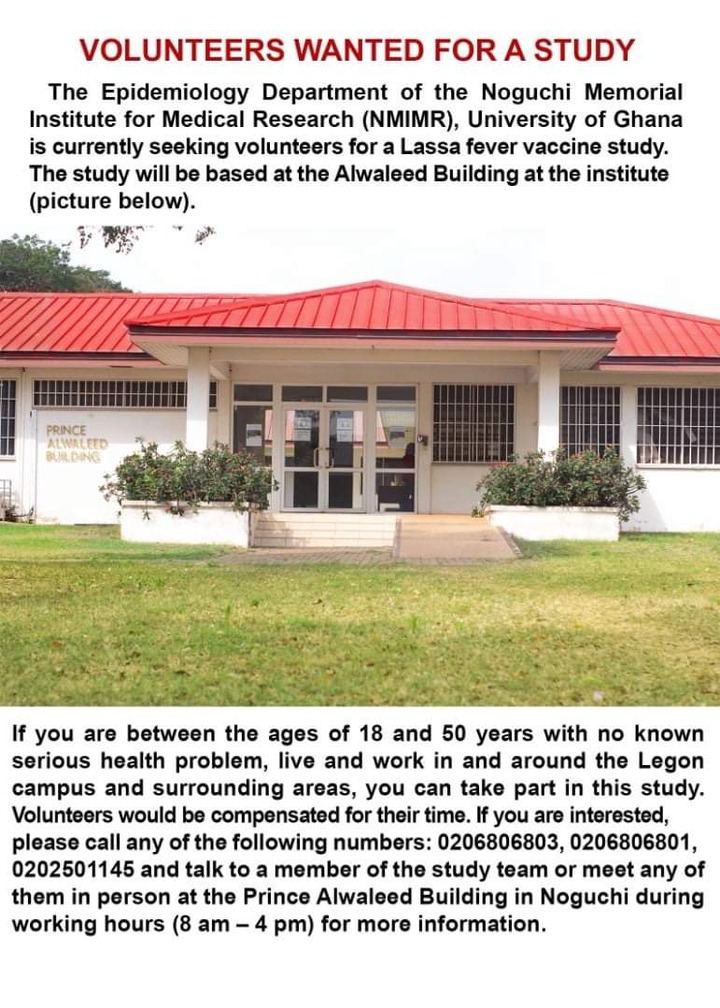 Noguchi Memorial Institute for medical research, the nation's leading medical authority is calling for volunteers to participate in a study. The study is being organised by the Epidemiology Department of the Institute. The study is a clinical trial of Lassa fever vaccine.
Lassa fever is a viral disease caused by the Lassa virus. Rats and mice are the source of the disease to humans. The disease, endemic in West Africa, kills thousands when outbreaks ensue. The disease was first discovered in Nigeria in the 1960s when it killed a missionary nun.
The disease can be very deadly. It a haemorrhagic fever like Ebola but Ebola is generally more deadly.
Participants in the study will help contribute to scientific advancement by helping scientists at Noguchi understand the efficacy of the vaccine. Compensational packages are available for volunteers taking part in the study. This study is needed for the control of Lassa fever vaccine West Africa.
Content created and supplied by: WHONews (via Opera News )