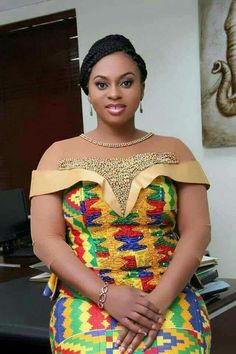 Hon. Sarah Adwoa Sarfo, the Minister Designate for Gender, Children and Social Protection was vetted yesterday and below are some of the interesting things that transpired.
To begin with, the topic of witch camps in our various Ghanaian communities was raised during the vetting. The Panel wanted to find out what the Minister designee's plans were concerning this social menace. On that topic, Hon Adwoa Sarfo stated that from researches done, citing Gambaga witch camp as an example, most of these alleged witches were unwilling to return home even when the government intervened. She therefore plans to rebrand these witch camps into homes for the elderly where Government will appropriately manage these places by provision of food, putting them on LEAP. education among others. She stated emphatically that rebranding these witch camps does not mean she supports the inhumane acts meted out to these women instead the Government will ensure that their Human rights are duly protected. She believes this novel approach will be more collaborative and effective in solving the issue of witch camps.
Another area that was raised by the panel was surrogacy. Surrogacy is a form of Assisted Reproductive Technology that enables another woman to carry the embryo of a couple to term due to health issues the biological mother of the child may have. On this topic, the Minister designee duly recognized the importance of Surrogacy in our Ghanaian society. She also stated that when given the nod, she will work with the appropriate stakeholders in ensuring that every aspect or procedure is done appropriately and legally.
The Panel also asked for her view on the legal framework of the orphanages we have in our society and how she will want to improve on them. Hon Adwoa Sarfo stated that when given the nod she will review the frameworks of these institutions, to tighten loose areas, modernize them and make them more human rights sensitive and not institutions for extortion.
Finally, she stated that she wants to leave a legacy behind. A legacy in which the Almighty God uses her as a tool to impact the lives of many because she believes the Ministry of Gender, Children and Social protection is one that deals with the vulnerable and she hopes she will be able to leave a positive impact in the lives of these people
Hope you found this article helpful!
Content created and supplied by: intelligentwriteups (via Opera News )