Hypoglycaemia is the condition in which the amount of glucose (blood sugar) drops lower than normal. Glugose is the body's main source of energy. Hypoglycaemia is not a separate disease as such, for it may stem from any one of several causes. This condition can happen in people with diabetes whi take medications that increase insulin levels in the body.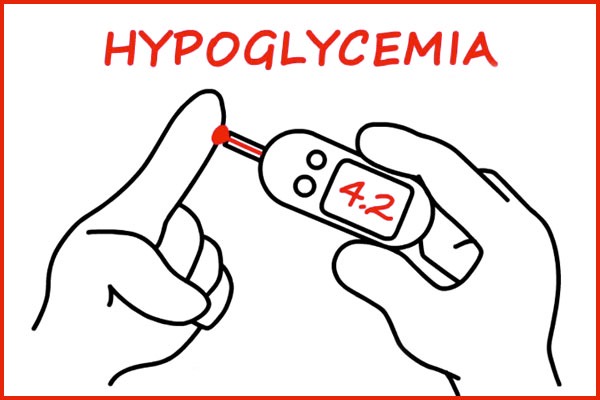 People who takes to much alcohol and goes to bed can also suffer from hypoglycaemia. Alcohol consumption increases insulin production or secretion, which leads to low blood sugar. When the blood sugar levels are low, it deprives the brain from energy since it needs that same energy to function. Low blood sugar can take one to the grave within a twinkle of an eye.
Signs and symptoms
1. Mental confusion
2. Anxiety
3. Profuse sweating
4. Excessive hunger
5. Heart palpitations
6. Fatigue
7. Unresponsiveness
8. Blurred vision
9. Light-headedness
10. Convulsions/seizures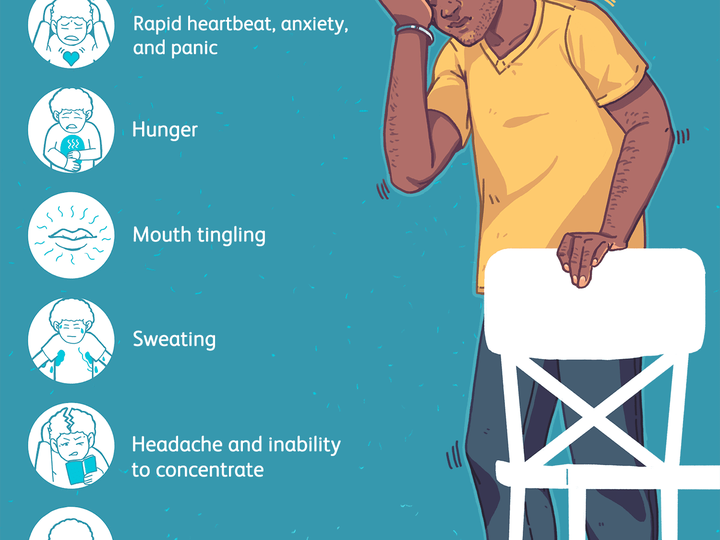 Causes of hypoglycaemia
1. Overdose of insulin. Insulin has the effect of accelerating the body's use of blood sugar. An overdose of insulin therefore reduces the amount of blood sugar available in the blood.
2. Failure to eat the usual amount of food after taking insulin. This happens to people living with diabetes. In a diabetic patient, the amount of insulin must be carefully balanced against the amount of food the patient is expected to eat in order to maintain the level of blood sugar at its normal. When the patient does not eat this necessary amount of food after taking insulin, the effect is comparable to that of an overdose of insulin.
3. Excessive exercise by a person who is not conditioned for overexertion. If the body's sources for replenishing the available supply of blood sugar thus used up are not momentarily adequate, hypoglycaemia will result. A person living with diabetes mellitus can be a victim.
4. Hypoglycaemia may result when there is a tumour of the pancreas in which the insulin producing tissue becomes overactive.
5. Liver diseases can be a cause of hypoglycaemia. This happens in which blood sugar is not stored or released by the liver in a normal manner.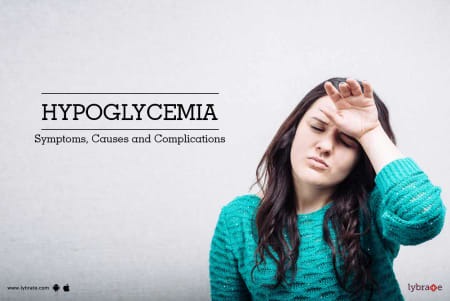 Treatment / Management
Treatment of hypoglycaemia will vary depending on whether the person is in the hospital unresponsive or must be given emergency treatment elsewhere. There must be assessment on whether the person is able to swallow or has already lost consciousness.
In the cases of hospitalization, the patient is given a bolus of intravenous glucose and will be fine and restored. When the person is not at the hospital and can swallow, sweetened drinks like orange juice or other juice that contains sugar to restore the person. After the patient is restored, foods that contains starch can now be given as maintenance.
When the cause of hypoglycaemia is related to disease of the pancreas or liver, after diagnostic studies, doctor will prescribe medications to manage the condition. When it is functional whereby there is no disease of the liver or the pancreas, there might be alteration of diet. A helpful procedure is to adopt diet which is low in carboydrate and high in protein and fat which enables the individual to derive the necessary amount of calories for energy without overstimulating production of insulin.
Constant check-up also plays important role to be able to treat any condition that might be hiding without notice.
Content created and supplied by: Ahomka.News (via Opera News )