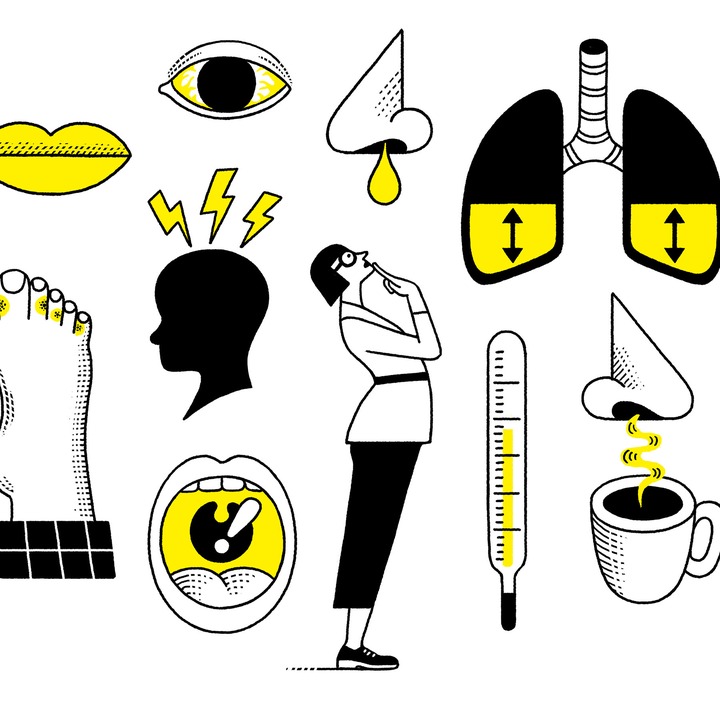 From dizziness, excessive thirst, constant fatigue, skin changes to persistent cough and more, watch till the end to learn about all of them.
Shortness Of Breath
Bloody Or Black Stools
Dizziness
Excessive Snoring
Frequent heartburn
Excessive Thirst
Trouble With Vision
Frequent fatigue
Erectile dysfunction
Swollen or stiff joints
Skin changes
Frequent urination
Persistent Cough
Constipation
Whiles you benefit from reading this article now, wouldn't you like the idea of having tips like this everyday? if your answer is yes, I urge you to please take a moment of your time to click on the follow button at the right top corner of your screen so you don't miss out on daily healthy tips from Healthmatics.
1. Shortness of breath: If you feel short of breath in your day to day routine, it is time; you should not take it lightly anymore. Though, issues and symptoms differ from one body to another.
But certain signs like breathlessness and exertion need to be taken seriously. For instance, if you feel shortness of breath right after a light walk then it could be a sign of coronary ischemia. This is a situation where there is a complete or partial blockage of an artery that carries blood to your heart.
2. Bloody or black stools: Bowel movements usually differ in colour due to the foods that you eat and medications. But you need to pay attention when the stool turns out to be pale, black, or bloody. This problem can be serious and may be a sign of bleeding in the upper digestive tract.
3. Dizziness: Dizziness can cause you to feel light-headed, become unsteady on your feet, or experience the sensation that the room is spinning around you.
It occurs when there is not enough blood reaching the brain. This may result from a sudden drop in blood pressure or dehydration. Dizziness often accompanies health problems like the flu, allergies, or hypoglycemia. It could also indicate a serious health risk like heart disease, stroke, or shock.
4. Excessive snoring: Is your own snoring waking you or your partner up at night? That could be a sign of obstructive sleep apnea syndrome.
This disease can wake the snorer and interrupt their breathing. It may lead to problems like daytime fatigue and greater risk of high blood pressure, irregular heartbeat, heart attack, and stroke.
Share this article with your friends and loved ones. Remember to say thank you down in the comment section.
Content created and supplied by: Healthmatics (via Opera News )