Sultan kosen is a farmer who comes from turkey and currently holds the Guinness world record for the world's tallest man.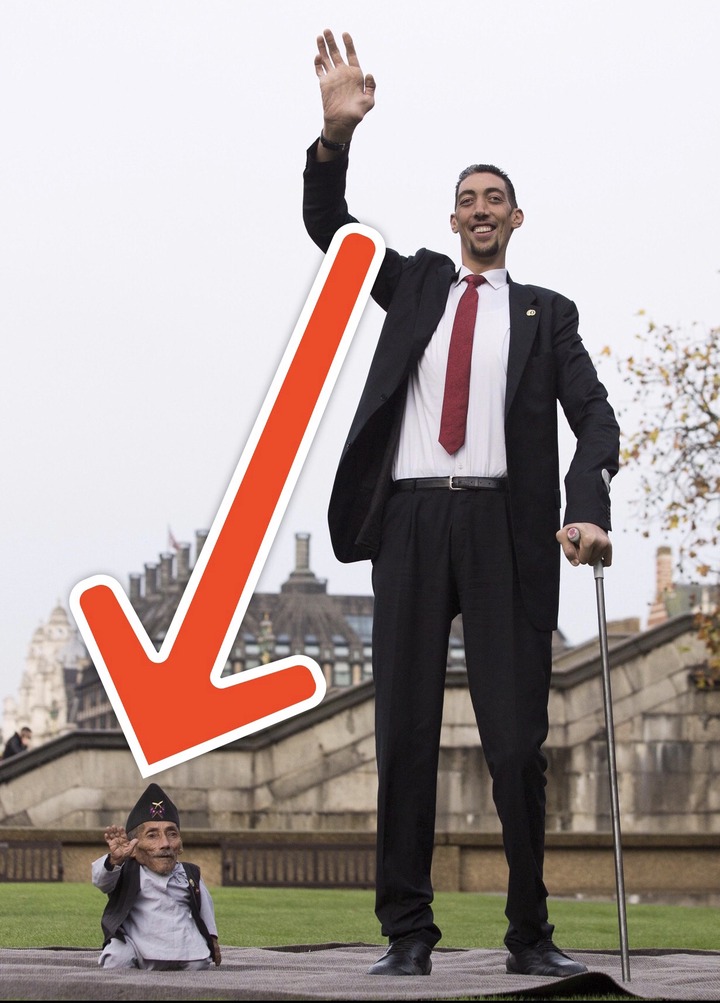 He stands at a height of 251 centimeters which is totally abnormal , his vast growth is due to a condition called acromegaly which is as a result of a tumor in his pituitary gland.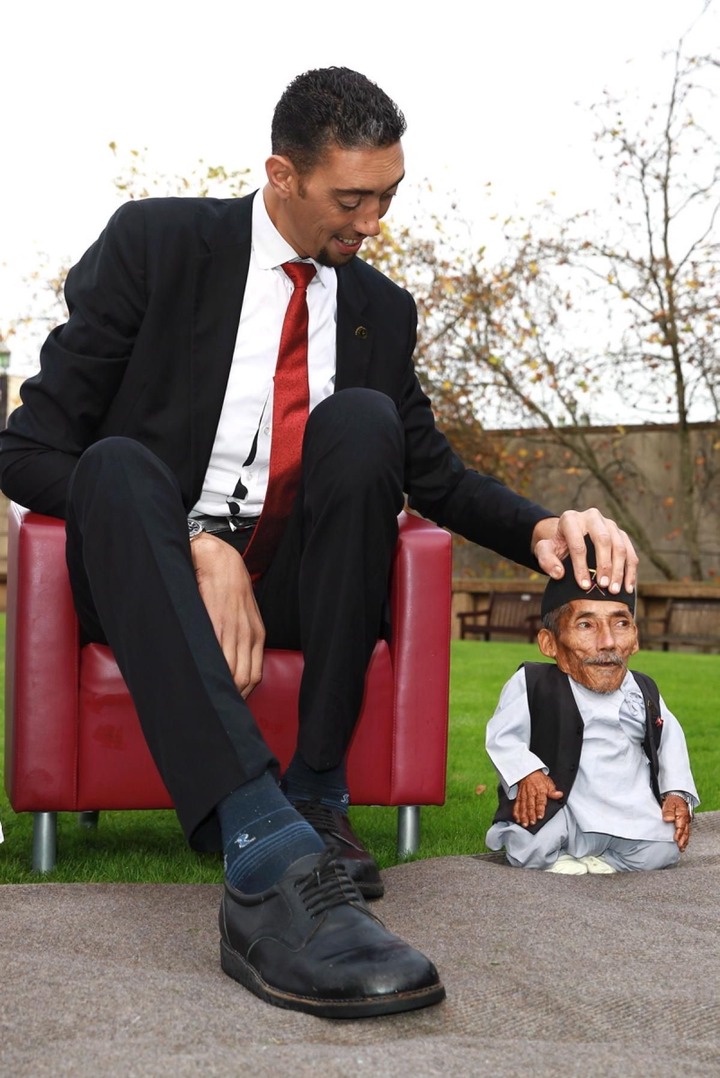 He is currently the 7th tallest man in history and says as a farmer his incredible height is sometimes a blessing in disguise to him as it helps in domestic activities such as harvesting fruits, changing bulbs easily and removing and fixing of curtains.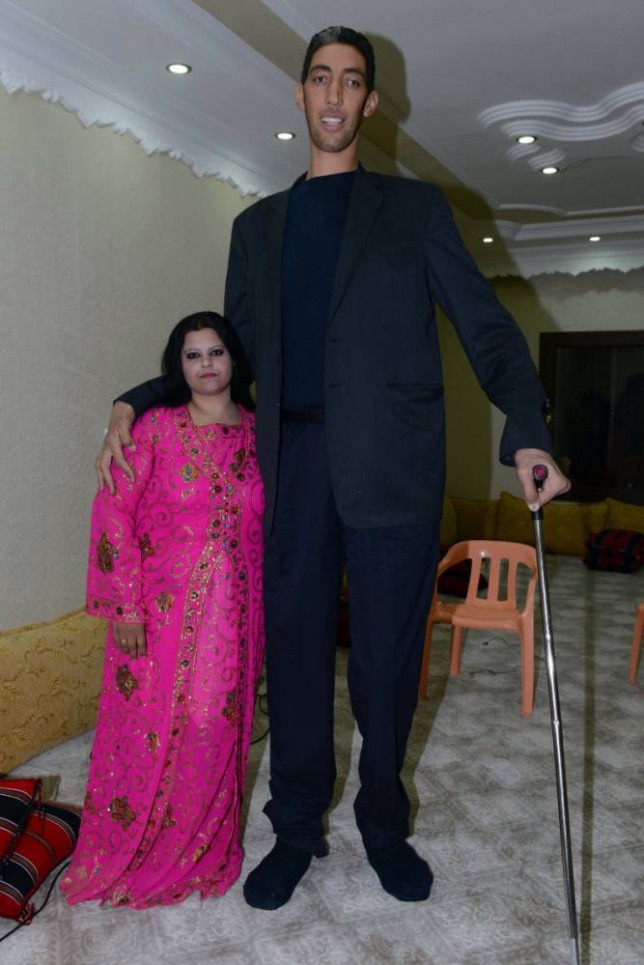 His worry is his inability to find clothes and shoes of his equal size in the shops and markets but has to go to cobblers to take his size before making a fitting one for him.
He mostly finds it difficult to enter average sized cars such as saloon and land cars but has to enter the boots of pickups and trucks or probably just ride a bicycle or motorcycle.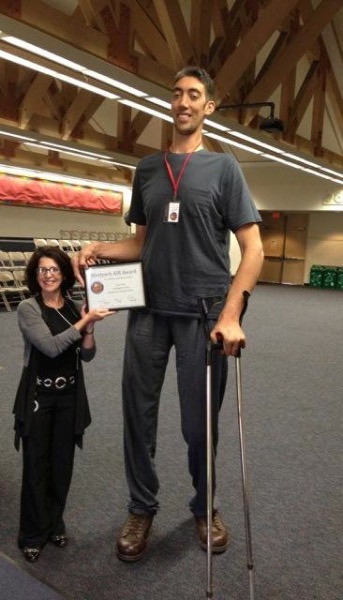 In 2010 he had to undergo a surgery at the university of Virginia medical school to halt cure the tumor and prevent him from growing any further.
Three years later which is 2013 he found his lucky woman and they tied the knot in holy matrimony , he married a an Arabic woman called merve dibo who did not understand Turkish but was learning.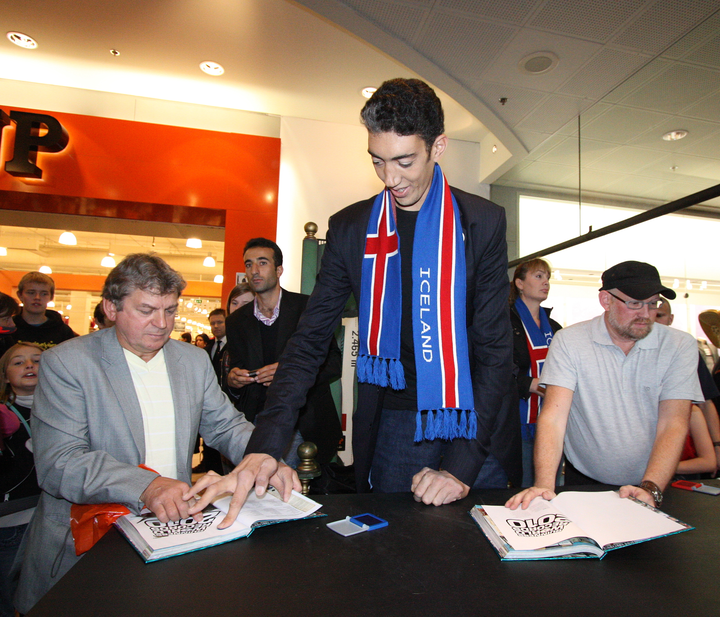 The only barrier between them is the language but kolsen says there are no problems whatsoever in his marriage as his wife absolutely admired his incredible height.
What do you think about his height is it a blessing or not , let us know your thoughts in the comment box below and please share this article to your friends and family thanks for reading.
Content created and supplied by: Informative-news (via Opera News )