Groundnuts also known as peanuts are energy dense foods that provide the body with numerous health benefits.
Groundnuts contains vitamin E, magnesium, foliate, copper and arginine. Studies reveal that peanuts can even be useful to reduce the risk of cardiovascular disease. In addition, the skins have an ample amount of natural antioxidants and high content of dietary fiber. This is with reference to the different types, be it light-roasted or dark-roasted.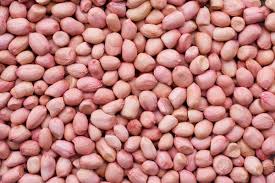 This article takes a close look at some of the benefits and people that should avoid eating groundnuts.
Some of the potential health benefits of eating groundnuts are as follows:
Groundnuts are immensely rich in potassium, calcium, phosphorus and B vitamins which offers you with a host of health benefits. Groundnuts are a great blend of healthy fats, protein and fibre that curbs your appetite, lowers the risk of heart disease and regulates blood glucose levels.
These are some health benefits we get from groundnuts.
#Boast memory.
#Boast hair growth.
#promotes fertility.
#Helps prevent gallstones.
Please before you proceed further to details please do well to hit on the follow button so that you don't miss any of my daily health tips.
Aside all this numerous health benefits we get from eating groundnuts this potential group of people should avoid eating groundnuts or should avoid eating too much of them.
#people who want to lose weight:
Groundnuts are rich in calorie and fat. Eating 100 grams of fried peanuts means adding 581 kcal of heat to your body, which is equivalent to that contained in 300 grams of steamed bread. As a result, people who want to lose weight should stay away from peanuts.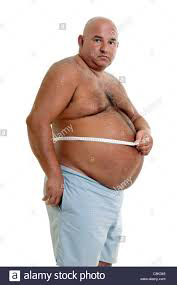 #patients with hyperlipoproteinemia:
Irrational diet is one of the important leading causes of hyperlipoproteinemia. As a result, so the principle of diet therapy for the hyperlipoproteinemia patients is to reduce the intake of calories, saturated fatty acids and cholesterol. Groundnuts is a kind of high-fat and high-calorie food, which will aggravate the disease if eating too much, leading to the occurrence of coronary heart disease and other cardiovascular diseases.
patient who suffer from gout:
Gout is a disease caused by the disorder of purine metabolism. All the grout patients will suffer from hyperuricemia. Because the high-fat diet will reduce the secretion of uric acid and aggravate the disease, so the gout patients should not eat peanuts.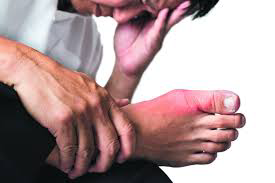 #patients who have taken the cholecystectomy:
Bile is very important for the digestion and absorption of fat in the body. After having meal, the gall bladder will secrete the bile into the duodenum to facilitate digestion and absorption. High-protein and high-fat foods will cause strong stimulation on the gall bladder, which will promote the secretion of bile. While for the patients who have taken the cholecystectomy, the bile can not be stored in their body, so it will certainly affect the digestion of the fat contained in peanuts and other oil crops.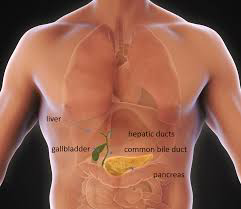 Note that all pictures used were for illustrative purposes.
As we have shared with you, Kindly Share it with others too. Follow us for more.
Covid is real stay safe ,mask up.
DON'T FORGET TO FOLLOW, LIKE, & SHARE
Please Don't Forget To Share and follow
Content created and supplied by: Kikam (via Opera News )