Kindly follow this page for more educative and informative contents.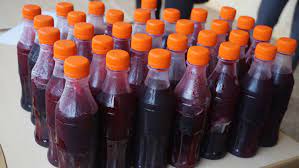 Image 1: Freshly made Sobolo in bottles.
Do you like taking Sobolo? Do you have any idea of its effect on your body? The purpose of this article is to walk you through the health benefits of drinking Sobolo.
Sobolo is one of the most widely used drink in Ghana and West Africa at large. Most people take this drink for a number of purposes. While some do for medicinal purposes, others consider it as a normal drink needed to quench thirst.
It is a highly recognized drink not only in Ghana but also in other countries in Africa such as Burkina Faso, Nigeria and Ivory Coast, and the Caribbean. The only difference is that each country has a special name for it. It is known generally as Roselle juice but the Burkinabes, Senegalese and Ivorians call it Bissap. Ghanaians and Nigerians call it Sobolo. The Caribbeans call it Sorrel and Agua de Jamaica is the name given to it by the Mexicans.
Sobolo is a drink made out of the flowers of the Roselle plant, a plant from the Hibiscus family. It can be served hot, warm or cold. When it is served hot, it can be referred to as Hibiscus tea. Usually, in Ghana, Nigeria and Senegal, roselle juice is served cold while in Egypt, it is drunk warm.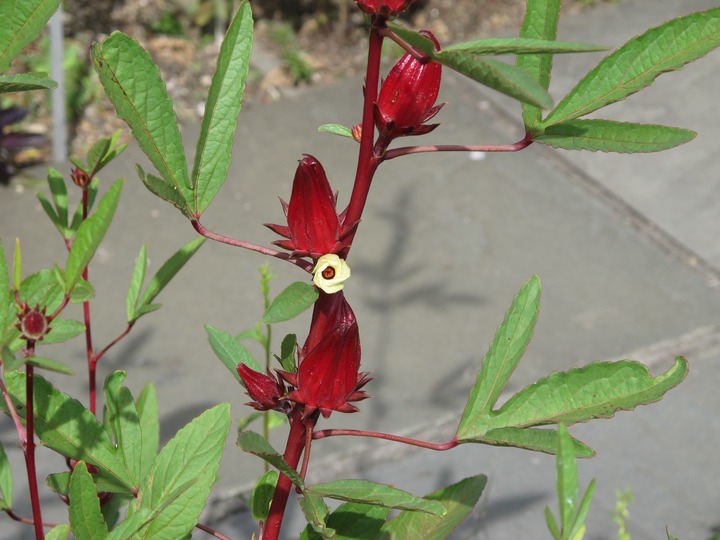 Image 2: Roselle plant
Besides the roselle flower being the main ingredient of the popular drink, other good ingredients can be added and it is based on the preferences of the individual. Water, Sugar, Ginger, Pineapple juice, vanilla, orange essence are some of the few addictives of Sobolo. A greater number of people drink Sobolo but are devoid of the effect it has on the body.
If you belong to this group, then, be rest assured that you'll discover the health benefit of the drink right in this write-up. However, it is worth noting that despite the health benefits, when taken too much can also be detrimental to the body system. This is because too much of everything is bad.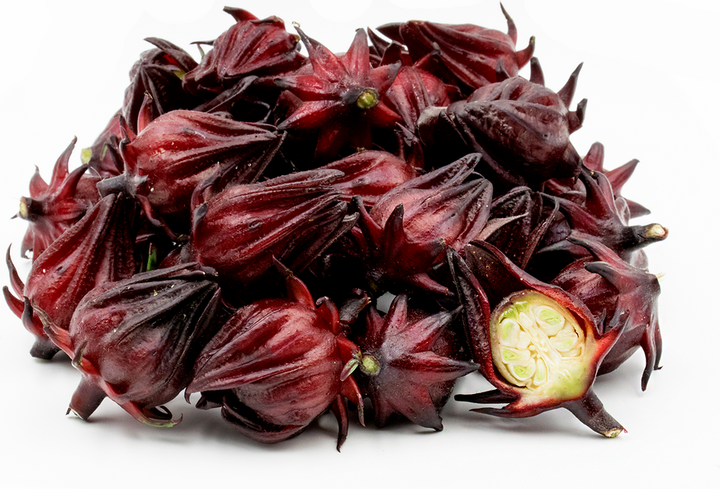 Image 3: Roselle flower
Roselle juice, popularly known as Sobolo has some good benefits. Once taken, studies have shown that it acts as diuretics. Diuretics are medications designed to increase the amount of water and salt expelled from the body as urine. Sobolo serving as diuretics helps to regulate the fluid content in one's body. That is to say, it takes excess fluid that isn't needed by the body out through urine. This brings about fluid balance, hence regulating one's blood pressure. This means that Sobolo is good for people with hypertension because it reduces high blood pressure.
Another nutritious benefit of Sobolo worth mentioning is that it has high levels of Vitamin C. Vitamin C, also known as Ascorbic acid, is necessary for the growth, development and repair of all body tissues. It's involved in many body functions, including the formation of collagen, absorption of iron, the proper functioning of the immune system, wound healing, and the maintenance of cartilage, bones, and teeth.
Other studies have also revealed that drinking Sobolo fights against fever and nausea and helps in digestion, eventually easing stomach upset.
Do you have any question? Let me know in the comment section below and I will answer within the shortest possible time.
Kindly share and like this article. Also, to have more educative and informative contents on this page, "FOLLOW" me by clicking on the follow button at the top right corner of this page.
Written by: Agyemang Seth Darko (A certified Nurse)
Content created and supplied by: DAS_TV (via Opera News )