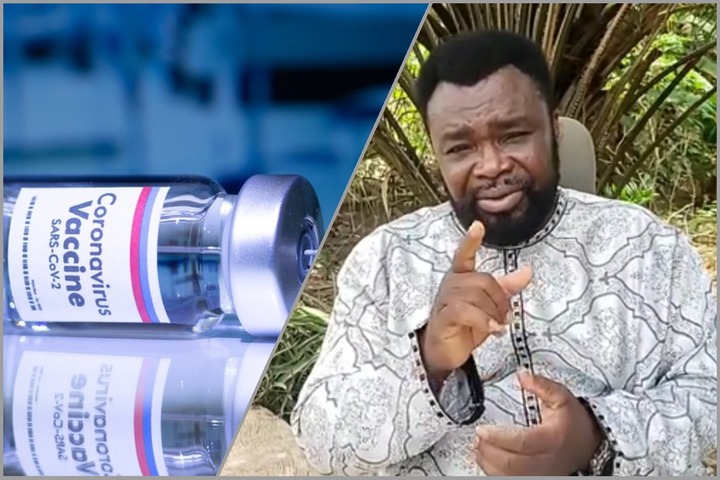 Ghanaians and the world at large is being urged to be hopeful of transitioning out of the COVID-19 pandemic soon. A popular Ghanaian prophet and founder of Bread of Life Ministries, Prophet Joshua Adjei has disclosed that humankind would be redeemed from the 'shackles' of the pandemic with some rain showers that had already started across the globe.
According to the prophet, God is using these rains which rarely falls in the month of February to cleanse mankind of its illness and other troubles. He mentioned that a prophecy he received days ago about the rains which started over the week, is an elixir to every problem that had visited the world over the past years.
Prophet Joshua Adjei clarified that the lives that had been lost had saddened the creator and wish not to see his children suffer any more. He mentioned that there is going to be a steep decline in our case count and it will continue tillt he disease is gradually extinct from the system.
"Don't be afraid. The virus will leave us. We are going to see the rate of infection drop and it will drop further. The rain is going to redeem us from this pandemic. He is not going to destroy anyone with this. Its going to rain everywhere in the world, and mind you, this is not a season for rains but it will rain. He is going to cleanse us all from our sins and troubles."
He urged everyone who beleives in this prophecy to fetch some of the rains and follow a particular Prophetic direction, to solve any problem they've encountered.
"If you believe that this is right and a direction of God act upon it. Many are asking about what they have to do with the rain water. I tell you fetch some of the rain drops. Do whatever you can to fetch some don't let it go waste."
Prophet Joshua Adjei stressed that this rains is mystical and has unrestricted blessing in it.
"Years ago, it rained dark water and we thought it was a joke but that was disaster in waiting. It rained around East Legon.
"This rain is being used by God to cleanse us…to cleanse the world of some things. So, whatever that is troubling mankind will be destroyed. Many will be redeemed."
Content created and supplied by: Tinch (via Opera News )