Childbirth or delivery comes with so much complications which is very disturbing. So one is considered blessed when delivers safely without any complication thereafter. Rectovaginal fistula is a very disturbing condition which usually or mostly occurs in the process of childbirth.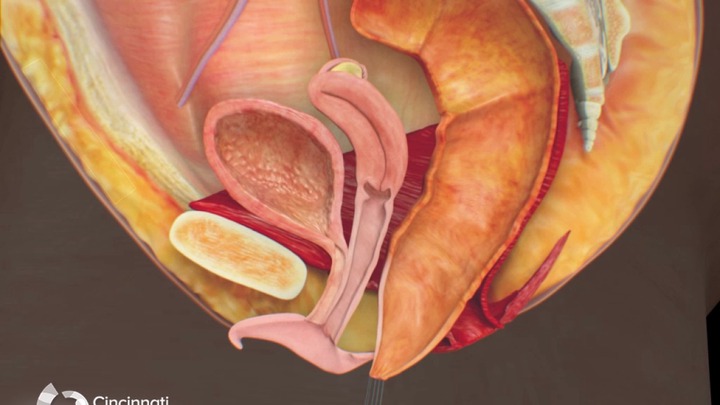 Rectovaginal fistula is a medical condition where there is a hole or abnormal connection between the rectum and the vagina. It can also be defined as an abnormal connection between the lower portion of the large intestine, the rectum and the vagina.
Bowel content can leak through the fistula and can allow gas and stools to pass through the vagina. People who get this condition can also develop fecal incontinence whereby they are unable to control bowel movements, causing stool or feces to leak unexpectedly from the rectum.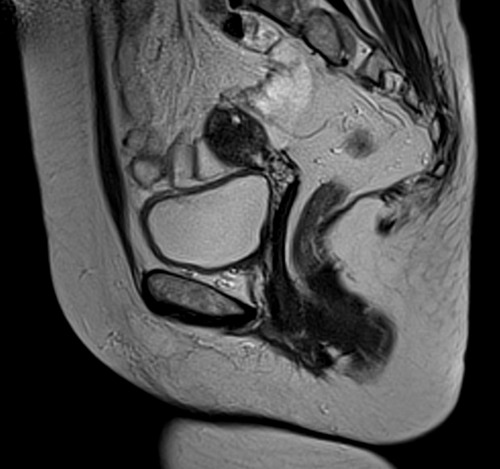 MRI showing rectovaginal fistula
There are many factors that cause rectovaginal fistula but most of them occur during childbirth or delivery. During labour, the mother exert pressure or pushes for the child to come out. In an attempt of doing that, the force which is used can in turn tear the junction between the vagina and the anus.
It is very disturbing because when it happens, when urine or feces is coming, it just comes without her knowledge. When such is detected after delivery, surgery is done to correct the defect. So doctor schedule immediate surgery to correct it for further infections.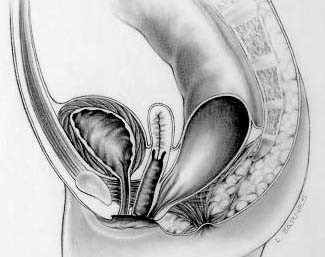 Infections can occur because the fecal matter can enter the vagina due to the tear between the vagina and the rectum. The doctor will again prescribe antibiotics as a prophylaxis and treatment for infections and wound healing or better still prepare for emergency surgery. Thank you.
Content created and supplied by: Ahomka.News (via Opera News )