The largest swimming pool in the world was officially known to the public in 2006. it's surprisingly cost about 2 billion dollars to build based on the report and research made.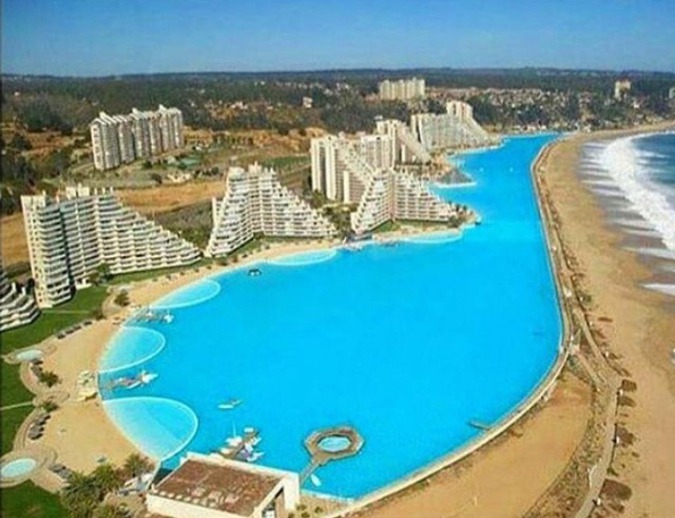 The largest bull ever found in the world is located at the Alfonso del Mar resort in Algarrobo, Chile.Citizens really make good use of the pool during occasions, and also host Olympic swimming games.
The pool size about 16 football fields, which is really a massive one of cause. In some places it 155 feet deep that's almost a dozen stories.The pool is 1,013 m (3,323 ft) long,covering 8 ha (20 acres),containing some 250 million litres (66 million US gallons) of seawater, with a maximum depth of 3.5 m (11.5 ft).The water is pumped from the adjacent Pacific Ocean, then filtered and treated. Access to the pool is limited to resort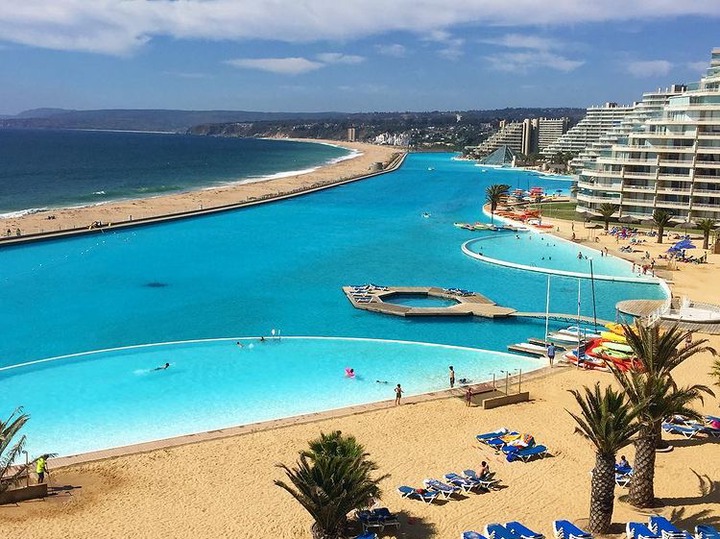 The best and shocking part is that no one can probably swim across the pool unless with a boat.
Content created and supplied by: TRENDS_LIVE (via Opera News )