For the pass ten days I have come your way with the medicinal value of three different plants common to us, these are Leek commonly referred to as onion leave in our Ghanaian market, cucumber and most recently the medicinal uses of pineapple.
Follow me on this channel to learn more on the medicinal uses of plant around us.
Today am bringing you the medical uses of the silk cotton tree. This plant can be found throughout the the country but predominantly around northern Ghana
The Silk Cotton Tree is often referred to as the 'silent doctor' for the host of medicinal benefits that it offers. Each part of the tree, including the bark, flowers and leaves have therapeutic uses. A herbal composition made from the bark of the tree, for example, is administered for the treatment of sexual and gastrointestinal disorders.
Glycosides and tannins have been found in the root and stem of the Silk Cotton Tree, which gives the tree its pharmacological benefits.
Key therapeutic benefits:
As an aphrodisiac, the extracts of the Silk Cotton Tree are beneficial in the treatment of male sexual disorders.
It also has hemostatic properties and is administered during menorrhagia.
Silk Cotton Tree extracts are also helpful in the treatment of gastrointestinal disorders like dysentery and diarrhea.
Other medicinal uses are,
1. Anti-inflammatory properties
2. Healing wounds
3. Improving complexion
4. For bleeding piles and diarrhoea
5. Inflammation of the mouth, excessive secretion of bile.
HOW TO USE
* The crushed bark is applied over swellings.
* The crushed red flowers is applied over wound for fast healing.
* The crushed prickles, mixed with milk is applied over the body to improve complexion and remove blemishes.
* The decoction of the bark and flowers is use in the treatment of bleeding piles and diarrhoea.
* A portion of the fruit (small) is boiled and use as a gargle to control cough.
* The decoction of the gum is useful in the treatment of inflammation of the mouth, excessive secretion of bile and diseases of the blood.
PARTS USE
The Bark, Flowers, Gum and it's Prickles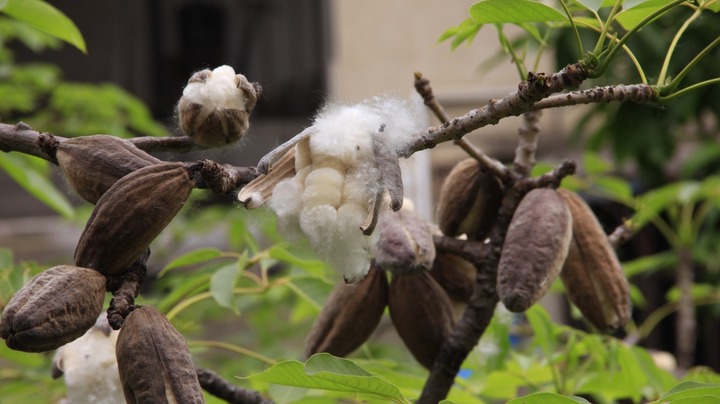 Content created and supplied by: Amanka (via Opera News )