Sports injuries can happen during regular exercise or while playing a sport. They're especially common in children and younger adults. It could be knee injuries which are one of the most common sports injuries you can sustain, Sprains and Strains, Dislocated Joints, Acute and Stress Fractures. Below are some of the things you need to use on the wound.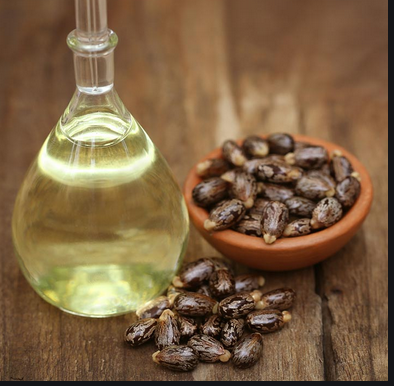 This powerful oil can help alleviate pain and help heal injuries. It even helps to reduce pain. Warm a teaspoon of castor oil and massage your swollen area. Cover with a small piece of cloth to avoid staining of the clothes you are wearing. Castor oil is also known for treating arthritis, its anti-inflammatory properties make it an ideal massage oil for relieving joint pain, nerve inflammation and sore muscles. Massaging the joint with castor oil and placing a hot water bag helps in pain relief.
2) Petroleum jelly.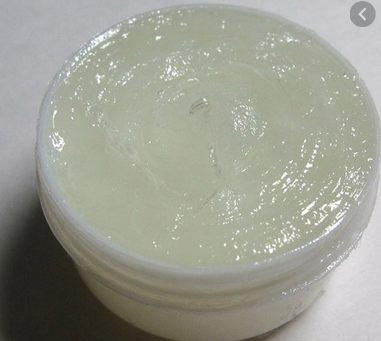 Petroleum Jelly protects dry skin and reduces skin irritation on cuts, scrapes and burns. The perfect lubricant and moisturizer for endurance athletes. Use petroleum jelly to stop bleeding if the skin is wiped dry before applying and the bleeding is minimal or has stopped. Cover with gauze pads and pre-wrap, then secure with tape. To allow more movement, a stretchy tape rather than white athletic tape can be useful for knees and elbows.
3) Turmeric.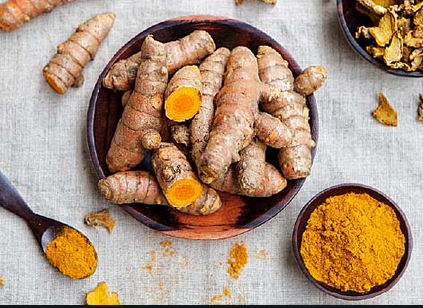 Turmeric has anti-inflammatory properties and has been in use for a very long time to heal all kinds of injuries. It decreases the swelling and gives relief from muscle pain. All you need to do is put 1/2 teaspoon of turmeric powder in a glass of hot milk and drink it twice a day.
4) Ice.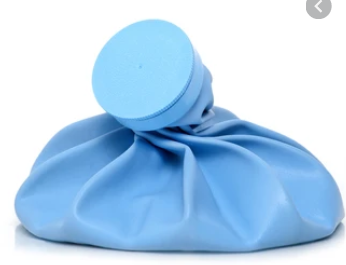 Put Ice on the injured area for 20 to 30 minutes between four and eight times a day to reduce bleeding, swelling, pain and muscle spasms. Compression – Apply compression to the injured area in the initial 48 hours after injury to prevent excessive swelling. Elevation – Elevate the injured limb to reduce swelling.
5) Ginger.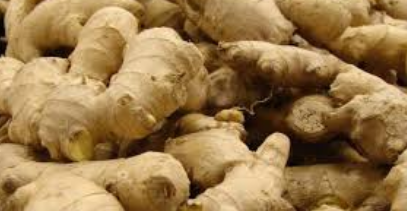 Even ginger has strong anti-inflammatory properties. It can speed up the healing process. You can either include ginger in your diet or can have ginger tea. You can also try a ginger bath which may help your body rid itself of toxins; may help with muscle aches and pains. Mix 1/3 cup of Epsom salt, 1/3 cup of sea salt, and 3 tablespoons of ground ginger. You can also add 1/3 cup of baking soda, if you choose. Pour the mixture into a warm running bath.
6) Mustard Oil.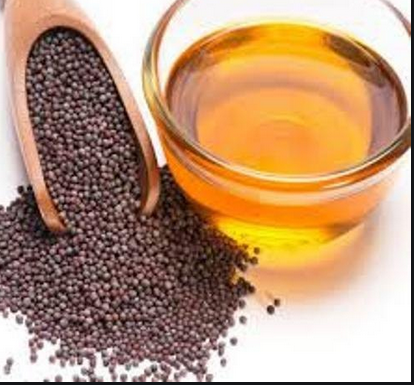 Mustard oil is great to treat muscle pain. Put some warm mustard oil on the painful area and massage it properly for fifteen minutes. The oil will alleviate pain and swelling. Arthritis patients also experience relief and comfort after a massage with mustard oil, thanks to the presence of Omega-3 fatty acids that help to ease stiffness and pain caused due to arthritis.
Content created and supplied by: Bigils.com (via Opera News )