Spleen is an organ of the lymphatic system located in the upper left part of the abdomen under the diaphragm and to the left of the stomach, the muscular partition between the abdomen and the chest. In humans it is about the size of a fist and is well supplied with blood. The spleen varies in size and shape between people, but it's commonly purple and about 4 inches long. Because the spleen is protected by the rib cage, you can't easily feel it unless it's abnormally enlarged.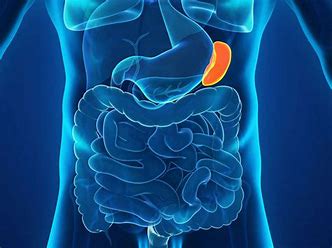 Functions of the spleen include the following:
1. It recycles old red blood cells.
2. It filters blood.
3. It stores white blood cells.
4. It stores platelets.
5. It helps fight bacteria responsible for meningitis and pneumonia.
Despite the numerous vital functions performed by the human spleen, it could still be enlarged. An enlarged spleen (splenomegaly) is not always a sign of a problem. When a spleen becomes enlarged, though, it often means it has been doing its job but has become overactive. For example, sometimes the spleen is overactive in removing and destroying blood cells. It can happen for many reasons, including problems with too many platelets and other disorders of the blood. Causes of enlarged spleen are as follows:
1. Infections (bacteria,parasitic and viral)
2. Liver diseases which include liver cirrhosis.
3. Blood diseases.
4. Cancers like leukemia and lymphoma.
5. Trauma such as injury during contact sports.
6. Inflammatory diseases (rheumatoid arthritis and lupus)
7. A cyst ( non-cancerous fluid-filled sac)
8. Glycogen storage diseases.
Symptoms of an enlarged spleen is rare, hence, most people don't know they have an enlarged spleen. They usually find out about it during a physical examination by a qualified physician. These are the most common symptoms of an enlarged spleen:
1. Feeling discomfort,fullness or pain on the upper left side of the abdomen. This pain may spread to your left shoulder.
2. Inability to eat a large meal.
3. Pain that is severe or gets worse when taking a deep breath.
5. Fatigue.
6. Weight loss.
7. Jaundice.
8. Anaemia.
9. Frequent infections.
10. Easy bleeding.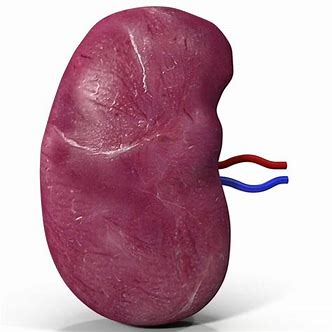 In order to diagnose an enlarged, painful spleen, your doctor will ask you questions and do a physical examination. This involves palpating (examining by touch) your spleen. You will also likely need diagnostic tests to confirm the cause of the swollen spleen. These may include blood tests, an ultrasound or computerized tomography (CT) scan. In some cases, other tests may be needed.
Left untreated, an enlarged spleen can lead to serious complications. In most cases, treatment of the underlying cause of the enlarged spleen can prevent removal of the spleen. In some cases, the spleen will need to be removed surgically (splenectomy). Treatments for an enlarged spleen include:
1. Limiting any activities that could rupture the spleen such as contact sports. A ruptured spleen can cause lots of blood loss and be life threatening.
2. Surgical removal of the spleen. If your spleen is removed, you cannot effectively clear certain bacteria from your body and will be more vulnerable to certain infections. So vaccines and other medications may be needed to prevent infection.
If you found this article helpful, please like it, share it for others to benefit and follow my page to get more helpful articles in future.
Content created and supplied by: Owans1 (via Opera News )