Mental retardation is deficit in general intellectual functioning and adaptive functioning. When someone is mentally retarded, the person finds it difficult to adapt things and they have low intellect too. General intellectual functioning is measured by an individual's performance on intelligence quotient (IQ) tests. Adaptive functioning refers to the person's to adapt to the requirements of daily living and the expectations of his or her age and cultural group.
So you will see that, someone will find it difficult to do something which looking at his or her age, he or she should have done it with ease. The criteria for mental retardation is IQ of 70 or below, with deficits or impairments in communication, self-care, home living, social/interpersonal skills, use of community resources, self direction, functional academic skills, work, leisure and safety.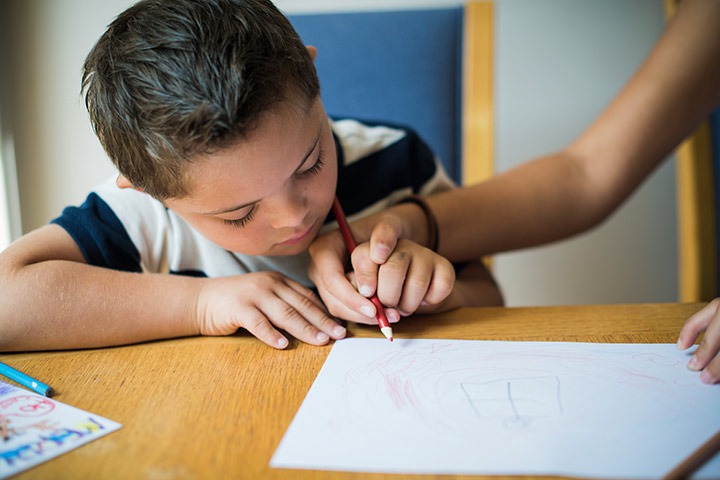 Causes of Mental Retardation
Mental retardation may be due to genetic or environmental factors.
Genetic factors are when some abnormal genes are responsible for a particular physical or mental abnormality may pass directly from parent to the offspring who will be affected by the disorder. Some of the genetic disorders include:
1. Tay Sach's Disease - a metabolic disorder whereby fatty substances are accumulated in the brain and other tissues to bring which leads to mental arrest to the individual.
2. Phenylketonuria - a disorder where there is inability to convert phenylalanine. Phenylalanine is one of the amino acids which is found in many foods and used by the body to produce proteins and other molecules.
3. Galactosaemia - inability to convert galactose into glucose.
4. Down syndrome - is a genetic disorder caused when there is abnormal cell division of the chromosome. The chromosomes divide into 47 instead of 46.
5. Turner syndrome - it another genetic disorder which results from missing or incomplete sex chromosome.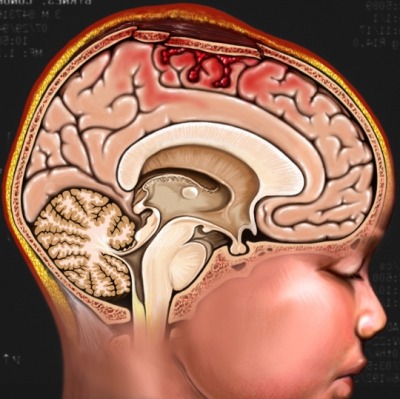 Environment Factors
1. Malnutrition is pregnant women.
2. Infections such as Rubella during pregnancy.
3. Threatened abortion
4. Exposure of pregnancy to frequent radiation e.g. x-ray
5. Drugs or chemicals taken during pregnancy e.g. alcohol
6. Blood group incompatibility
7. Mother taking poisons like lead
During Childbirth
1. Improper forceps delivery
2. Difficult or prolonged labour. This can cause brain damage directly because of oxygen deprivation.
3. Placenta previa or premature separation of placenta
4. Pre-mature delivery
During childhood or infancy
1. Malnutrition
2. Tumour or bleeding in the brain
3. Injuries to the brain
4. Ingestion of lead poison
5. Defective development of thyroid gland
6. Infection of the central nervous system e.g. meningitis, encephalitis, congenital Syphilis, brain abscess.
When to know someone has Mental Retardation
1. The physical outlook of the child or patient.
2. Mental development, school and occupational performance.
3. Formal intellectual testing based on intelligence quotient (IQ). IQ is measured by mental age divided by the chronological age multiply by 100. This means that, you will give the age a test to do. What he or she will score will be divided by his or her age and multiplied by 100. What you will get will determine the IQ of the child.
The degree or severity of mental retardation is determined by the person's IQ. There is mild, moderate, severe and profound.
Characteristics / Features of Mental Retardation
1. Depressed bridge of the nose
2. Excessive short or long neck
3. Plenty teeth in the mouth
4. Runny nose and mouth
5. Large tongue that cannot produce sensible sound /speech
6. Excessively big or small ear
7. Extra fingers or toes (digits)
8. Webbed fingers
9. Extremely big or small head
10. Pot belly
11. Absence of patterns in the palms and soles
12. Slanted eyes with extra skin folds at each inner angles.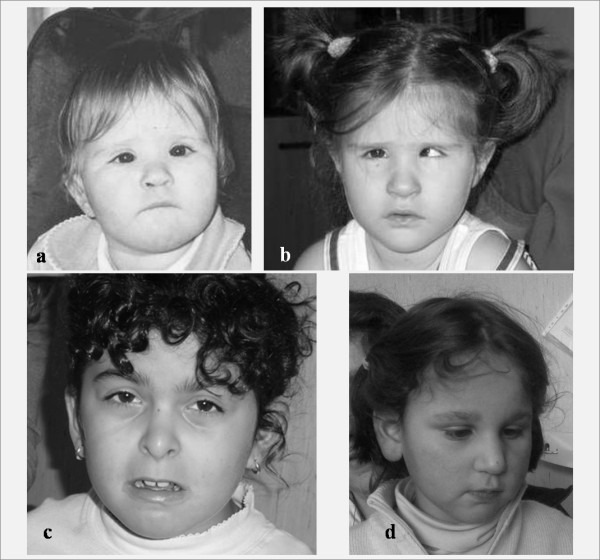 Management
1. The child must be taken care of in a mentally handicapped home.
2. All psychiatric or mental health specialist must come together in the care of the child.
3. Assist personal hygiene
4. Training to acquire skills by occupational therapist
5. Assist patient to feed
6. Protect patient from injury
Prevention
1. Genetic counselling before marriage
2. Avoid teenage and late pregnancy
3 . Effective family planning methods
4. Avoid induce abortion
5. Nutritious diets during pregnancy
6. Immunization of pregnant women and children against infectious diseases
7. Prevention against sexually transmitted diseases
Content created and supplied by: Ahomka.News (via Opera News )