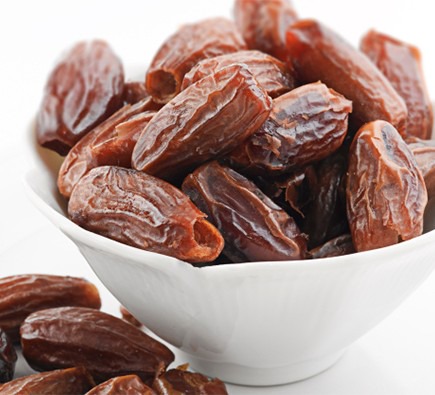 What happens when you soak dates in water?
For ages, dried dates have been linked to incredible healthful benefits. Eating dried dates is the most preferred way for many people and has also been since time memorial. 
However, soaking dried dates in water especially hot water for about 10 - 15 minutes is taught to double or triple the benefits that dried edible dates provides.
Before we talk of the benefits and even why you should soak dried dates, let us first look at the best way to soak dates.
Soaking Dates
Dates can be soaked in lukewarm water but the best and fast method is using hot water.
Having gotten your dried dates, you may want to put as many as you want into a container containing hot water and cover with a lid.
Leave it for about 10 - 15 minutes and then, pour away the water. That's it, you have your soaked dates ready. Now, let us look at what happens when after soaking dates.
What Happens When You Soak Dates For 10 Minutes
Dried dates are hard and somehow difficult to eat especially for people with sensitive teeth. Soaking it makes it:
1. Regains the lost moisture 
2. Makes it soft and easily edible for all kinds of teeth
3. Makes it much easy to blend
4. Makes it easy to add to diets
Some Incredible Benefits of Dates
Whether dried or soaked, dates offer so many health benefits. They are nutritious, delicious, and beneficious as well. Eating 2 - 4 dates a day provides the following benefits.
1. Prevents constipation
Dates are very nutritious as we said earlier. They are rich in fiber - a mineral which helps bowel management and thereby reducing or preventing constipation altogether.
2. Dates fights cancers
Dates are an antioxidants powerhouse. They contain flavonoids, carotenoids and others which fights free radicals, hence reducing the risk of:
- Cancer
- Diabetes
- Alzheimer
3. Improve bone health
Calcium, phosphorus and a few other minerals responsible for strong bones are readily available in dates. Hence, the potential for improved bone health is assured.
4.They are versatile
Dates can be eaten, paired or added to a variety of meals. They can substitute sugar in many diets and are very easy to add.
CAUTION
Remember dates are natural sweeteners, delicious and easy to add to diets, as such there is a high risk of over consuming it at a sitting. 
We are therefore reminding you not to forget the potential side effect of overeating dates.
Have you eaten soaked dates before? Share your experience with us.
Please SHARE and FOLlOW us for more.
Content created and supplied by: Esiama (via Opera News )