What is appendicitis? Appendicitis is an inflamed appendix. This health condition is more common in males and people who are from 10 to 30 years old. Inflammation of the appendix (a finger-shaped pouch present at the lower right side of the abdomen) if left untreated, can cause your appendix to burst. This can cause bacteria to spill into your abdominal cavity which can be serious and sometimes fatal. Appendicitis pain may start off as mild cramping. It often becomes more steady and severe over time. It may start in your upper abdomen or bellybutton area, before moving to the lower right quadrant of your abdomen.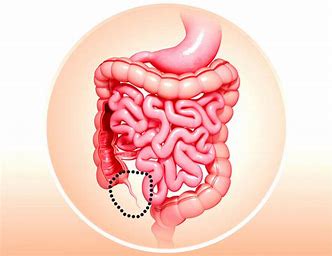 What causes appendicitis? In most cases, the exact cause of appendicitis is unknown. Experts believe it develops when part of the appendix becomes obstructed or blocked. Many things can potentially block your appendix. Some of these things include traumatic injury, a buildup of hardened stool, tumors, intestinal worms and enlarged lymphoid follicles. When your appendix becomes blocked, bacteria can multiply inside it. This can lead to the formation of pus and swelling which can cause painful pressure in your abdomen.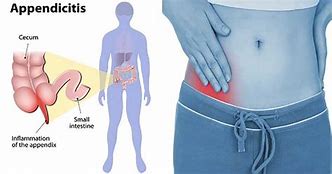 What are the symptoms of appendicitis? Symptoms of appendicitis may take 4 to 48 hours to develop. You can know for sure you have appendicitis if you experience two or more of these symptoms simultaneously:
1. Nausea
2. Diarrhea
3. Loss of appetite
4. Fever of 99-102 degrees
5. Vomiting soon after belly pain begins
6. Indigestion
7. Abdominal swelling
8. Constipation
9. Inability to pass gas
10. Pain in the lower right side of the abdomen or around the belly button (navel). This is usually the first sign of appendicitis
11. Swollen belly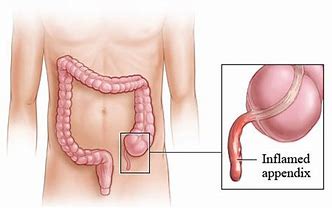 What are the treatment options for appendicitis? Depending on your condition, your doctor's recommended treatment plan for appendicitis may include one or more of the following: antibiotics, liquid diet, IV fluids, surgery to remove your appendix, pain relievers and needle drainage or surgery to drain an abscess. In rare cases, appendicitis may get better without surgery but in most cases, you will need surgery (appendectomy) to remove your appendix.
How can one prevent appendicitis? There is no sure way to prevent appendicitis but you might be able to lower your risk of developing it by eating a fiber-rich diet. Although more research is needed on the potential role of diet, appendicitis is less common in countries where people eat foods that are high in fiber. Foods that are high in fiber include: vegetables, lentils, brown rice, beans, fruits, split peas, oatmeals and whole wheats.
Have you ever had appendicitis? If yes, what were your symptoms and treatment? Do you have other questions to ask me on appendicitis? Feel free to drop your comments and let's get interactive. If you found this article helpful, please share,like and follow my page to get more helpful articles in future.
Content created and supplied by: Owans1 (via Opera News )