St. Margaret Clitherow was Pressed To Death
St. Margaret was born in Middleton, England in 1555 from protestant parents. In 1571, she married a grazier and butcher named John Clitherow to whom she bore two children. 
A few years later, St. Margaret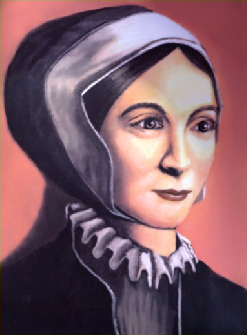 St.Margaret Clitherow
joined the Catholic Church,she was converted by the wife of Dr. Thomas Vavasour, a prominent Catholic in York. However, her husband was not only a fresh meat supplier, but he was also responsible for reporting Catholic worshippers to the authorities who were in line with the Elizabethan Settlement, Protestant.
First, St. Margaret's perceived misbehaviour had been paid off in penalty fee according to the 1559 Injunctions which formed part of the Elizabethan Settlement. But her recusancy (non attendance to Church) had occasioned her first imprisonment in 1577.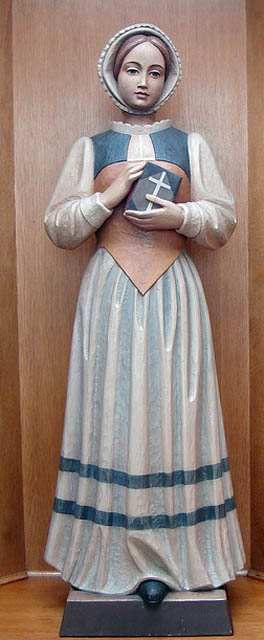 After that, she was imprisoned again twice at York Castle. But her ultimate downfall was her desire to follow the noble cause of harbouring priests secretly in her house by hiding them or concealing their identities as schoolmasters or teachers in a school .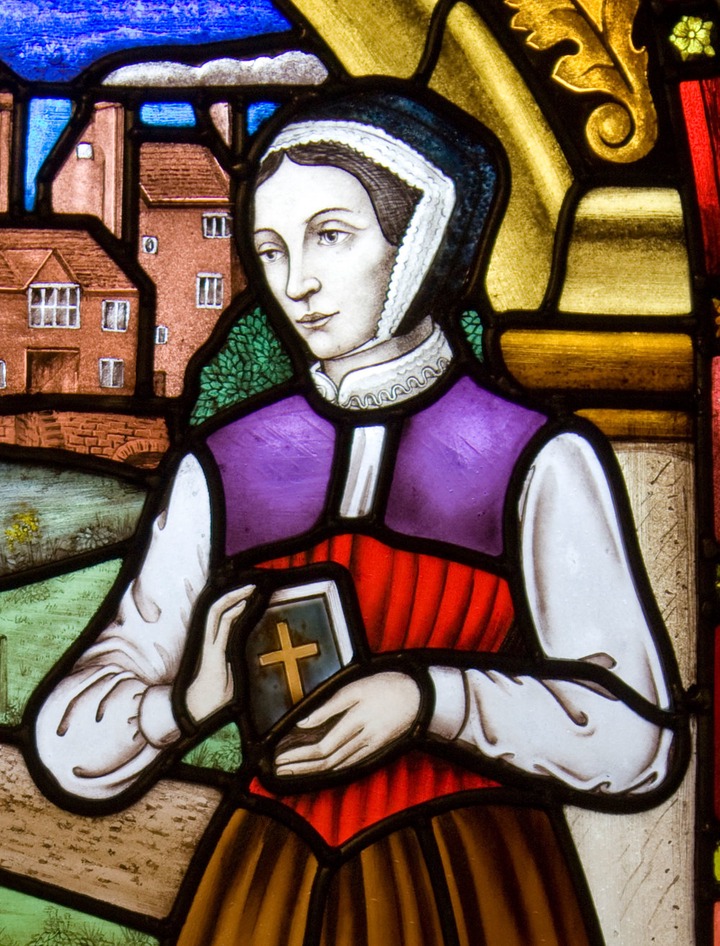 She took in priests into her home, hid their vestments along with the bread and wine for mass, but she was found and arrested and her house was raided. At that time, if you are found harbouring priests in your house ,it was considered a criminal offence punishable by death.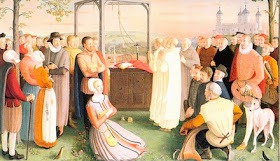 She was taken in the Guild hall for a trial by jury but she refused to plead guilty saying, "I know of no offense whereof I should confess myself guilty. Having made no offence, I need no trial." Due to her refusal to plead guilty or not guilty , she was consequently sentenced to death.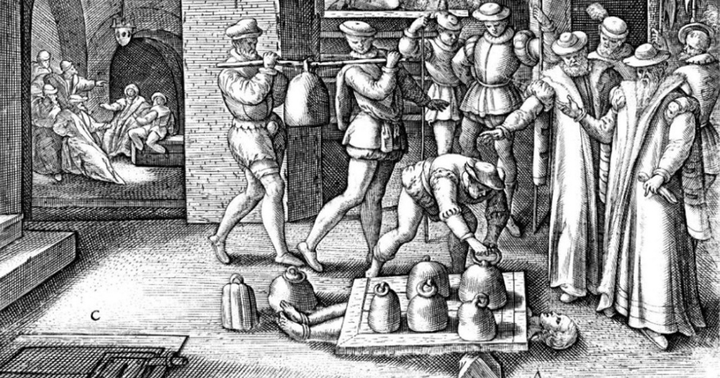 On March 25th, 1586, she was taken to the toll-booth on Ouse Bridge where she was stretched out on the ground with a sharp rock on her back and her body was crushed under a door overladen with unbearable weights. Her bones were broken, and she died within 15 minutes.St. Margaret Clitherow was given the nickname "The Pearl of York."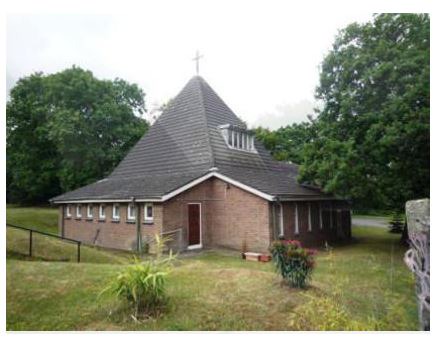 St Margaret Clitherow Catholic Parish, London,
This church was built to honour of her .
Content created and supplied by: Yeshuanews (via Opera News )