It is a possibility that one might have heard the saying, eating too much okra causes the human body to develop a very painful disease known as hemorrhoids or piles. Where as there might be an iota of Truth in some myths, this particular one is very untrue.
Consumption of okra rather has so many benefits to the human body. It may even be a natural alarm for the human body if in case there may be an underlying gastrointestinal health condition that has brewing without notice.
Now, hemorrhoids or piles are collection of tissues and veins that has become inflamed and swollen. Sometimes ,they can fill up with blood as well. Piles may develop internally or externally.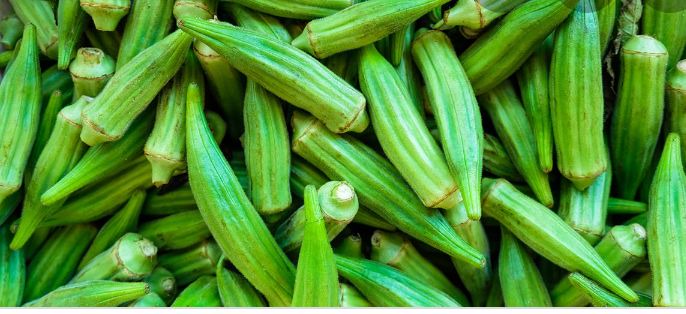 Contrary to old believe that okra increases the human body's chances of getting piles, okra rather helps to reduce the risk of having piles. The many nutrients and vitamins in okra will in no way increase ones chances of getting piles.
Okra is a nutritious food with many health benefits. Okra contains potassium, iron in high levels, carbohydrates, folates, fiber, niacin, zinc, protein,a small amount of fat, sugar and magnesium. Vitamins found in okra are vitamins A, B6, K1, and vitamin C. Okra contains antioxidants as well. Vitamins and antioxidants ensure the overall well being of the body. Okra also contains a very important compound called lectin. Now, studies have found out that the compound lectin is linked to fighting cancer, especially breast cancer.
Plies or hemorrhoids are mostly formed when one consumes less or no dietary fibre. It may also be caused by abnormal bowel movement; constipation or diarrhea. Any straineous activity for a long period of time can cause piles as well. As well as sitting for a long period of time.
Many times, waist pains associated with lack of good mobility or exercise is termed as being affected by kookoo or piles. For good bone functionality , the human body needs a good amount of calcium ,some essential vitamins and minerals. All which are found in okra.
However , okra does contain a type of carbohydrate called fructans. This type of carbohydrate can cause diarrhea, gas , cramping and bloating in persons with existing bowel problems. Please note the word existing. So, ingesting of okra that might have landed one in any of the mentioned predicaments, indicates there is a high chance of an abnormality somewhere in the digestive tract.
Another adverse thing about okra is it amount of sugar. Although not high, diabetic patient should limit their consumption of okra.
For each age group, a varied amount of okra should be consumed. Pregnant and lactating mother's can take okra as much as they want. Consumption of okra provides much needed vitamins and minerals for a healthy pregnancy. Elderly people can consume okra juice for the many health benefits okra comes with.
With these mentioned, there is in no way a link between consumption of okra and development of hemorrhoids or piles. Otherwise Known in Ghanaian local language as kooko. Rather, consumption of okra on a regular basis will increase your chances of fighting free radicals, boost the immune system and ensure a smooth and good digestive system.
Content created and supplied by: BuzzlifeGist (via Opera News )