See how the skin of a black man is gradually turning white.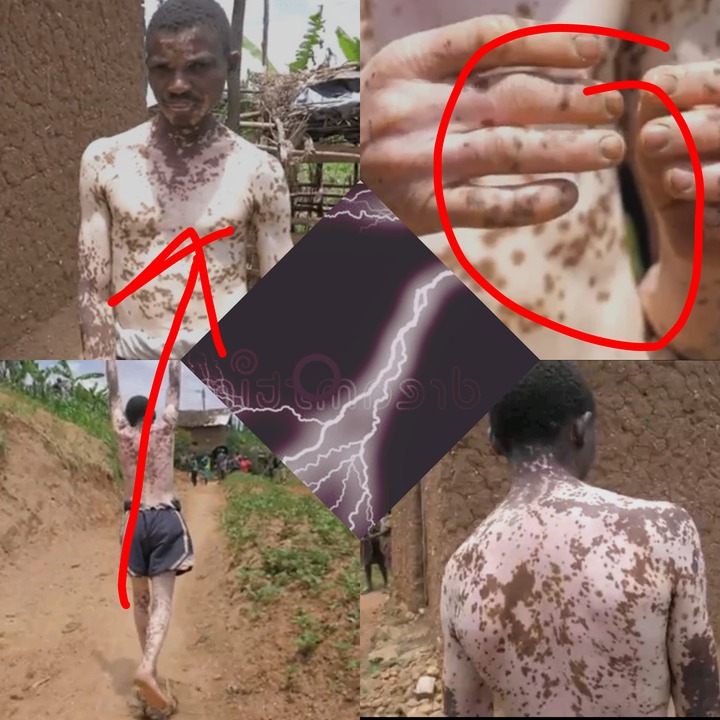 A man in small village in Ghana is suffering from a severe condition after being stroke by a high voltage lightning
The man said, after the strike he have been going through a lot of challenges and difficulties, he said, some time he feels very hot and most at times he feel very cold to the extent that nothing can be done to help him do away with it.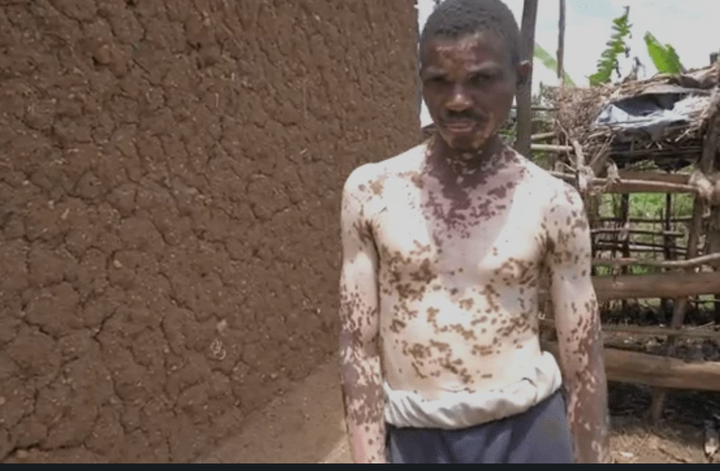 According to the man he said he need help due to his condition now. He also went on by saying that, sometimes he finds it difficult to go to work and get money so that he can earn a living. His situation now has made his living standard very low.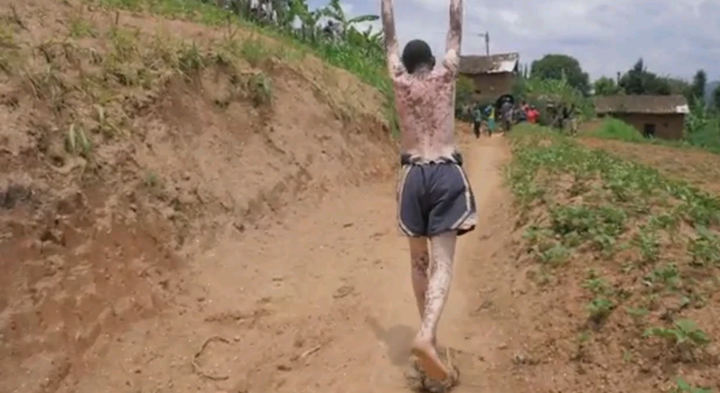 According to Doctors and scientists, getting striked by a white thunder may lead to plenty sickness. Common injuries caused by lighting include: muscle pains, broken borns, cardiac arrest, confusion, hearing loss, seizures, burns, behaviour changes and ocular cataracts and finally loss of consciousness is very common immediately after strike.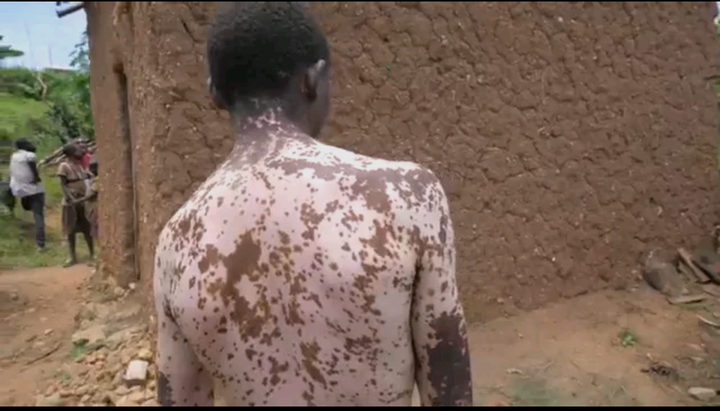 Content created and supplied by: GiddyBanksOfficial (via Opera News )